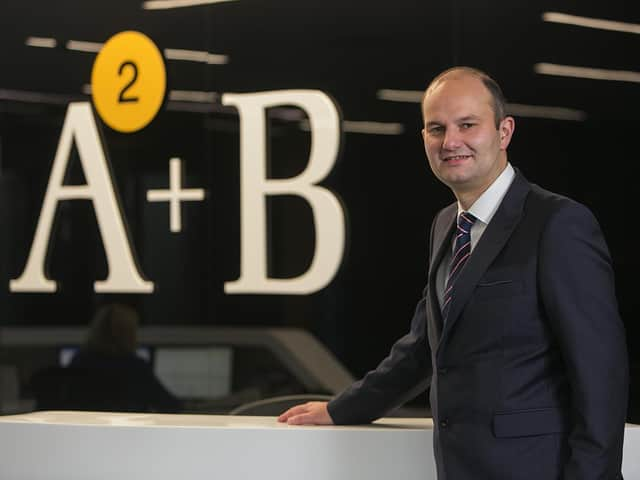 The chartered accountant and business advisory firm has been recognised for completing the most deals in Scotland in 2019, according to rankings compiled by Scottish Business Insider.
AAB successfully completed 62 transactions last year, almost double the number of its closest rival.
Key mergers and acquisitions (M&A) highlights included the management buy-out of Arjowiggins Creative Papers, the sale of Apollo Offshore to Global Energy Group and the disposal of Motion Software to Jonas Software.
Douglas Martin, head of AAB corporate finance, said: "It is a real testament to [our team's] drive, ability and entrepreneurial spirit to initiate and execute transactions across Scotland and further afield."
He added that the firm's transaction volumes are increasing as it extends its geographical coverage and drives up headcount.
AAB has significantly increased its focus on deal activity in the Central Belt following its Edinburgh office launch in 2018, completing 20 deals in the region last year.
It recently doubled its footprint in the capital's Fountainbridge and expects to boost staff numbers at the office from 15 to 50 by the summer.
Martin added: "We have had a great start to 2020, with a number of significant deals already announced during this first quarter including James Donaldson Group's acquisition of Rowan Manufacturing and Smith & Frater."