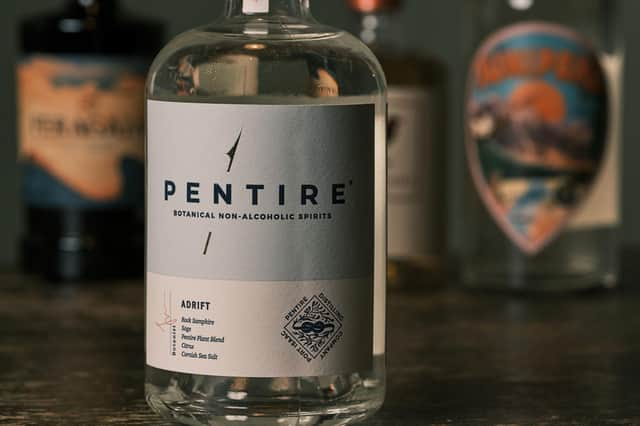 But a growing section of consumers is giving up drinking – with Dry January providing an extra incentive – or cutting back, and turning to the rapidly increasing wealth of alternatives.
The sector is in fact proving something of a magnet for investment. British premium low-alcohol spirits start-up CleanCo, whose founders include Spencer Matthews of TV series Made in Chelsea, has now raised funding of £9.1 million altogether, having attracted the likes of investment firm Lightspeed Venture Partners, which has also backed Snapchat and Gwyneth Paltrow's Goop, for example.
CleanCo has seen sales jump by 1,419 per cent year on year and it is targeting major growth. "We're offering an easy transition [away from alcohol] with quality and credible replacements," Mr Matthews said.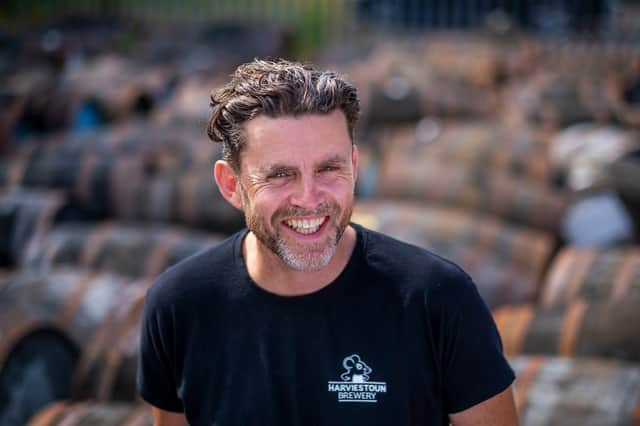 There is also The Small Spirits Company, which has just launched and offers a range of alcohol-free drinks and has been created by Graeme Sutherland, the founder and one half of Good Brothers natural wine bar in Edinburgh.
But incumbent drinks giants are also getting in on the action – such as Heineken, Diageo, Tennent's and BrewDog, with the latter going as far as to open a completely dry bar in London.
And Alva-based Harviestoun Brewery has launched what it says is the country's first alcohol-free dark ale.
The resulting product, Wheesht, has had an excellent response, according to Stuart Cook, joint managing director of the independent craft brewery.
"We could clearly see the low and no alcohol trends coming, and dating back at least five years we've been discussing a no-alcohol option for Harviestoun," he explained.
"Our master brewer is as much a chemist as anything else and he worked on a different technique for us to make something that tastes like an ale, but was a genuine 0.0 per cent whilst having all the flavour of an alcoholic beer."
The brewer's focus on creating a premium alcohol-free product and the potential expansion of its 0 per cent offering both dovetail with the Scottish Licensed Trade Association's belief that quality and variety will be key when venues can welcome back customers.
Looking at the growth of the no- and low-alcohol market, the trade body's managing director Colin Wilkinson said: "When pubs and restaurants are able to reopen safely, they'll need all the help they can get to encourage customers back into their premises, so it makes sense for operators to tap into new and exciting growth areas such as this."
Now is a good time for publicans to start looking at what they offer consumers who are leaning away from alcohol, he added.
"Part of the problem in the past has been that often these low and no-alcohol brands just didn't hit the mark, so it's really encouraging to see a raft of new innovations coming through with exciting brands that don't compromise on taste, quality and experience, particularly when it comes to beer," he said.
"Unless brands can offer the consumer an authentic taste experience, people won't buy into it.
"The fact that key players such as Diageo and Tennent's are investing in the sector suggests that the industry is taking low and no-alcohol drinks seriously. We're also seeing the likes of BrewDog and Eden Mill moving into the arena, so publicans need to up their game and draw on their location and customer demographic to tailor a good range of products that offers choice, quality and is interesting for the consumer."
She said the group, whose venues include Joseph Pearce's, has a wide range of non-alcoholic drinks on offer, such as Lucky Saint, Flat Tire, and Edinburgh Kombucha – as well as non-alcoholic cocktails. "People still want to go out and socialise – but it's not just about drinking," she said.
Ms Christopherson said she expects the UK to follow the lead of her native Sweden, which has a vast array of teetotal drinks.
Exciting
"The rise of the alcohol-free drinks market is so exciting for companies like us," he said, adding that OYNB itself aims to start retailing such products soon, "because we want to help people enjoying a new drink, even every night, without having to depend on alcohol to do so".
Mr Fairbairns said swapping to dry alternatives was extremely helpful in the early days of trying to change your relationship with alcohol.
"One of the biggest factors ... is that even when you're drinking an alcohol-free drink, the fact that you are holding the same glass, smelling the same smells, tasting similar tastes, actually triggers the brain in a very similar way, which means that because of neuroplasticity, your brain is learning it didn't need the alcohol in the first place," he said.
The market has moved on a long way from when options were limited to water, fruit juices or sugary carbonated drinks, notes Ben Thomson, chairman and partner at Inverleith LLP, an Edinburgh-based private equity house that invests in areas including health and wellness, lifestyle and drinks.
"However there is now increasing choice in low/no alcohol alternatives in beers, wines and spirits, as well as more sophisticated adult soft drinks like kombucha and switzel," he said.
"It looks set to be a long-term trend as people continue to adopt more healthy lifestyles."
Research from alcohol trends specialist IWSR found nearly three-quarters of consumers surveyed said they would continue to monitor their alcohol intake into 2021.
As Mr Matthews of CleanCo says: "Nobody wakes up saying 'I wish I drank more last night'."
A message from the Editor:
Thank you for reading this article. We're more reliant on your support than ever as the shift in consumer habits brought about by coronavirus impacts our advertisers.
If you haven't already, please consider supporting our trusted, fact-checked journalism by taking out a digital subscription.