Business financial platform Tide analysed 660,803 company founders' details from 2020, to discover the types of firms different age groups are creating –and it says "anyone can start a business at any age".
It found that the average age of a founder was 40.4 – with the majority in the 35 to 44 bracket, with 195,731 directors in this group forming new companies in 2020. Additionally, 918 were under 18, and ten were aged over 95.
Founders aged 44 and under were most likely to be involved in retail, whereas those above this threshold on the whole favoured activity related to property.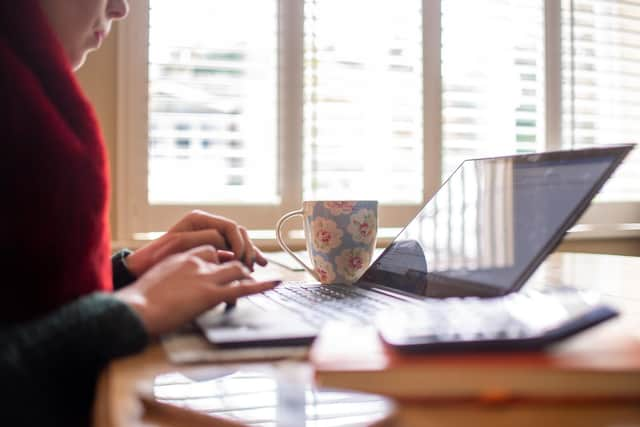 Tide says: "The truth is that there is never a 'right' time to start a business. And this is why so many people live their lives without seizing the opportunity to create a company. Many people delay starting a business because they're waiting for the right time. They may believe they just need to finish their studies, or save some money, or learn a skill, or move house, or start a family, or gain experience, before they're ready to start.
"Just as it can be said that 'there is no right time to start a business', it is equally true that every time is the right time to start a business. If there are no perfect conditions in which to begin, no ideal time to commence, then every moment has equal potential. Because there is no perfect moment to wait for, there is no need to wait, and every reason to begin."
Alex Feechan is the chief executive of Borders-based sustainable outdoor clothing brand Findra, having launched the business when she was 42.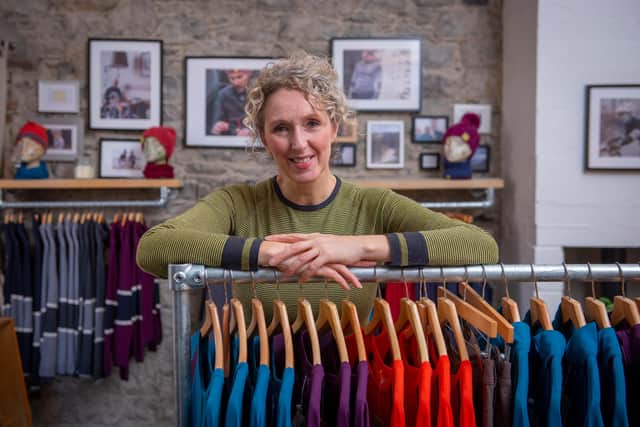 According to Tide's analysis, she was in the "peak company-forming territory" of the 35 to 44 age category. The business financial platform added: "What drives so many people to start companies around this age? It's likely to be a mix of factors, which might include opportunities (spotting a profitable business model), risks (such as redundancy), a thirst for adventure, the accumulation of experience and skills, and perhaps also a desire to provide a better life for a growing family."
The Findra boss believes that launching when she did provided a good balance of professional and personal advantages. "For me, the time was right, I had built a 20-year career in the fashion and textile industry, and had travelled internationally for my job, so I had plenty of knowledge and experience in my sector."
Additionally, when she established the firm her children were "not too young" – aged ten, 14 and 17. "I had always wanted to launch my own brand, but couldn't make the time for it when my kids were younger as they were my main priority, but as they got older and I gained more experience as a designer, my early 40s felt as good a time as any to start my own business.
"It's a very personal decision, but I also know that I couldn't have taken Findra forward in the way I have when I was in my 20s or 30s. It has taken so much time and dedication that I couldn't imagine doing this with limited experience or a young family; for me, the journey would have been much harder."
Fellow entrepreneur Lynn Laughland was 30 when she set up care-at-home specialist HRM Homecare Services from her Prestwick living room in 1994, in a bid to obtain a flexible working life compatible with raising a young family.
Tide states that the 25 to 34 age group saw 189,192 people forming new companies in 2020 – with retail, property, food and beverage services, construction, computer programming, and land transport all making up the top ten. A "notable" addition in this age bracket is the appearance of office administration at 6,120 firms, Tide also points out.
Ms Laughland says her "lightbulb moment" was when she returned to her old post after maternity leave to find another person doing her job.
Turning point
She says: "It actually was the best thing that happened to me. I realised that I needed control over my working life, and I had no childcare or family support. By that time I had three children under the age of four.
"I realised that I had to take control of my own career, and needed a full-time occupation to support my family. For me the best route was self-employment, as it allowed me the flexibility to look after my children and work. I've not looked back from there.
She also says: "I'm not alone in care, as lots of women have found the opportunity to build a business in this sector. It is about determination, dedication and hard work, rather than age."
Tide also says that while the data points to certain trends, there are "rich lives" hiding behind the numbers. "The reality is that all kinds of people start all kinds of companies. Got an idea for a business? Now is the time to start."
A message from the Editor:
Thank you for reading this article. We're more reliant on your support than ever as the shift in consumer habits brought about by coronavirus impacts our advertisers.
If you haven't already, please consider supporting our trusted, fact-checked journalism by taking out a digital subscription.