Analysis: should I tap into crowdfunding?
It gives you a chance to invest in a brand you know and like – or a new venture whose aims you support – all for what can be as little as a few pounds.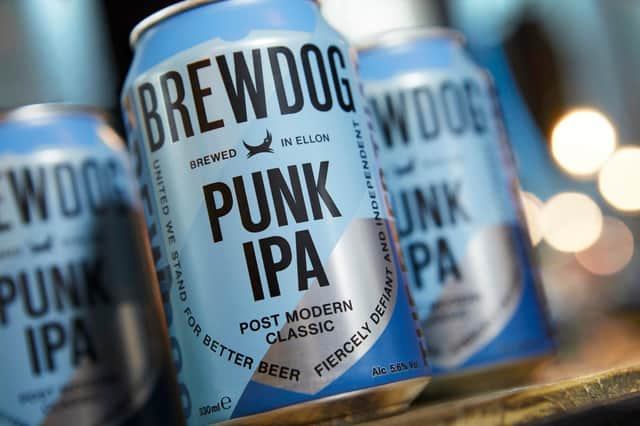 Crowdfunding is becoming an increasingly mainstream source of finance – since 2011, some £2 billion has been invested purely in campaigns on merging platforms Crowdcube and Seedrs, the latter attracting the backing of tennis legend Sir Andy Murray. But what does this type of funding involve – and what are the pros and cons?
As the UK Crowdfunding Association (UKCFA) notes, it is a way of raising money by asking a large number of people to each chip in with a small amount – and is split into three categories. These comprise:
Donation/reward crowdfunding – whereby investors get, say, an acknowledgement on a record sleeve – rather than any tangible reward.
The UKCFA says the first online crowdfunded project is believed to have taken place in 1997, when rock band Marillion couldn't afford to tour, so American fans harnessed the internet to raise funds so they could play there.
The second category is debt crowdfunding – which sees investors receive their money back with interest. It is also called peer-to-peer lending and is offered by the likes of Edinburgh-based lending platform LendingCrowd, which says that since 2014, it has helped more than 900 British businesses achieve their goals.
The third category is equity crowdfunding, enabling people to invest in exchange for equity – whose value can go down as well as up.
Scottish firms to have capitalised on the opportunities of crowdfunding include craft beer giant BrewDog, notes John Auckland, a crowdfunding specialist and founder of TribeFirst, a global equity crowdfunding communications agency that says it has helped raise more than £45 million for in excess of 85 companies.
Mr Auckland deems BrewDog one of the world's best crowdfunding examples, adding that its latest round raised £7.5m in just six weeks – part of £26.2m to date.
Other Scots firms to have turned to crowdfunding include expanding Edinburgh business Bross Bagels, which has launched its "share holer" campaign to help bring to life its first official bakery in the city. In its brochure for the fundraiser it says: "Our customers made us what we are and we want to give them the chance to join us as we level up."
Highlighting the benefits on the investor side, one person who has pledged funds for eco tech business Pawprint's crowdfunding efforts – which has also gained backing from Gareth Williams, co-founder of travel giant Skyscanner – is Ludovic Farine.
The latter said one reason for taking part is the firm making it clear what people's individual carbon footprints are. "You too become part of the journey to become aware and change your habits and make Earth breathe again."
Mr Auckland indeed noted that crowdfunding is for start-ups as well as more established firms, with Edinburgh-based alcohol behavioural change specialist One Year No Beer raising £1.8m, while Glasgow on-demand digital pharmacy Phlo raised £2.1m.
As for the pros and cons of investing, Mr Auckland says that on the plus side, crowdfunding allows you to own a piece of businesses you love, or which have high-growth potential, while platforms like Crowdcube and Seeds perform "stringent" due diligence to mitigate risks, such as fraud.
On the downside, seed investment is high risk and illiquid, he believes. Indeed, some crowdfunders have raised millions by wowing with the promise of a new product that sounded too good to be true – and turned out to be just that, leaving every investor out of pocket
"Many companies fail and returns usually take years to transpire," Mr Auckland added. "This may change due to secondary marketplaces, however. Once an investment round closes, there isn't the same level of oversight common in larger companies. Updates from founders are often infrequent, making tracking investments a task."
For company founders, he said the advantages include being able to "turn customers into investors and advisors, build strong relationships, and enjoy a level of loyalty and word of mouth marketing only dreamed of by other firms".
But running a crowdfunding campaign "is not easy, and with legal, accounting, videos and other costs, it can be quite expensive, even for the extra marketing it provides – equity crowdfunding should mainly be considered by seed-stage companies, which have high-growth potential and scope for an exit".
As for organisations fostering crowdfunding north of the Border, there is Crowdfund Scotland, an initiative set up two years ago. It helps enable businesses and organisations to push forward with their ideas, helping economic development and growth in rural Scotland. Projects include fundraisers by the East Neuk Salt Co, and a bid to save Broughton Brewery, which started out in 1979.
Reaping rewards
Crowdfund Scotland said it has witnessed "huge" success with many projects meeting or exceeding their initial targets. The organisation added that it has brought awareness to people in Scotland, specifically in rural areas, of crowdfunding as a "viable way to raise the funds that they need, whilst also reaping all of the other benefits that crowdfunding brings – awareness, validation, advocates and extra funding."
The total raised as part of the Crowdfund Scotland partnership was more than £1m as of November 30.
Furthermore, successful equity crowdfunding campaigns can pave the way for further investment, making companies more appealing to future venture capital financing – according to research from Trinity Business School, which analysed nearly 300 UK firms that had raised funds via a crowdfunder.
In any case, Crowdfund Scotland is highly bullish – deeming the outlook for crowdfunding in Scotland "great". And Sybil Weir, who has invested via this method in Pawprint, sees it as "a great way to support start-up businesses – there's always the chance you've just become an early investor in a future success".
A message from the Editor:
Thank you for reading this article. We're more reliant on your support than ever as the shift in consumer habits brought about by coronavirus impacts our advertisers.
If you haven't already, please consider supporting our trusted, fact-checked journalism by taking out a digital subscription.
Comments
 0 comments
Want to join the conversation? Please or to comment on this article.