Analysis: figures lay bare how the cost-of-living crisis has corroded Scots' personal finances
It's been said that the real measure of your wealth is how much you'd be worth if you lost all your money.
However, amid the ever-tightening screws of the cost-of-living crisis, including spiking energy, food, and housing bills weighing heavier on household budgets, such a theory is perhaps precious little comfort to the increasing number of Scots who don't feel that their financial situation is resilient. That is one of the findings from wealth-manager St. James's Place (SJP) in its latest financial health index report, which, it explains, measures the UK's wealth and wellbeing, and takes into account how comfortable and resilient a dozen regions feel to handle pressure on finances.
The FTSE100 company states that its most recent version of the study, developed in conjunction with the Centre of Economics and Business Research (Cebr), throws into sharp relief the extent of economic disparity across the UK – and sadly Scotland has shown the sharpest drop in the headline financial health index rating to a score of 41 in 2022 from 53.2 in 2021. Additionally, the most recent figure is just over half of South-east England's 77.2 that saw it top the list, but almost four times that of North-east England that came in last at a rather more forlorn 11.4.
The index is broken down into three distinct pillars, namely perceived financial wellbeing, wealth, and wealth drivers, and looking at the first of these, SJP said the majority of all regions saw a deterioration.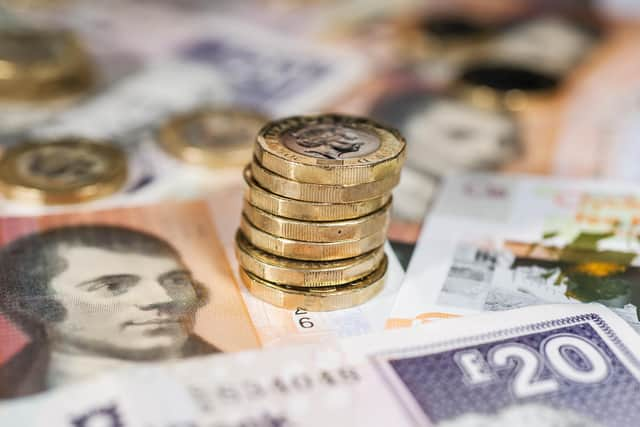 And when hovering its magnifying over Scotland for this metric, the picture has deteriorated to a "poignant" extent, added the firm, which has more than £140 billion in funds under management and an office network north of the Border encompassing Edinburgh, Glasgow, and Aberdeen.
"While Scotland topped this ranking in the last index, this time it's seen a noticeable fall with a 61 per cent drop compared to last year, and is now third bottom behind Yorkshire and the Humber and the North-east, despite coming mid-table in the overall wealth and wealth drivers pillars. This fall is mostly due to a 91.8 point drop in how people feel their financial constraints impact their quality of life," SJP added.
Further fall
It has also reported that the share of Scots who feel they are not wealthy has fallen to 69.6 per cent from 79.1 per cent in 2021, and comes after Scottish Government data said that just before the pandemic, the typical household in the wealthiest 10 per cent of households had £1.7 million in total wealth, whereas a typical household in the least wealthy tenth – a group tending to not own property or have private pension savings – had £7,600.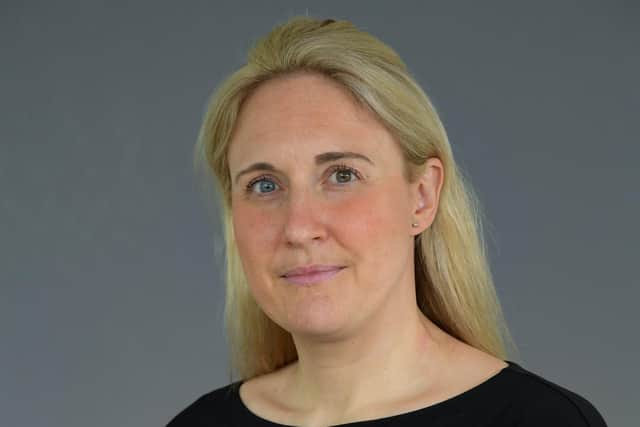 In terms of feeling financially resilient – defined as the ability to cope money-wise when faced with a sudden fall in income or unavoidable rise in expenditure – more than a third of respondents across the UK said they couldn't categorise themselves as such, and would need their wealth to more than double to rectify this, and three out of five do not feel financially comfortable. Scotland saw a 15.3 per cent rise in the share who reported that they did not feel financial resilient, while 62.5 per cent of those north of the Border do not feel financially comfortable, up from 50.3 per cent in 2021.
Alexandra Loydon, SJP's director of partner engagement and consultancy, said: "With the increasing cost of living, it's not a surprise that an increasing number of Scottish people do not feel financially resilient, and this is likely why their perceptions on wellbeing have dropped this year too. Furthermore, Scottish house prices are said to have experienced the lowest increase in 2022 compared to Wales, England and Northern Ireland, and this will have a knock on effect on financial health."
Home-ownership
Scotland along with North-east England recorded the lowest readings when looking at both house prices being a key wealth driver and official house price data. The latest UK House Price Index published by the Office for National Statistics and HM Land Registry, revealed that the average house price in Scotland was £187,200 in December – 2.9 per cent lower than in November, but 5.7 higher than 12 months previously.
However, Scots are increasingly acting to get a grip on their finances, with SJP saying four in ten reported having a financial plan, up from 35 per cent in 2021, and ahead of the UK average of 34 per cent, which was down four percentage points year on year. And Scotland ranked top in terms of uptake of financial advice, with this being the case for 42.1 per cent of respondents, up from 27.4 per cent.
"Despite [the] difficult circumstances, it is reassuring that a growing number of Scottish people have a financial plan in place, and are taking financial advice," said Ms Loydon, who also believes that overall, the effects of double-digit inflation, high interest rates, and "turbulent" markets will "continue to bite over the next few months".
She added: "During difficult periods, having a plan to take control of your financial situation can be really beneficial both for the short and long term. Whether that is putting in place monthly budgets to understand where your money is going, or asking yourself whether you really need to make purchases will help keep everyday spending in check, or reviewing your savings to ensure you're making the most of tax allowances and reliefs. This can all make a real difference to your financial balance, and how you feel about your financial situation."
Comments
 0 comments
Want to join the conversation? Please or to comment on this article.