Alex Marsh: firms seeking more power are expanding via mergers and acquisitions
If a Chambers researcher asks a lawyer about macro-economic conditions and we're not in the middle of a boom, the word that tends to follow is "uncertainty". When a lawyer uses the U-word, they can mean anything from "we're having to tolerate mere single-digit growth and six-figure bonuses" to "half of our lawyers are in talks with rivals and we've had to sack all our support staff", says Alex Marsh.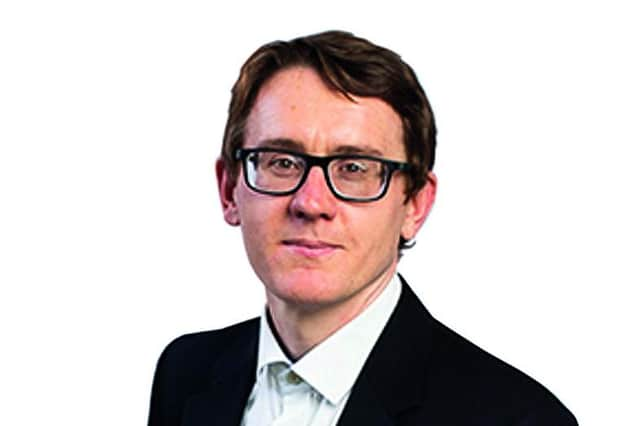 If there ever was a year in which the use of the word is justified, though, it's 2023. Revenues are just about adequate at most big firms, but profits are flat. Rising overheads account for much of this, which includes not just firms' own costs, but that of their clients too, which get passed on like a cursed monkey's paw.
In a way, it's comforting to think that just as the price of my weekly lamb bhuna has crept up, the cost of living crisis has reached even the shiny offices of Brodies and Burness Paull.
Law firms have been getting into bed together for a while now, but 2023 might be remembered as the year that consolidation in the legal market went into overdrive. The number of distinct legal entities in the UK has reduced by around 10 per cent in the last decade to 9,425. Consolidation is a major factor in this. And if you're thinking that the best part of 10,000 law firms still sounds like quite a lot, you can console yourself with the thought that we can expect more merging to take this number down further.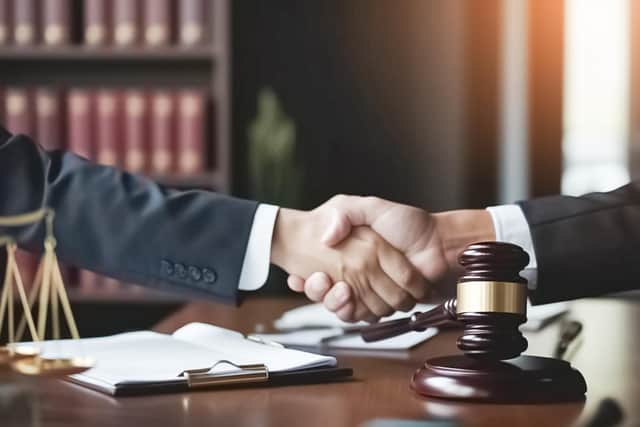 This isn't because lawyers are getting bored of contracts so are collecting their carriage clocks and heading to Muirfield. The number of individual lawyers is actually increasing, but firms themselves are finding they are more powerful united than they are divided.
That's why Allen & Overy, one of the world's largest, has announced its merger with New York's Shearman & Sterling. It decided that offices in 40 countries wasn't enough. The one piece of the puzzle it was missing was scale in the US, which it has now acquired.
A&O's managing partner has said that he foresees more consolidation and it's hard to disagree, particularly if A&O Shearman's competitors view its gambit as a success. (Though there is no guarantee that they will –transatlantic mergers in the last decade have ranged from stellar to car crash.)
Closer to home, MacRoberts and Morton Fraser agreed to merge in September. The eighth and tenth best firms in Scotland, according to their Chambers rankings, have clearly seen the writing on the wall and taken heed of the business maximum "get big or get niche". Like others before them, they see their client rosters as complementary and have concluded that increased scale bring with it increased efficiency.
My only slight quibble is that the typical strategy for a law firm merger is to combine two differently-shaped jigsaw pieces that slot together into a single, satisfying shape, whereas MacRoberts and Morton Fraser arguably have more similarities than differences. This will help with the cultural fit – something that can be tricky with UK/US mergers – but does leave me intrigued to see whether the combined mega real estate, litigation and corporate practices will be too large for a single firm to handle.
We will be keeping a close eye on that one in 2024, as we will with the consequences of Irwin Mitchell's acquisition of Wright Johnston & Mackenzie after the English consumer law behemoth announced last month that it would take over the smaller Scottish firm.
Chambers ranks departments and lawyers. Individual rankings can change quickly, but the overall position of firms remain relatively stable. It will come as no surprise, then, that Brodies maintains its top spot this year, a little ahead of Burness Paull. With 29 ranked departments, Anderson Strathern once again collects the bronze. Further down, BTO leapfrog Addleshaw Goddard and climbed to ninth, while CMS caught up with Shepherd and Wedderburn to accompany it in the top five.
Next year the potential assault on the rankings of the new Morton Fraser MacRoberts is likely to cause more dramatic changes.
Everyone knows that AI is today's hot topic, but no-one is quite sure exactly what to think about it. It's thrilling and it will probably change our lives, and could change how lawyers go about their business – but perhaps not at this very moment.
Yes, some firms have got in on the ground floor – Allen & Overy launched Harvey, a GPT4-based platform that "uses natural language processing, machine learning and data analytics to automate and enhance various aspects of legal work, such as contract analysis, due diligence, litigation and regulatory compliance".
Meanwhile, international law firm Simmons & Simmons offers Rocketeer, billed as "the world's first AI trademark lawyer". Rocketeer – which is said to "predict the outcome of EU trademark conflicts to more than 92 per cent accuracy" – offers the promise of data-driven insights to a field traditionally characterised by subjectivity, and qualitative over quantitative analysis.
Since its launch in 2021, Rocketeer has been licensed to many law firms and corporate clients. Already, any firm worth its salt has some kind of AI software to help it with the heavy lifting.
Most of the growing number of AI-focused work highlights we have seen this year have concerned the commercialisation of AI products used in life sciences and drug discovery, hi-tech research and IT, and financial services operations. It's pleasing to see the germination of technologies that will not just realise some efficiency gains for someone somewhere, but will actually save lives. For me, AI now is like the internet in 1994 – you might be able to get away with ignoring it for the next year or two, but sooner or later it's going to change everything.
- Alex Marsh is UK research director at Chambers and Partners