But now experts have warned they believe the rebranding of one of Scotland's most iconic financial firms could soon be scrapped following hours of ridicule following its launch.
Financial services firm Standard Life Aberdeen which was created through the merger of Standard Life and Aberdeen Asset Management four years ago, announced on Monday morning that it would be known as Abrdn, following an extensive rebranding consultation.
The new branding was created by London agency Wollf Olins, which also created the controversial logo for the London 2012 Olympic Games, sparking a petition to have it removed.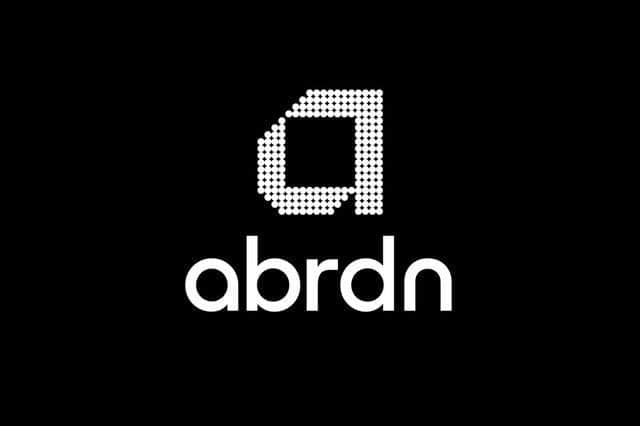 The new name – which the firm said should be pronounced "Aberdeen" – will make the company into a "modern, agile, digitally-enabled" brand for the 21st century, according to chief executive Stephen Bird.
But experts have complained the new branding has left investors "dazed and confused", while others have predicted that it is unlikely to last.
Within hours of its launch, numerous financial observers had changed their Twitter handles to follow in Abrdn's example in removing the vowels. Some pointed out that it looked like the phrase "a burden", while others noted that it is an anagram of the word "brand".
Journalists have likened the branding to the widely-used Teeline shorthand, in which vowels are removed to make words shorter and easier to write quickly.
Martin Bamford, chief executive of content creation agency Bear Content and a fellow of the Personal Finance Society, said: "Corporate rebranding exercises are often driven by management consultants trying to justify their fees, or by the feeling of a need to introduce change. Standard Life Aberdeen has been through a great deal of change in recent years, since the merger of Standard Life and Aberdeen Asset Management in 2017.
"This rebranding strikes me as senior management wishing to put their stamp on the new organisation, drawing a line under the past and attempting to appeal to a new, digital-first audience.
"It's unlikely this new brand will stick for the long-term. Abrdn lacks the gravitas required by a global firm employing 6,000 people and managing nearly £600 billion of investments. The new brand identity has been widely ridiculed since its announcement only hours ago."
Ian McAteer, chairman of Edinburgh advertising agency Union, said: "It is incredibly difficult to come up with a new brand name, so many have already been taken. They need to stand out and be memorable and maybe this will achieve that for them."
He pointed to Scottish burger chain BRGR, which has also removed the vowels from its name.
Mr McAteer said: "That is a great name, it attracts young people and it's cool, but I don't think that is what this company is trying to do here – finance is a serious business."
He added "If they come up against a lot of criticism, there is a chance that someone high up could say 'we haven't really thought about this' and make a U-turn, but it is a very difficult climb-down to change it back."
The decision to rebrand came after the funds firm sealed a deal to sell the 196-year-old Standard Life brand to Phoenix Group in February. Perhaps confusingly, Abrdn will continue to be headquartered in Edinburgh.
Laith Khalaf, financial analyst at AJ Bell, said: "Standard Life Aberdeen needed to sort out its branding, but the new Abrdn name will likely leave investors feeling dazed and confused.
"Investors need simple fund names that are recognisable amongst the thousands of investments out there, and having a brand name you can actually say, even if it's only in your head, is a big help.
"The fact Standard Life Aberdeen has actually had to explain how to pronounce the new name won't be lost on financial advisers up and down the country, whose clients might well think they've punched a typo into a hastily written report.
"The Standard Life Aberdeen brand has been in disarray ever since the merger in 2017. One gets the feeling no-one wanted to grasp the nettle of choosing between two brands with such heritage and pedigree."
Twitter users also referenced TV programme Countdown, where contestants choose the number of consonants and vowels in order to make up words.
Phil Young, chief executive of Edinburgh based financial services firm Zero, wrote: "I'll have a consonant next, Carol. And another. And another consonant please. And another. And another please. #abrdn."
It is not known how much the Wollf Olins agency was paid for the work, which also included the creation of a new logo – a dotted 'a', which represents the transition from an abacus to fibre optic cables.
- In 2001, Royal Mail announced it would be rebranding as Consignia at a cost of £2m. Little over a year later, the company reverted back to the original name and branding, costing a further £1m;
- Prestwick Airport adopted "pure dead brilliant" – the famous catchphrase of Rab C Nesbitt's wife Mary Doll – as its official logo after a £3m refurbishment in 2006. Eight years later, the controversial branding was scrapped after it fell into the hands of the Scottish Government;
- Coca-Cola famously relaunched as New Coke in 1985, but reverted to the original taste and design just 79 days later;
- Birds Eye ditched the iconic white-bearded captain used on packaging for a younger, better-looking captain in 1998, but the traditional image was brought back in 2000;
- The agency that created the Abrdn brand, Wollf Olins, was also behind the logo for the 2021 London Olympic Games. It replaced the previous logo, which featured the words "London 2012" intertwined with ribbons in the shape of the Thames. However, tens of thousands of campaigners signed a petition in a bid to have to scrapped.
A message from the Editor:
Thank you for reading this article. We're more reliant on your support than ever as the shift in consumer habits brought about by Coronavirus impacts our advertisers.
If you haven't already, please consider supporting our trusted, fact-checked journalism by taking out a digital subscription.