Aberdeen's Wood 'confident with direction' after US group drops £1.7bn takeover: shares plummet
Wood is confident over its long-term prospects after a US private equity suitor dropped its £1.7 billion proposed takeover of the Aberdeen-headquartered energy and engineering heavyweight.
Apollo Management revealed that it would not be making an offer for Wood just two days before a City takeover deadline. Shares in FTSE-250 Wood fell by more than a third to about 145p in morning trade. Apollo had put forward a series of bid proposals, with the last one for 240p a share in cash, valuing the Scots group at some £1.66bn. Wood, which only decided to engage in talks with Apollo last month after rejecting previous approaches, said its board "remains confident in Wood's strategic direction and long-term prospects".
It added: "Following a transformative year in 2022, including new executive leadership and a new strategy, Wood is well placed to deliver substantial value for shareholders. The board is grateful for the substantial engagement of its shareholders and the support of its customers and employees throughout this process."
Last week, the firm told investors that group revenue in the first quarter increased to around $1.45bn (£1.15bn), against a backdrop of a weak first quarter period in 2022. In a brief trading update to coincide with its annual shareholder meeting, the group said its order book at the end of March stood at about $5.7bn, slightly lower than in December 2022, but reflecting the phasing of large multi-year awards. The order book for delivery in 2023 has continued to build and is up "significantly" on the position a year ago, it added.
A takeover and subsequent stock market delisting of Wood would have marked a further shrinkage of Scotland plc. Recent years have witnessed the acquisition of well-established publicly-quoted businesses including aviation services heavyweight Menzies, temporary power specialist Aggreko, microchip developer Wolfson Microelectronics and transport giant Stagecoach.
Many businesses that gain new private equity or investment fund owners retain the branding, much of the workforce and existing management teams. To all intents and purposes, it is business as usual, minus much of the public and investor scrutiny that comes from having a stock market listing. On the flip side, a takeover involving a trade buyer or larger rival almost invariably involves a lot of overlap, resulting in the inevitable "synergies" - the breaking up of operational divisions, job losses and downsizing, rebranding, a switch of head office.
In every deal, there tends to be a certain loss of status - the business can no longer be thought of as truly Scottish, while the country's standing in the top rankings of UK plc is further diminished. An acquisition by an overseas suitor is likely to result in profits and valuable tax revenues flowing out of the country.
John Wood Group plc, to give it its full name, is a storied Scottish business of considerable global scale. Founded more than four decades ago from fishing industry roots, the company's fortunes have tracked the growth of the North Sea sector and with it a push into related energy and specialist engineering markets, both domestically, and increasingly, overseas. These days, the Aberdeen-headquartered empire spans more than 60 countries employing some 35,000 people.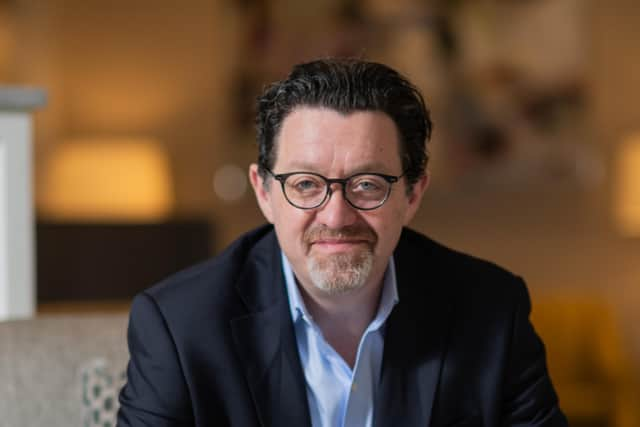 In April, Wood said it had decided to "engage" with its US private equity suitor to firm up an offer after the takeover approach. Apollo had been given until May 17 to announce a firm intention to make an offer for Wood after an extension was granted by the City's Takeover Panel to an original April 19 deadline.
The person most closely associated with Wood is North-east businessman and philanthropist Sir Ian Wood, who is credited as being largely responsible for the transformation of a regional player of modest scale into a multi-billion-dollar revenue multinational. He served as the group's managing director and chief executive from 1967 to 2006, and as chairman until 2012. Now 80, Sir Ian and his family have an estimated net worth north of £1bn.
Wood's current chief executive, Irishman Ken Gilmartin, took over the reins last year from Robin Watson, who announced his intention to retire in April 2022 after ten years on the board. Following 15 years with Jacobs, Gilmartin joined Wood as its chief operating officer in August 2021. With more than 25 years' experience, the Wood boss has worked internationally throughout his career including leading the delivery of major projects, and running large operations, in Europe, Asia, North America and the Middle East.
In January, Gilmartin said he was pleased that the group had delivered a result for 2022 in line with its expectations at the half year stage, including a return to revenue growth and a balance sheet position that "reflects the strengthened group". Analysts said the group was "beginning to turn a corner" after major restructuring that has seen it focus on structural growth drivers such as energy security, energy transition, net zero and the circular economy.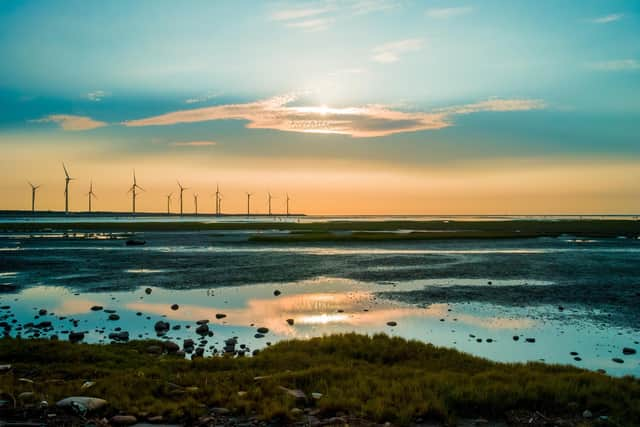 Gilmartin told investors at the time: "This is a new Wood, led by a new team, and the strategy we recently shared at our capital markets day will enable us to deliver sustainable returns. We have attractive growth prospects in our core markets, we are trusted by our clients, and we have the talent and solutions to enable a net-zero future."
The group offloaded its environmental consulting division last year in a move to reduce its debt by some £800 million. It was left with a hefty debt pile after taking over rival Amec Foster Wheeler for about £2.2bn in 2017.
Stuart Lamont, investment manager at RBC Brewin Dolphin, said: "It has been a tough spell for Wood, with the share price now back at levels last seen in 2005. However, the company has been boosted by some recent analyst upgrades. Revenue continues to grow and debt, a perennial issue for the company in recent years, is coming down, helped by the sale of the built environment operation last year."
Comments
 0 comments
Want to join the conversation? Please or to comment on this article.