A driving passion for one of Scotland's best small museums
Make a pit stop in honour of motor racing legend Jim Clark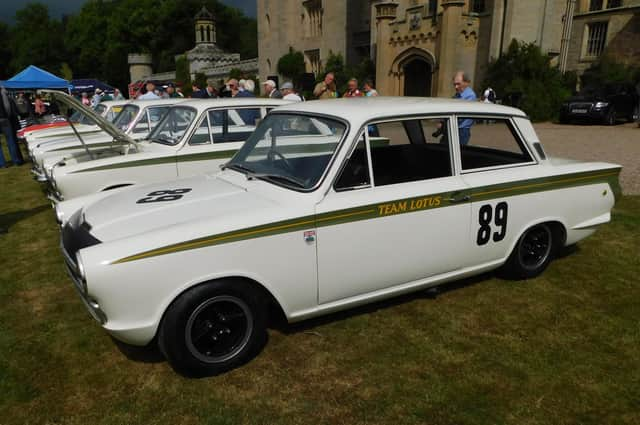 If you've even a scintilla of super-unleaded pumping through your veins you owe yourself a visit to one of Scotland's smallest but most engrossing museums.
Lauded by his contemporaries and successors alike, Jim Clark was a Fife-born racing driver who won two Formula 1 world championships, in 1963 and 1965. Raised on a farm near Duns, in the Scottish Borders, where the family moved when he was a young lad, Clark dominated world motor racing like no one before or since, competing in a variety of sports cars, touring cars and in the famed Indianapolis 500, which he won in 1965 alongside his second F1 championship - a double achievement that has never been equalled.
Argentinian legend Juan Manuel Fangio dubbed him the "greatest racing driver ever" - an accolade I would wholeheartedly agree with. At the time of his death in 1968, aged just 32, at the Hockenheim circuit in Germany, he had won more Grand Prix races and achieved more GP pole positions than any other driver.
I remember a couple of decades ago visiting what was then a simple room in a nondescript building dedicated to the career and memory of this true Scottish sporting hero and being gripped by the myriad trophies and photographs on display. Officially opened by Sir Jackie Stewart in 2019, the current Duns museum is a little bigger, has a little more memorabilia, some interactive displays, a great wee shop and, crucially for many fans, a couple of Clark's race cars. But, in keeping with the man's own humility, this is a visitor attraction on a modest scale. There is plenty of time to savour each and every exhibit and watch the full line-up of archive films and documentaries, which are both enthralling and deeply moving.
This summer saw the Jim Clark Trust host a quite superb weekend on the Duns Castle estate to celebrate the 60th anniversary of that first GP world championship in 1963, including an impressive turnout of Lotuses, in honour of the car marque most closely associated with Clark. If the response to that event is anything to go by, then 2025 ought to be a year to remember.
Comments
 0 comments
Want to join the conversation? Please or to comment on this article.