William Shakespeare facts: the bard's most famous plays, when he was born and everything else
With his birthday and the anniversary of his death around the corner, test how much you know about the bard with these eight facts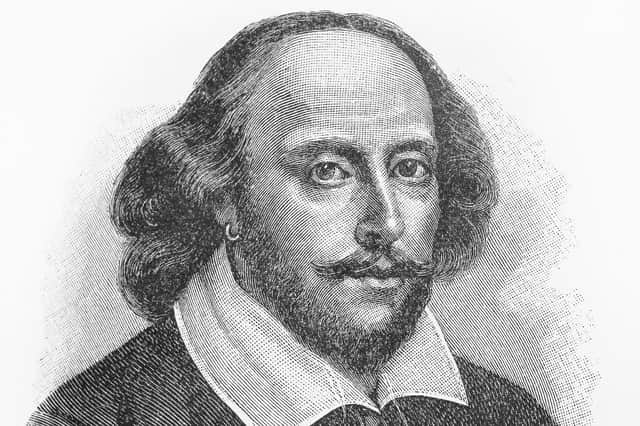 Everyone knows William Shakespeare, the man widely considered to be the greatest writer in the English language as well as the world's greatest dramatist.
Yet, certain key details about the bard's life remain unknown, such as the date of his birth.
However, this missing detail hasn't stopped people across the world celebrating his birthday every year, on the same date as his death - 23 April.
So, with his birthday and the anniversary of his death both around the corner, here are eight interesting facts about his life to help you commemorate the occasion.
1. How many plays did he write?
Shakespeare wrote 37 plays between 1590 and 1613, with 17 comedies and 10 tragedies among them.
However he also collaborated with other playwrights on several other plays, such as his collaboration with Anthony Munday on the dramatic biography Sir Thomas More, as well as with Thomas Kyd on The Spanish Tragedy.
2. What are his most popular plays?
According to a 2016 survey made by the market research and data analytics company, YouGov, to celebrate 400 years since his death, the bard's five most popular plays with today's modern audience are:
- Midsummer Night's Dream
3. How many sonnets did he write?
If you've been participating in a lot of virtual pub quizzes to pass the time in lockdown, take note, for this is a popular piece of trivia that could help you claim the winning title.
Shakespeare wrote 154 sonnets during his writing career in a quarto published in 1609. His sonnets addressed a variety of different themes from love, to the passing of time, and even - quite daringly for the time, and much debated today - homoerotic desire.
Shakespeare was married to Anne Hathaway for 34 years, having wed in 1582 when she was just 18 and he was 26 years old.
They went on to have two daughters, Susanna and Judith, and a son Hamnet.
However, their only son died at the age of 11, and many Shakespearean scholars have speculated about whether this family tragedy influenced his writing of Hamlet, King John, Romeo and Juliet, Julius Caesar, as well as Twelfth Night.
5. What words were created by Shakespeare?
Shakespeare wasn't just a brilliant wordsmith, he was actually known to have added thousands of words to the English language, which is partly the reason he is so highly regarded in the literary field.
Many of his words are still commonly used today.
So if you have ever spoken any of the following words, you were actually quoting the works of Shakespeare.
6. What phrases were created by Shakespeare?
Additionally, this holds true for any of the following phrases:
"Fair play" (The Tempest)
"Send him packing" (Henry IV)
"In a pickle" (The Tempest)
"Too much of a good thing" (As You Like It)
"Break the ice" (The Taming of the Shrew)
"Neither here nor there" (Othello)
7. How did Shakespeare die?
Just as his birth is shrouded in much mystery, the circumstances in which he "shuffled off this mortal coil" are not much clearer.
While the date of his death on 23 April 1616 - 404 years ago - is known, the cause of his death has never been confirmed.
There have been rumours that the bard died after a heavy night of drinking with his friends.
John Ward, the vicar of Holy Trinity Church in Stratford, where Shakespeare is buried, wrote a diary entry 50 years after the playwright's death, claiming that "Shakespeare, Drayton, and Ben Jonson had a merry meeting and it seems drank too hard, for Shakespeare died of a fever there contracted."
However, the year Shakespeare died, saw a serious outbreak of typhus, known as the 'new fever'.
So while Ward's story has been labelled as nothing but an anecdote by many historians, others have claimed such a fact lends credence to the tale.
8. Why do people celebrate his birth and death on the same day?
Historical records show that Shakespeare was baptised on 26 April 1654.
Since this is the earliest historical mention of the playwright's life, his birthday has been traditionally observed as three days prior on 23 April - the same date as his death, 52 years later in 1616.
How can I celebrate the bard's life this year?
Usually the bard's birthday sees many fans flock to theatres, such as the Globe in London, to celebrate the works of this literary giant.
Unfortunately this year, with the coronavirus pandemic causing theatres to close, it seems - to quote Shakespeare himself - as though this is "not to be".
Yet, all is not lost, for the Royal Shakespeare Company's are releasing six of their theatre productions on BBC iPlayer on Thursday (23 Apr), to let you celebrate Shakespeare's birth and death.
The shows to be featured include his most popular play, Romeo and Juliet, as well as Macbeth, Hamlet, Othello, Much Ado About Nothing and The Merchant of Venice.
Additionally while you're bingeing the shows, you can also get involved with the theatre company's newly launched social media campaign #ShareYourShakespeare, that asks fans to share what Shakespeare means to them.