Of all the public events that have shaken Scotland, in the last tumultuous decade, none have been sadder - or, in some ways, harder to accept - than the two shocking fires which ravaged Charles Rennie Mackintosh's iconic Glasgow School of Art building, on Garnethill in Glasgow, in May 2014 and June 2018. The first destroyed very little of the structure, and perhaps a third of the interior and contents; an entire half of the building was famously saved by a "wall" of more than 100 Glasgow firefighters, who fought back the fire from a central stairwell.
But then, in 2018 a second fire - ripping through the building in a few hours - all but burned Mackintosh's 1909 masterpiece to the ground, striking a colossal blow to the legacy of a man whose beautiful, stylish and distinctive Scottish modernism had been one of the keys to Glasgow's massive cultural revival in the 1980s, and destroying a building which, in their student years, had inspired and helped shape generations of brilliant artists and writers, including visual artists and designers too numerous to name, and the playwrights John Byrne and Liz Lochhead, who studied there.
So far, the loss of The Mack - which had been almost completely restored, after the fire of 2014 - has been met with something of a stunned silence in Scottish creative circles; the much-delayed full report on the 2018 fire has yet to be published. Early last year, though, Scottish writer Rob Drummond - one of the generation who emerged from the Arches Theatre in the early 2000s - took the Mackintosh building, and its loss, as the inspiration for his Play, Pie And Pint drama The Mack, which intertwined three characters, speaking in monologue. One was Mackintosh himself, speaking through the letters he sent to his wife Margaret Macdonald Mackintosh in the last years of his life. One was an American woman academic devastated by the loss of the remarkable building which had brought her to Glasgow, to live and work. And the third was the character we meet here; a senior fire officer overwhelmed by a lifetime's worth of post-traumatic stress after the first fire in The Mack, which set him wondering exactly why 120 Glasgow firefighters had risked their lives in an empty building, in order to save what was essentially a great work of art.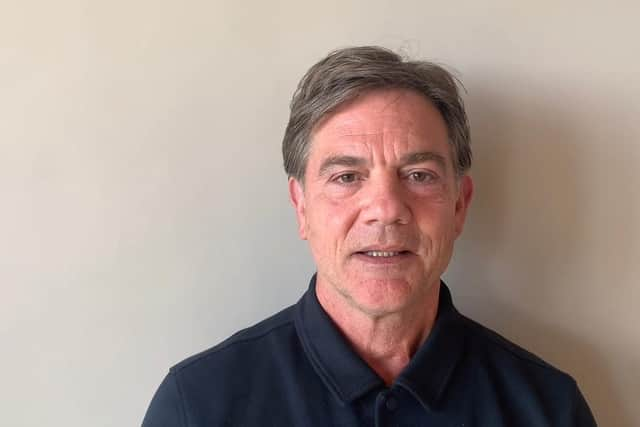 Staged, by coincidence, in the week of the devastating fire at Notre Dame in Paris - which raised many similar questions about restoration and rebuilding, and the value of heritage - The Mack made a huge impact on audiences when it premiered at Oran Mor, Glasgow, in April 2019, in a fine production by Jack Nurse. And at the heart of the play was John Michie's overwhelming performance as The Firefighter, which held audiences spellbound, and brought many to tears; in June 2019, it was named best male performance of the year 2018-2019, at the CATS Awards for theatre in Scotland. Michie is well known to television audiences for roles including DI Robbie Ross in Taggart, and chief executive Guy Self in Casualty and Holby City. Here, though, he brings a huge sense of personal commitment, and all his mighty skill as an actor, to a monologue that is finally less about a building, and more about the huge burden of stress and sorrow borne by those who work in our front-line services; a theme that could hardly be more topical at this moment, or more powerfully expressed than in this magnificent piece of writing and acting.