By the mirror in Josie Long's Glasgow flat, conspicuous in the comedian's Scotsman Sessions video, is a mantra: "The arts are viable you ignorant f***ing idiots". As a founder of the Arts Emergency charity, mentoring underprivileged young people into careers in the arts and humanities sectors, the quote encapsulates Long's anger at their neglect by the government.
With feeling, the London-born comic seethes that she is "so disgusted by how much the arts have been diminished and abused under their watch, and how much the arts are rarefied now, how little access ordinary people are given to the industry or simply to studying them. I don't think the situation is as bad in Scotland as it is in England. But it's close to my heart and I'm very connected to that sense of injustice."
Admittedly, this year's Edinburgh Festival Fringe appears set to be an exclusionary gathering once more, for all but those willing or able to spend thousands to perform. Yet last year's festival was where Long debuted her latest acclaimed show, Re-Enchantment, which she's currently taking out around the UK and Ireland on her biggest tour since starting stand-up at the tender age of 14. Recounting the "long three years", including the pandemic, during which she turned 40, had her second child, was diagnosed with ADHD and moved to Glasgow, it's evolved an extra half-hour of material since August. "I'm enjoying tinkering with it, having fun and giving certain bits a little more space and time" she says.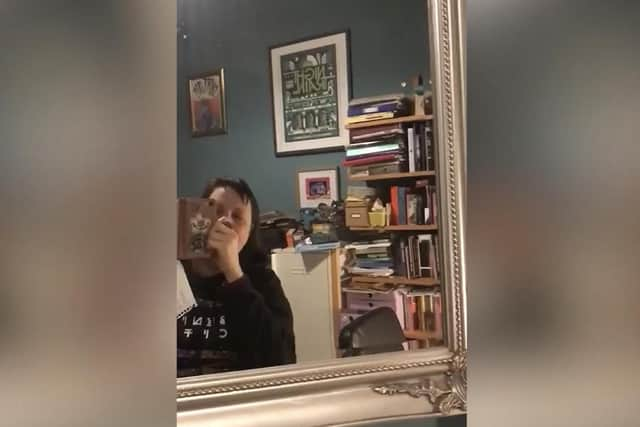 A convenient Fringe base, Glasgow is also home to Long's regular collaborator, the director Doug King, with whom she made the 2018 film Super November, a romcom-turned-dystopian nightmare in which she starred. But her abundant affection for the city pre-dated moving here. "Culturally, it's an incredible city that has punched above its weight forever," she enthuses. "I'm embarrassed by how much I love it."
"I enjoy talking about radical Glaswegian history with people at bus stops" she laughs. "One hundred years ago you've got the rent strikes, you've got John Maclean giving speeches in George Square, Jimmy Reid 50 years ago, these inspiring social movements. Even now, it still feels like a hub of radical political activity and strong attitudes towards community. I definitely have a rose-tinted view of it. But I'm very happy with that view and it's not going to change."
Currently developing a podcast with fellow stand-up Isy Suttie, "about trying to find pleasure and wonder in life", Long publishes her debut short story collection in May, Because I Don't Know What You Mean and What You Don't.
"Even though I've had a career in comedy and I can be very confident in that regard, [writing a book] was such a step into the unknown. Growing up it was something that didn't feel possible" she explains.
"In my show, I say I will do anything to escape the pessimistic miserabilism that I was brought up with. Maybe it's a neurodivergent thing. I have this intensity of feeling, so when I feel good about things, I feel them intensely. I have a hopeful side that's kind of a default. But it's also a conscious decision on my part to pin my colours to the mast again and again and to re-foster hope. A lot of people don't have that attitude to life and it's something I definitely bristle up against."