Morna Young and Finn Anderson on creating a Scottish Snow Queen for the Lyceum
For this year's Christmas show at the Lyceum in Edinburgh, playwright Morna Young and composer Finn Anderson have turned Hans Christian Andersen's classic story into a piece of musical theatre set in 19th century Scotland. Interview by Mark Fisher
A first-time collaboration is a risky thing. What if the participants don't hit it off? How do they negotiate if one is not happy with what the other is doing? Who gets to call the shots?
It was a step into the unknown when playwright Morna Young sent her adaptation of Hans Christian Andersen's The Snow Queen to composer Finn Anderson. What would he make of her first song? Would it be how she imagined it when she wrote the lyrics?
The answer, in short, is yes. It was exactly what she had in mind. "We would have a conversation about each song in an abstract way before Finn would work on the music," says Young in a lunchtime rehearsal break. "But the first song he sent me – Can You Hear Me? – I emailed back saying, 'It feels like you've been in my head.' It was everything I had imagined but better."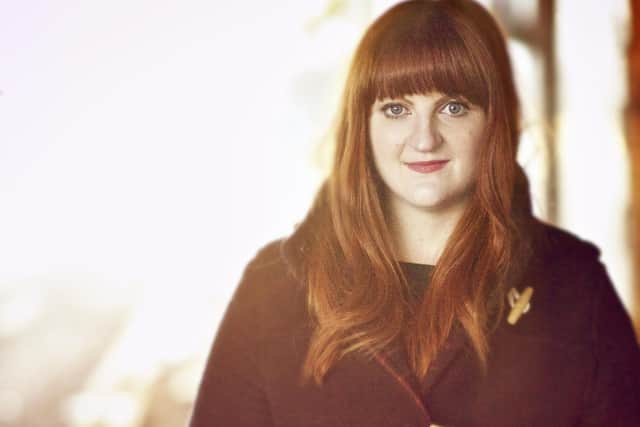 Sitting next to her, Anderson repays the compliment. "I was excited by Morna as a storyteller," he says. "Her storytelling runs so clearly through her lyrics and she's got a natural instinct for where a song wants to come. The tone of her script and the tone of her characters is really clear and having a lot of clarity on the page made it easy to come up with the music."
They are, then, a good combination for The Snow Queen, directed by Cora Bissett at Edinburgh's Royal Lyceum. Young, whose biggest show to date has been The Stamping Ground, based on the songs of Runrig, says she puts music at the centre of everything she does. "I think of text as being musical," says the playwright, who also plays fiddle, flute, percussion and clarsach. "Even when I'm writing a play without music – which is rare – there is a musical language or a lyricism to it."
For his part, Anderson is passionate about music theatre, determined to make it better supported in Scotland. He is just back from the US, where his beguiling 2008 show Islander, written with Amy Draper and Stewart Melton, is still going strong. He has loved having long conversations about musicals with Young.
"There's a lot of common ground in terms of why we tell stories, what kind of stories we're interested in, why music is important and what kind of music we gravitate towards," says Anderson, who has written 16 songs plus additional music for The Snow Queen. "There's lots of crossover in terms of taste."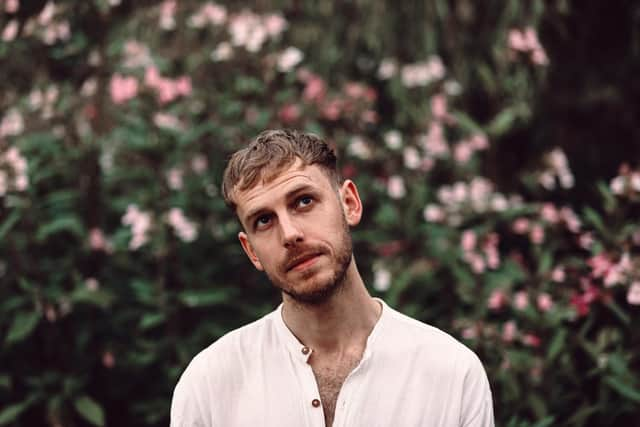 So much so they are also working on an original piece together for artistic director Andrew Panton at Dundee Rep (who first brought them together) as well as an adaptation of Lewis Grassic Gibbon's Sunset Song for Dundee Rep and the Royal Lyceum in the coming spring. "Andrew Panton said, 'I thought you guys could creatively date for a while,'" laughs Young. "Which we did. We got a hot chocolate and walked to Queen's Park. Both of us spoke a lot about the sea, about human relationship to the elements, and about myths and folktales. There are a lot of common themes in our work."
When artistic director David Greig commissioned Young to adapt The Snow Queen, he requested something epic that drew on her interest in Scots language, music and mythology. He felt the story of little Gerda, who must rescue her best friend Kei from the icy clutches of the Snow Queen, should be on a grand and timeless scale.
The playwright took him at his word. She shifted the Scandinavian story to take us from urban Edinburgh in 1890 to the icy majesty of the Highlands, via many means of transport, drawing on a spot of girl power as she went. "One of the songs is called Quine's Got To Fight," she beams. "If you were to put my name next to a lyric it would be that one, right?"
Anderson's music skates across a landscape as varied as that navigated by Gerda on her quest. He describes it as everything from "Scandi electronica to folk music".
"It draws on Scottish traditional folk music," he says, "but then it's equally inspired by Nine Inch Nails and dark electronic sounds, working against nature."
"I was given this word 'epic' as my brief and what feels more epic than music and song?" says Young. "It's quite an emotional show. The story is rooted in Kei being taken and Gerda's journey to get him back. It's driven by love, and song lends itself to that."
She adds: "The gift of setting it in Scotland is we already have these epic myths. We have the queen of winter and we have stories that are in our landscape. I started with the mythology of the original and transformed it into the mythology I was interested in."
Anderson adds: "If I'd never heard of Hans Christian Andersen, I'd have watched this and it would feel like a Scottish tale. Morna's done such a good job of weaving the language in, and also the landscapes and the myths and legends of Scotland. If feels very of our place."
In Bissett's production, the Snow Queen is played by Claire Dargo and the children by Rosie Graham and Sebastian Lim-Seet. They are terrific, says Young, but emphasises this is a large-scale ensemble show and everyone's role is crucial. "They're moving, singing, playing, sword fighting," she says. "They're incredibly talented and there's a real range of vocal qualities. I love it went music gives you the emotional drive."
The Snow Queen is at the Royal Lyceum, Edinburgh, from 23 November–31 December