Mark Ravenhill interview: "The pandemic has shown us how much we need stories"
Based on his mother's struggles with dementia, Mark Ravenhill's new play Angela will kick off a new series of audio works co-commissioned by the Lyceum Theatre in Edinburgh and Pitlochry Festival Theatre. The play "takes us right inside Angela's head," he tells Joyce McMillan, "as only audio drama can."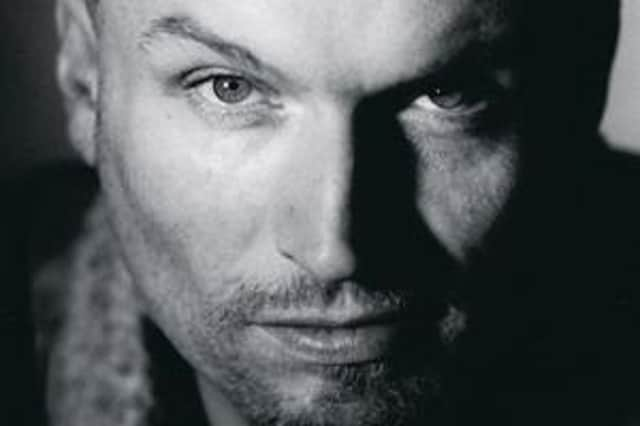 When the casting was announced last week for Mark Ravenhill's new audio play Angela, the news stories and social media posts featuring images of the actors were not greeted with the usual ripple of applause and encouragement from around the theatre community. The play is the first in a season of eight audio dramas to be co-produced by the Lyceum, Pitlochry Festival Theatre and independent radio producers Naked Productions between now and October, under the overall title Sound Stage. It takes the form of a journey into the mind of Ravenhill's mother, Angela, who died in 2019 after suffering from dementia for some years; and Lyceum and Pitlochry artistic directors David Greig and Elizabeth Newman were delighted to have a world premiere by Mark Ravenhill – who shot to global fame in 1996 with his first play Shopping And F***ing, and has since become an undisputed leader among his generation of playwrights – as their season opener.
When the announcement appeared, though – featuring what it described as a stellar cast, led by the wonderful Pam Ferris as Angela – the sight of a company made up almost entirely of London-based actors, starring in the flagship production of a new lockdown season by two of Scotland's leading producing theatres, triggered an outpouring of anger and despair from the Scottish-based theatre community, who felt that the whole announcement was – as one actor put it – "a slap in the face", implying that only by recruiting stars from London could Scottish theatre achieve stellar status, and attract a significant audience.
The Sound Stage season as a whole includes plays by Scottish-based playwrights John Byrne, Lynda Radley, Frances Poet, Gary McNair and Jamini Jethwa, and will feature a large majority of Scottish artists. Yet the cry of rage and pain was absolutely genuine; and a reflection of the sheer stress and despair caused by the pandemic, in what is possibly the hardest-hit sector of all. Nor is Mark Ravenhill, who often works collaboratively with other theatre-makers as well as on his own writing, unaware of the pressures.
"I really understand the anxiety and anger, and the financial struggles faced by my fellow theatre workers during these dark days," says Ravenhill. "All I would say is that from the moment I first visited Scotland in the 1980s, I found it thrilling to see fantastic work from around the world being performed alongside the wealth of Scottish talent in venues like the Traverse and Lyceum. It struck me then that Scotland was part of an incredible conversation between the national and the international that I hadn't experienced in England. So I'm looking forward to the Sound Stage season, and to being part of that ongoing conversation."
Controversy aside, though, Ravenhill is delighted by the casting of his play; as is his elderly Dad, Ted, who will be played by Toby Jones. "After my Mum died, I had this sudden need to start dancing, to go to ballet classes, which as a man in my fifties was quite an odd thing to do. And as time passed, I realised that impulse was part of a grieving process; to do with the fact that I had wanted to be a ballet dancer as a child, and with memories of the cultural experiences and attitudes that shaped my mother's life, as a working-class mum in the 1960s.
"When I first started writing the play, I thought about fictionalising it, and changing the names. But I realised almost immediately that I wanted it to be fully autobiographical, true to all the real events that took place. It takes us right inside Angela's head, as only audio drama can do; and shows us how she's able to bend time, and make extraordinary connections between different moments in her life."
Ravenhill is conscious that many writers have found it difficult to keep working during the pandemic; but slightly to his surprise, he finds that his own response has been the opposite. "I suppose my writing life was really kick-started by the fact that I was diagnosed with HIV in my early twenties, and felt that I might have very little time left to produce anything. There was a real urgency about it. Then after a while, you sometimes think – am I just doing this now because people expect me to?
"One of the things I've learned in lockdown, though, is that that inner drive is still there; I've been able to sit down and write several plays. What I fear most about the pandemic is that theatre will simply lose a lot of good people, particularly those at the start of their careers. Just before lockdown, I was working on my musical The Boy In The Dress with the Royal Shakespeare Company in Stratford, and some of the young stars of that company are now struggling even to get jobs stacking supermarket shelves. That's frightening.
"I do think, though, that this crisis has also made us aware of how much we need stories, and human voices telling those stories, particularly in hard times. Our whole society is being subjected to a huge stress test, with all its flaws and weaknesses and failures exposed. In times like that, we can see that the arts are not a luxury; that they're absolutely essential as a way of coming together and understanding our experience. So if this crisis enables us to become bit more vocal about the importance of the arts, and to articulate that with more confidence – well, that might be one good thing, to emerge from so much pain."
A message from the Editor
Thank you for reading this article. We're more reliant on your support than ever as the shift in consumer habits brought about by coronavirus impacts our advertisers.