Marc Jennings: Original Sound, King's Theatre, Glasgow ***
Landing a solo show at the King's Theatre is a significant marker in the career of any Scottish stand-up. But delivering the biggest gig of his life, Marc Jennings looked completely to the manor born.
In an unfussily assured way, the Clydebank native has steadily developed since winning the Scottish Comedian of the Year competition in 2019. And this was a lean, punchy performance of entertaining anecdotes and well-pitched, relatable observations.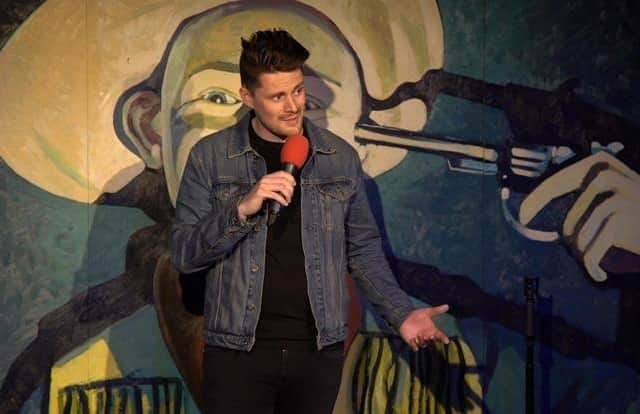 In his early 30s, Jennings is about the right age to be au fait with dating apps and yet still attuned to the way that they have completely changed hooking up.
The strongest parts of his set are devoted to some smart, sly routines that find originality in the age-old friction between men and women in relationships.
Confessional and not overly concerned with currying favour, Jennings' account of lockdown with his ex-girlfriend is vividly presented, an attritional battle of the sexes.
Neither too self-mocking or recriminatory, it's finely balanced and has that crucial grit of believability, his agitation still palpable, the otherwise carefully honed gags retaining their rawness.
Running the gamut from laddish naughtiness to throwaway yet astute political quips, this is a somewhat bitty show and Jennings' Tory-bashing plays to the gallery. He never grandstands with his wit though, everything's in service to the laugh and he nails a respectively high hit-rate in this regard.
Right now, he's supremely efficient, a good pro, perhaps seeking that extra spark of distinctiveness to take him to the next level. But the fundamentals of stage presence, intelligence and an instinctive sense of mischief are all locked in place, his potential obvious with time still clearly on his side.​​​​​​​​​​​​​​​​​​​​​​​​​​​​​​​​​​​​​​​​​​​​​​​​​