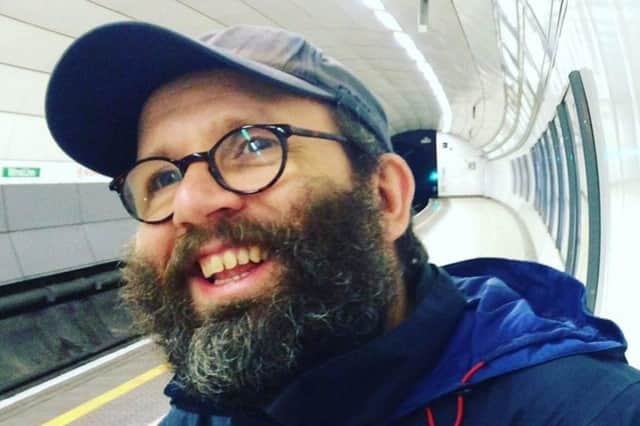 Daniel Kitson made his Edinburgh debut back in 2001 with the show 'Love, Innocent and the Word Cock' which was nominated for the Perrier Comedy Award (now the Edinburgh Comedy Award), returning a year later to win the award with his sophomore show 'Something'.
Since then his standup has evolved into theatre and storytelling shows which have won numerous awards – including several Scotsman Fringe Firsts – and packed out venues across the Capital in August. His poignant and funny monologue 'It's Always Right Now Until It's Later' was the best reviewed show of the Edinburgh Festivals in 2010, with near-universal five star reviews.
And now he's announced his first Edinburgh show since 2019 – when he performed both standup show 'Everything Smells Of Orange' and storytelling show 'Shenanigan' throughout August.
Always one of the first performers to sell out at the Fringe, here's what you need to know about the show - and how to make sure you get to see it.
When will Daniel Kitson play the Edinburgh Festival Fringe 2023?
Daniel Kitson has announced 23 performances of a work in progress called 'First Thing', from Augst 2-27.
Staged every day of the week, other than on Tuesdays, the show will start at 10.30am and last for one hour.
Where is Daniel Kitson playing at the Edinburgh Festival Fringe 2023?
Daniel Kitson will be returning to the Summerhall venue, which is located at the east end of the Meadows, in the Newington area of the Capital.
He will be playing the Roundabout, an intimate pop-up, in-the-round, theatre that has a capacity of just 168 people.
He has played the venue several times in the past, including with 2015's 'Polyphony', 2017's 'Something Other Than Nothing', and 2019's 'Shenanigan'.
Will Daniel Kitson be playing any other shows at the 2023 Edinburgh Festival Fringe?
While no other show has yet been announced, Daniel Kitson often combines his early theatre shows with late night stand up shows – often at The Stand Comedy Club. Watch this space.
What is the show about?
Being a work in progress, the show could change substantially throughout its run, but it is likely to be a mix of storytelling and comedy.
In the show description Daniel Kitson says: "A few days ago I saw a little boy slapping a wall. He wasn't angry. There was no aggression in it. It felt more like he was enjoying the existence of the wall. Finding comfort in its solidity. Giving it a slap. After a minute his mum called and he went to leave. Then he stopped, turned back, gave it one more slap and ran off. I reckon he gets it. Anyway, this show won't be about that incident. Or boy. Or walls. But it will definitely be over by noon."
How can I get tickets?
Summerhall announce their full Edinburgh Festival Fringe programme on Friday, May 5, when tickets for all shows will go on sale.
If one site is sold out of tickets it's always worth checking the other, just in case.
Tickets are £10 each (plus a 90p handling charge).