Dance review: Scottish Ballet: Twice-Born, Theatre Royal, Glasgow
Scottish Ballet's new double-bill opens with a display of wit and precision and ends with a stirring drama, writes Kelly Apter
With a new production of Cinderella in the pipeline for Christmas, guaranteed to fill seats and thus coffers, autumn is the time for Scottish Ballet to take risks.
One such risk is commissioning a brand new piece from a choreographer who is better known for popping than pointe shoes, along with a short contemporary work set to 1960s jazz and Latin tunes.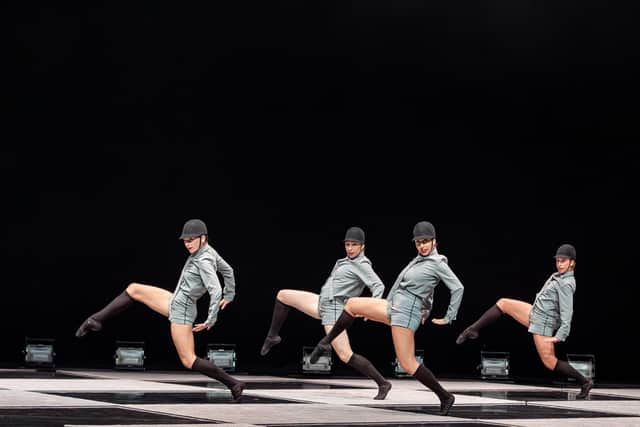 For the most part, the risk pays off and this diverse double-bill entertains with a display of wit and precision, then a stirring ritualistic drama.
Spanish-born, Germany-based choreographer Cayetano Soto fell in love with dance via the work of Bob Fosse, and there are shades of the late master here.
Schachmatt – which translates as "checkmate" – finds ten dancers dressed in riding hats, shorts and knee-high socks playing horsey on a giant chessboard.
Soto's musical choices are joy personified, while his movement is redolent of dance routines on 1960s music TV shows. The dancers excel themselves with an unfalteringly tight unison that still leaves enough wiggle room for fun.
The second half couldn't be more different which, if you're trying to expand your audience's horizons, is all to the good.
Dickson Mbi started his career in street dance, then picked up contemporary dance, and now he is creating works for ballet companies. That's a fascinating brew for an audience to breathe in – and breath is a huge part of this 50-minute work.
Exploring the role of matriarchs in communities, Twice-Born turns 21 of Scottish Ballet's dancers into a single entity, moving as one being with each inhalation.
From the epic set (a giant mountainside, suspended boulders and aerial flying apparatus) to the original score (also created by Mbi), the ambition of this piece is huge. And if it loses its way a little mid-point, the passionate opening and powerful ending are spectacle enough to draw us in.
Touring to His Majesty's Theatre, Aberdeen, 6 October and Festival Theatre, Edinburgh, 20-21 October