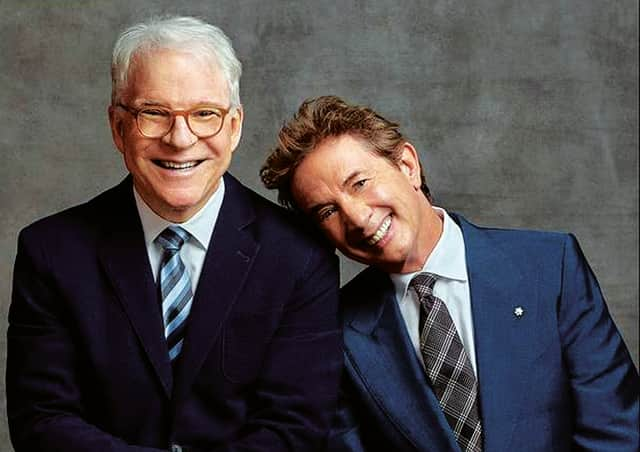 Steve Martin & Martin Short, Hydro, Glasgow ****
The pair first met and bonded in the mid-80s as co-stars on Three Amigos and a film clip of their silly soft shoe shuffle provided a portent of the old school entertainment to come across a two-hour variety show of gags, song, chat and impersonations, seasoned with local and topical references, and served up in bite-sized chunks for easy, contented digestion.
Their soft targets ranged from Trump to the royals, coronavirus to each other – predictable territory which they needled rather than savaged with their practised repartee. Although the bigger star, Martin often deferred to Short's rubbery physical comedy, which produced some of the most supremely silly moments of the show including a unique take on the bagpipes and a gleeful romp from the off-off-off-Broadway production Stepbrother to Jesus, a lesser known entry in the early 70s subgenre of religious hippy musicals.
While pianist Mike Farrell was somewhat underused, Martin's musical foils, bluegrass combo The Steep Canyon Rangers, were an utter joy, whether gamely sparring with the star or delivering their own mini-set, replete with four-part mountain music harmony around one microphone and a spectacular fiddle solo, dexterously referencing The Beatles, Beach Boys and Sabre Dance.
The cumulative effect of nibbling on this varied tapas menu was goodwill and satisfaction all round. If, as Martin contended, "laughter is the fastest way of spreading a cold," consider Glasgow infected.