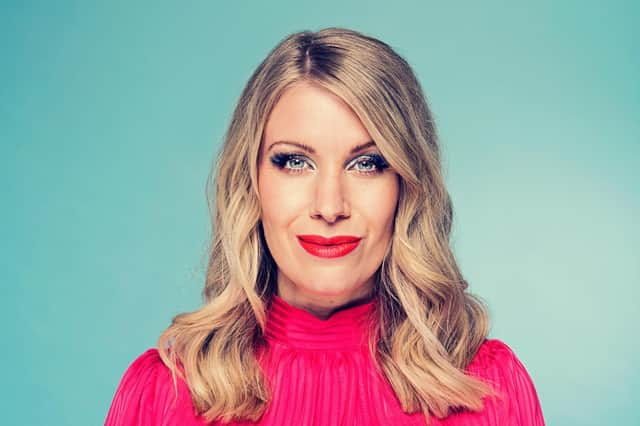 Who doesn't need a little advice? Top tips for getting your life on track, whether it's jobs, relationships or how to get that stubborn stain out of your favourite joggies?
Award-winning comedian Rachel Parris hit on the idea of tapping her audience for their words of wisdom when she toured her stand up show back in 2017, collecting hundreds of bits of advice on bits of paper she handed out. Now she's passing on the best bits, including some from her Edinburgh Fringe audiences, and responding to them in her book Advice From Strangers - Everything I know from people I don't know.
"People really got into it and I got about 500 bits of advice and kept around 100 of my favourites," she says. "Bits of advice that sparked something in me, because the advice itself was funny, and ones like 'Be Kind', where I had a sort of visceral reaction that was about an irritation at the internet phenomenon."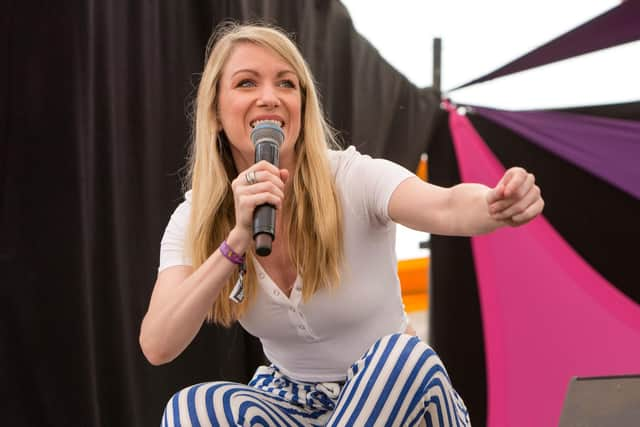 In the book the comic and familiar face from BBC2's satirical comedy The Mash Report and Late Night Mash takes the advice that ranges from witty to wise to way off and explores it in chapters that range from humorous to heart-breaking. Interweaving her own experiences of becoming a comedian, losing a child, having a nervous breakdown, being trolled and ultimately finding the funny she presents us with a manifesto for living in the modern world.
Parris kicks off with 'Never trust someone who when left alone with a tea cosy doesn't put it on his head' (no doubt contributed by a Billy Connolly fan), through 'Check your jeans have actual pockets before you buy them - not stupid fake pockets for women with invisible stuff', to 'Don't Worry about Things you Can't control. She's happy to disagree with advice too, such as 'Don't Feed the Trolls' or 'Don't Sleep with the Bassist'.
"I used bits of advice that I liked then decided what they sparked in me. Sometimes it was just I loved the advice itself, like the one about eating macarons straight away or they turn to dust, then ones like Be Kind, I had a sort of visceral reaction of 'ahhhh, that's annoying' that was about an irritation at the internet phenomenon of Be Kind."
In among the advice, 38-year-old Parris, who is based in London with her husband, baby and step-children, interweaves autobiographical elements, from childhood to childbirth, with much food for thought and serious argument, as well as interesting snippets such as the fact that men's pockets were invented in the 17th century when little bags carried inside their clothing to avoid being mugged and accessed by a slit became attached, but the same didn't happen for women, which is why we still have handbags and jeans with fake pockets.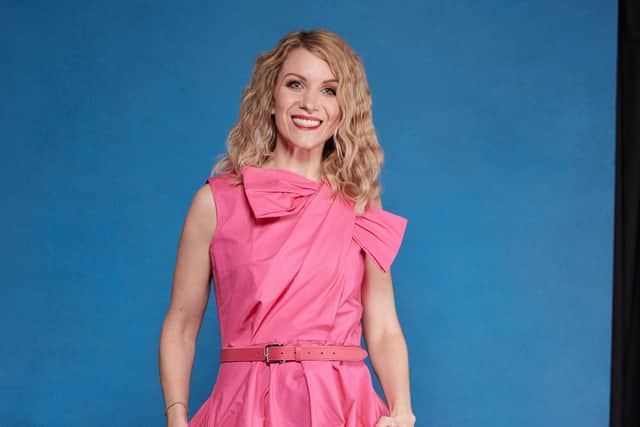 DID THE ADVICE IN SCOTLAND HAVE A FLAVOUR TO IT?
As I remember it, the ones in Scotland were funny. I think there were a lot of good, irreverent life lessons from Scotland and not as many cliches.
HAVE YOU HAD FEEDBACK FROM PEOPLE THAT HAVE TAKEN YOUR ADVICE?
I've heard from loads of people who gave advice in the show saying how much they enjoyed seeing it and my response. And advice aside, I've had a lot of people responding to the book and things that I covered, from some of the more feminist issues to love, partnership and loss, saying they empathised. I think it's the more personal chapters that have struck a chord.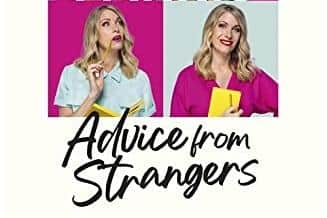 IS ADVICE FROM STRANGERS BETTER THAN THAT FROM PEOPLE YOU KNOW?
If you ask a friend, they're going to hit on a thing in your life that has bothered them, that you're doing wrong, from their very subjective place. But with strangers, because you haven't asked for any particular subject, you got it about really unexpected things, bits that might fit your life unexpectedly which is quite refreshing and aspects of your life you hadn't even thought about. I got advice about how to cook rice as well as 'Just Be Yourself'. And 'Never Let Anyone Stop You Being Shiny' - which was one of my favourites because people never say that to a performer because that's your job.
'DON'T WORRY ABOUT THINGS YOU CAN'T CONTROL' STOOD OUT.
Yes, that has so many angles, and it's something I'm not good at. I'm very high anxiety, need to be in control and I like plans. I started letting things be out of my control in a positive way a few years ago - having stepkids is an absolute lesson in that. You've got children in your life who you want to parent and there's a really clear limit on what you can do. And having a baby, from labour to how they are, even how you look after them, is a bit out of your control.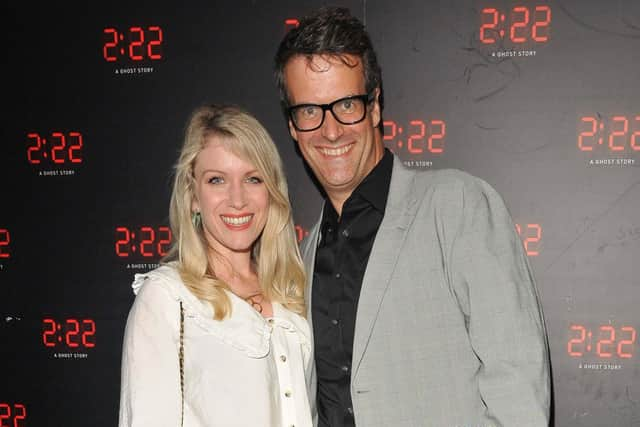 WHAT ABOUT ONES YOU REALLY LIKED?
Marry a Plumber (They'll fix your pipes). They meant it like a joke thing, literally marry a plumber, but I wrote about finding someone who is useful for you as a partner. I think that's been very important to me. I can't imagine doing the things I've done and going through what we've been through with someone who wasn't that for me, someone less capable and less sturdy.
I don't think we should be passive, that idea of you can't help who you fall in love with, I think no, you can choose to a certain extent.
WHERE THERE ANY THAT YOU DISAGREED WITH?
Yes. One was 'Don't Feed the Trolls', which is a really common thing we've all been told. Because I've been in the public eye online I've had different kinds of trolling from having my name on incel boards/forums to normal people saying awful things because they disagree, the kind of things you would have called trolling, so I think the response can't be as simple as it used to be.
Just ignoring people might be a good idea in some circumstances, but it's saying you're not allowed to respond and that it's your fault, you've encouraged it if you do respond, whereas I think people need agency, and you should be allowed that response. It doesn't always make it worse. Sometimes it does, but that's up to you if you know that and want to do it anyway.
I had a totally innocuous exchange on Instagram where Hannah Cooper, Joel Dommett's wife posted a lovely thing in her podcast about how she can't get directions in her head and it was just funny and I and several people posted under it yeah, I'm completely on board with this. Then I got about one and a half thousand responses from American trolls, mostly men, who started off saying you're so stupid, then it became women are so awful, then women like you shouldn't have children, then you think this is all about you, then you're retarded, and it got stronger and stronger and went on for weeks, every day, hundreds and hundreds of men telling you you're stupid and not to procreate, just furious. Because I put under someone else's video I completely agree with you. You're on a list somewhere and they're furious at women, but that kind of thing, I put a video on Instagram screenshotting all their comments in a funny way.
I'd hate to have felt like you can't respond because I think you have the right to reply almost. Obviously I didn't respond to every comment, I only responded once and it didn't make much difference, but it feels good sometimes to get something out there if you want to.
WHICH ADVICE DID YOU DISAGREE WITH MOST? WHAT ABOUT DON'T SLEEP WITH THE BASSIST?
Because I used to be in the music world a lot, from a pop group to jazz bands to medieval choirs and Christian bands in my teens, I've got to know a lot of musicians and I've been out with quite a lot and yeah, I think a bassist is likely to be quite a good person to sleep with. I think they haven't got the ego others have. I think, go for it.
WILL YOU BE BACK AT THIS YEAR'S EDINBURGH FRINGE?
Yes, I'm doing my show Ostentatious again and a solo show of all new material, probably about motherhood from different angles, and of course there will be songs, because that's what I do. Also I've started writing a sitcom and I'm trying to get a podcast going.
Advice From Strangers, published by Hodder Studio, paperback ebook and audio, £10.99
A SELECTION OF RACHEL PARRIS' ADVICE FROM STRANGERS
DON'T TELL YOUR FRIENDS ABOUT YOUR JANE AUSTEN SEX FANTASY
DON'T LET ANYONE STOP YOU BEING SHINY
SINCERITY IS KEY - YOU HAVE TO FAKE SINCERITY
DON'T SLEEP WITH THE BASSIST
ONLY INDULGE IN SOMETHING YOU REALLY LIKE
DON'T GO INTO THE LOFT WHEN YOU'RE PISSED
ACQUIRE AS MANY GUINEA PIGS AS POSSIBLE AND HAPPINESS WILL TAKE CARE OF ITSELF
CHECK THERE'S TOILET ROLL FIRST - TESCO RECEIPTS ARE VERY SHINY
CONSUME MACARON(S) IMMEDIATELY AFTER PURCHASE, LEST THEY BECOME DUST.
WHEN LIFE CLOSES ONE DOOR, OPEN IT AGAIN! IT'S A DOOR, THAT'S HOW THEY F***ING WORK.
STAY HYDRATED (AND RESPECT WOMEN)
MARRY A PLUMBER (THEY'LL FIX YOUR PIPES)