Ann Marie Di Mambro on Tally's Blood: 'It's just people responding to each other'
It's a staple of school reading lists due to its themes of identity, immigration and integration, but Ann Marie Di Mambro believes her 1990 play Tally's Blood remains popular because people "get" the characters, writes Mark Fisher
Ann Marie Di Mambro teaches on a television writing course at Glasgow Caledonian University. She gives her students one crucial piece of advice. As she sees it, what matters above all else is the emotional relationship of your characters.
"Drama is what happens between people emotionally," she says. Unless you get that right then everything else – the themes, the politics, the clever ideas – will struggle to land.
It is why when she looks back at her play Tally's Blood, which premiered at Edinburgh's Traverse Theatre in 1990, she talks of it as much in terms of the characters who brought it to life as the questions of immigration, internment and integration that it provokes. Drawing on her own family story, the play follows the lives of Italian immigrants before, during and after the Second World War through the lens of a "Tally café".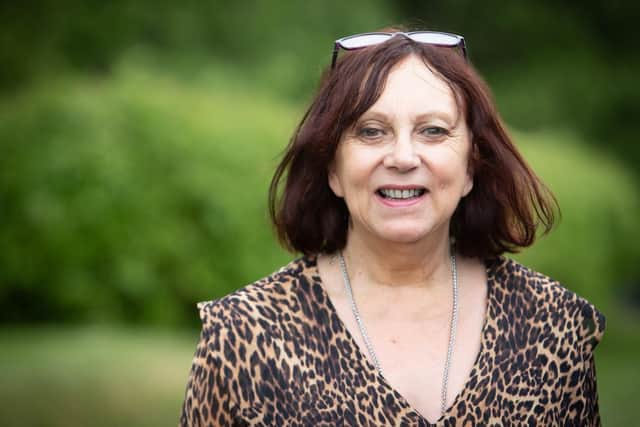 Those studying the play as a set text for National 5 English will learn all about the issues the play raises. Perhaps for the first time, they will discover the truth about the Italian men living in Scotland who were interned during the war because Italy took the side of Hitler and they became potential enemies within. They will consider questions of identity, immigration and integration. And they will debate nationalism and racism.
All these aspects are part of the play and explain why it has been such a favourite of teachers wanting to engage their pupils with serious issues. But from the playwright's perspective, none of these themes would carry weight if her audience were not primarily invested in the story.
"Schools kept Tally's Blood alive for years," she says. "It must have been photocopies of photocopies of photocopies that were handed around before it was ever published. It's been fun in auditions, particularly for the younger cast members, with people saying, 'I know the play – I did it at school.'
"But I don't think the educational aspects are why it appeals to young people. They get the characters quite easily and understand them. Over and above the history of the Italians and the themes of racism and childlessness, it's just people responding to each other. That to me is the stuff of drama."
The story they relate to is about the wrong-side-of-the-tracks romance between Lucia Ianelli, from a family of Scots Italians, and Hughie Devlin, whose heritage is Irish. In time-honoured fashion, the childhood sweethearts face the disapproval of their fiercely protective families, not least Rosinella Pedreschi, Lucia's aunt and guardian, whose belief in the superiority of her nation is as prejudiced as the anti-Italian violence provoked by the war.
"The most bigoted person in Tally's Blood is Rosinella," says the playwright, who went on to write for River City, EastEnders, Waterloo Road, Holby City and Casualty. "I don't like to talk too much about Tally's Blood and racism because the central character is somebody who is doing well living in Scotland and has a grudge against Scottish people. She learns that she's wrong, but she's got this sense that Italians are superior. It's based on growing up when I wasn't allowed to go to local cafes."
The play was a classic case of "write what you know". Di Mambro's father, who was interned for four years, ran an ice-cream factory with her mother, putting the family at the heart of the Scots Italian community. Her mother's father, who ran a café called the Cosy Corner, also made ice cream.
"My dad had a small wholesale business joined onto our house. He built the premises. He supplied mostly ice-cream vans and wee shops, not all Italians but local stores that have largely been replaced by supermarkets. He had a big yard and the ice-cream vans used to park there. I grew up with all the characters who would come in and out."
Now, Tally's Blood, which takes its title from the colloquial name for raspberry sauce poured over Italian ice cream, is being revived by director Ken Alexander, in a co-production between Perth, the Ayr Gaiety and Cumbernauld Theatre. Alexander is a long-time champion of the play, having last directed it 20 years ago.
His new production includes two Scots Italians in the cast – Carmen Pieraccini plays the intolerant Rosinella, and Chiara Sparkes plays her niece Lucia. "That's just great," says Di Mambro. "I can't tell you how excited I am about this production. Of everything I've written in the past 30-odd years, this is the closest to my heart."
However much the play might remind us of the struggles of immigrant communities, the presence of Pieraccini and Sparkes tells another, more hopeful story. Coming hot on the heels of the first Edinburgh International Festival programmed by Nicola Benedetti, whose parents came to Scotland from Italy as children, Tally's Blood is a chance to reflect on the invaluable contribution Italians have made to the culture.
"Not only have Italians integrated, they've earned quite a special place," says Di Mambro, just before heading off on a family pilgrimage to her father's home village. "From wee Italian chippies and going out with ice cream in a Tally van, they've made a real cultural contribution to the country. I don't think anybody's apologising now for being Italian. People started seeing the possibilities for their children, so now you've got fabulous Italian law firms and all the professions. Italians have really moved on from selling ice cream from a barra – that's the power of education."
Tally's Blood is at Perth Theatre, 21–30 September, and on tour until 3 November.