2023 Arts Preview: The Year Ahead in Theatre
As Mystic McMillan gazes into her crystal ball, she sees a bleak start to the New Year, but also the possibility of light at the end of the tunnel...
January The crystal ball is battered and scarred, after three years of pandemic trauma; but it clears unusually quickly, as 2023 dawns, to show Scotland's theatre-makers unmistakably caught between a looming rock, and a desperate hard place. The rock is the implacable hand of austerity, pressing down on arts budgets again, at a time of soaring inflation, and after a depressing decade of standstill funding – ie. real terms cuts – for most arts organisations; and the hard place is the knowledge that if theatres try to make up that funding gap by raising more money from increasingly hard-pressed audiences, they will end up either with no audience at all, or with an audience so exceptionally affluent that the art-form might as well cash in its chips, as a theatre that matters to the people of Scotland as a whole.
February Most theatres respond to the crisis by redoubling their efforts to make free tickets available to otherwise excluded sections of the community; but despite the roaring success of a pay-what-you-can preview earlier in the week, fisticuffs break out between well-to-do patrons and free ticket recipients at the press night of Zinnie Harris's Macbeth: An Undoing at the Lyceum in Edinburgh, following class conflict in the interval tea queue. Meanwhile, many theatres improve their finances by applying to a recently-allocated fund for creating "warm centres" in communities across Scotland. Theatres are reasonably warm already, of course, and many provide cafes, classes, and other cheering community facilities, as well as shows; but hey, why support and expand the wheel you've got, when you can invent a new one, at vast expense?
March The weather improves, and fearless Andy Arnold of the Tron adopts the high-risk strategy of taking his Scottish premier production of David Ireland's searing Belfast drama Cyprus Avenue out of the theatre, and slinging it onto the back of a lorry, the better to reach out to working-class communities across Glasgow. Meanwhile, Jemima Levick's A Play, A Pie And A Pint at Oran Mor – barrelling through a Spring season of 19 new lunchtime plays – shocks the theatre community by slashing its £15 standard ticket price back to the tenner David MacLennan first thought of, back in 2004.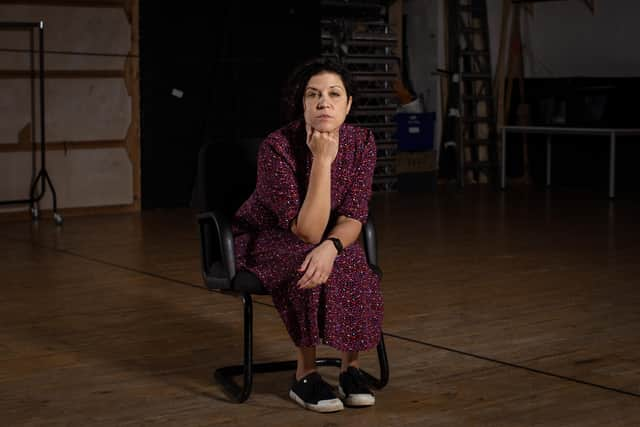 April The National Theatre of Scotland – protected like other national companies from Creative Scotland cuts, by direct funding from the Scottish Government – enters the fray with its new touring production of Kidnapped, adapted by Isobel McArthur of Pride And Prejudice* (*Sort Of ) fame. Audiences are astonished to find they can see it at its opening venue, the beautiful Beacon in Greenock, for as little as £8, and flock down the water to seize the moment
May Spring at last, and Pitlochry Festival Theatre launches its 2023 season with the musical Gypsy in the main theatre, followed by a staging of The Secret Garden at its beautiful woodland Amphitheatre. It also manages to reopen its restaurant fully for the first time since the pandemic, bringing joy and relief not only to theatre-goers, but also to bus tour operators up and down the A9.
June As June dawns, a wave of militancy sweeps Scotland, following a winter of deprivation and soaring debt. The Hidden Door festival at the old Scottish Widows building in Edinburgh develops into a permanent occupation, full of activists debating the role in the crisis of everyone from the financial sector to the arts establishment. Exhausted by another season of high output, low pay, and uncertain ticket income, Scotland's theatre professionals hold a ballot, and finally decide to go on strike.
July Strike continues; very few picket lines are crossed.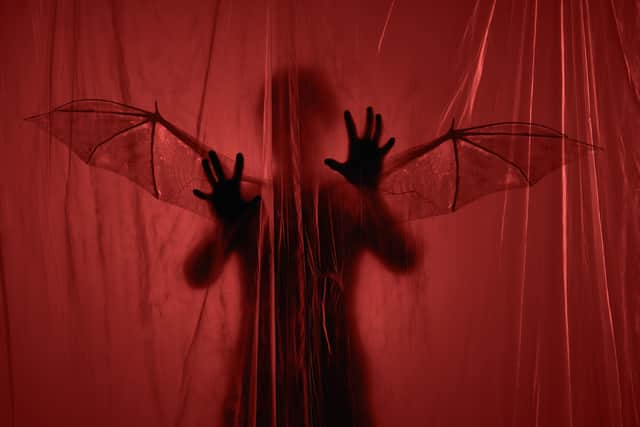 August Nicola Benedetti's first Edinburgh International Festival is roaring success, after the festival receives a huge private donation from an unnamed sponsor, and declares that all events will be ticketed, but free of charge. The Fringe is a different story, as performers and companies who were badly burned during the post-pandemic Fringe of 2022 stay away in droves, and many Scottish companies remain on strike. Reviewing the situation, Cabinet Secretary for Culture and Central Edinburgh MSP Angus Robertson finally decides that something must be done; and the festival ends in rejoicing, when he declares that after a review of the effectiveness of various types of public spending in creating job opportunities, and adding to the gaiety, wellbeing and self-knowledge of the nation, as well as its international standing, Scotland's arts budget will effectively be doubled from April 2024.
September Following Ms Benedetti's inspiring example, theatres across Scotland celebrate by declaring an autumn of free tickets all round. Perhaps not surprisingly, enthusiastic mobs besiege His Majesty's Theatre, Aberdeen for the world premier of the NTS's Dracula: Mina's Reckoning, a feminist take on Bram Stoker's mighty novel; extra performances are hastily arranged, including one at nearby Slains Castle, where Stoker is said to have written the book.
October and November Rain, fog, and dire warnings from Creative Scotland that this free ticket nonsense will have to stop. But Scottish theatre companies are enjoying themselves too much to care.
December Panto time; and while audiences flock in, a generation of Scottish theatre leaders are stretchered off, exhausted by the struggles of the last half-decade. David Greig of the Lyceum resigns to become playwright-in-residence at a remote hill fort in Highland Perthshire, only descending twice a year to watch the premiers of his latest plays at the Pitlochry Amphitheatre. Dame Elaine C Smith still commands the stage at Snow White in the King's Theatre, Glasgow, though; and all is right with the world – until the next time governments start to forget the sheer joy, creativity and value of arts spending, and the truth that our communities need more than one kind of "warm centre", if they are to keep to keep functioning, learning and caring, in tough times.
Every show named above will take place at the time and place mentioned. All other details are entirely fictional, drawn from the depths of Mystic McMillan's crystal ball.