But when will the popular children's movie Frozen 2 be making its way to the service?
Here's everything you need to know.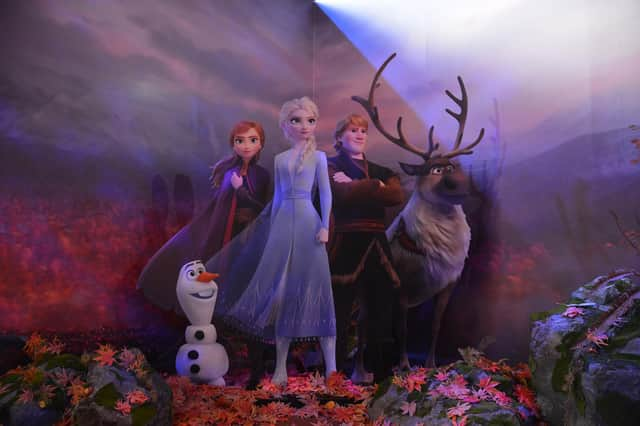 Disney+ is the streaming service for TV shows and films from Disney, Pixar, Marvel, Star Wars, National Geographic and much more.
Disney+ finally launched in the UK on Tuesday 24 March, after first launching in the US almost five months before. It's also available in Canada, Netherlands, Australia, and New Zealand.
When will Frozen 2 come to Disney Plus?
Frozen 2 will be available on Disney+ UK on Friday 3 July, with all of the family being able to catch up on the adventures of Ana, Elsa, Olaf and the rest of the gang.
It was set to come to Disney+ in the UK on 17 July 2020, before Disney announced that was going to drop the popular film on the service earlier than expected.
In the US, Disney released Frozen 2 as a surprise on their Disney+ service on 15 March, with other countries following suit just a few days later.
What other shows can I watch on the subscription service?
A huge back-catalogue of Disney films, with a wide variety of popular family favourites are available to watch on Disney+.
Similarly to Netflix, Disney+ is also producing exclusive films and TV shows.
A large library of National Geographic documentaries are also available on the service, so all the family can enjoy educational programmes too.
Here are ten of the best TV shows and films you can watch on Disney Plus:
More than 600 episodes from 1989-2018 will be showing on the channel, allowing hardcore fans of the show to binge-watch until their heart's content. The show has gained a large following since it first began and still continues to produce new episodes to date.
This is a much-loved family film that follows the life of Maria and the von Trapp family. Julie Andrews stars in this 1965 film that all the family can sing-along to.
Robin Williams stars in this class, laugh-out-loud family favourite. This 1993 comedy-drama is still a popular watch among both kids and adults today.
This was a popular film when it first hit movie screens, and is bound to be watched by many on the new subscription service. Directed by James Cameron, this movie was released in 2009.
A film loved by all the family, Up is bound to make you shed a tear or two. The movie follows Carl, a widower, who goes off on an adventure in his flying house in search of Paradise Falls, his wife's dream destination.
The classic film is a firm family favourite. Originally released in 1994, Simba and his pals are loved by many.
Follow the adventures of Mike and Sully in the popular Pixar film. It was released in 2001.
X-Men: Days of Future Past
If you're a fan of the X-Men franchise then you're bound to enjoy X-Men: Days of Future Past on the subscription service. The films sees Wolverine travel back in time to stop Mystique from assassinating Bolivar Trask.
Another classic family favourite, which is great for all the family. It was originally released in 1955.
Loved my many around the world, Disney's Cinderella is part of the new service. It was originally released in 1950.