TV reviews: The return of Richard Madden in Citadel (Prime Video) plus Malpractice (ITV) and Dalgleish (Channel 5)
Remember Richard Madden's bottom? I'm sorry, I'll write that again: remember when the actor came out of nowhere – actually Elderslie, Renfrewshire – to be touted as the next James Bond after snogging Keeley Hawes, looking good in a well-tailored suit and equally impressive out of one?
That was The Bodyguard – but since then? It's like our man has forgotten who he was. Forgotten the dangerous allure of the spy game. Which, wouldn't you know it, is the premise for Citadel (Prime Video).
He's Kyle Conroy, down-home dad in gee-shucks Oregon. No you're not, says Stanley Tucci, basically playing Stanley Tucci, you're Mason Kane, extra-special agent, who eight years ago was plunged into a lake in the Italian Alps from an exploding train. "Retrograde amnesia," declares Tucci, like he's on a foodie tour, nominating a favourite cheese.
Despite this, you would think that working for Citadel, the organisation that gives this show its name, would be difficult to forget. "Every major world event in the past hundred years we've shaped for good," exposits Tucci's Bernard Orlick. Deadly rivals Manticore, on the other hand, are a right bad lot – "eight of the wealthiest families on the planet with their own spy network manipulating events to amass power." And now Kyle must slip back into Mason mode. Manticore have just stolen the codes for every nuclear weapon.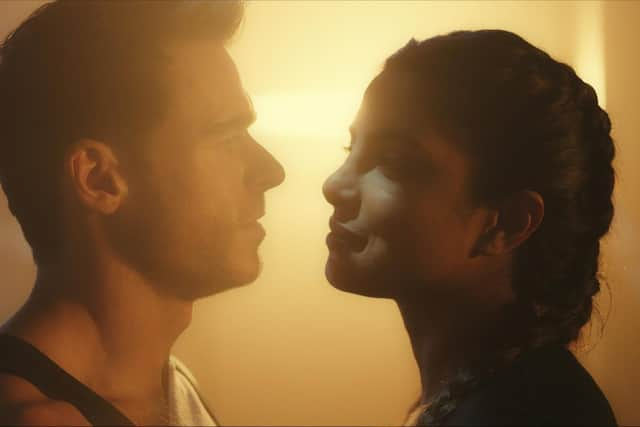 The Bodyguard was 2018. If Madden seemed to forget about TV – this is his first series since then – he was at least making movies. If he forgot about the Bond hype in the interim, then Citadel will bring it all back.
In flashback, there's one of those long and ludicrous cartoony fist fights that have become Daniel Craig's forte. There's an equally long and ludicrous cartoony shootout. With a decent American accent, Madden engages in flirty banter with a beautiful female agent. Tucci is like M, or more accurately in his case, Mmm. The melodramatic score is 007-esque. Our man continues to look good in a well-tailored suit. No bum shots in the opening episode, but he's constantly examining his chest scars from a previous life. All good fun.
Now, incredibly, cassettes are making a comeback. Sales hitting a two-decade high seems mad remembering all the hissing and how the tapes would randomly unspool. But I think I know how this has happened.
Interrogation scenes in crime shows. They've pricked nostalgia for those otherwise dreary childhood Sundays waiting with microphones poised for the Hit Parade on Radio 1. When telly tecs like Line of Duty's Martin Compston – and particularly him because of his boyish looks – press the "play" and "record" buttons simultaneously, we're transported right back.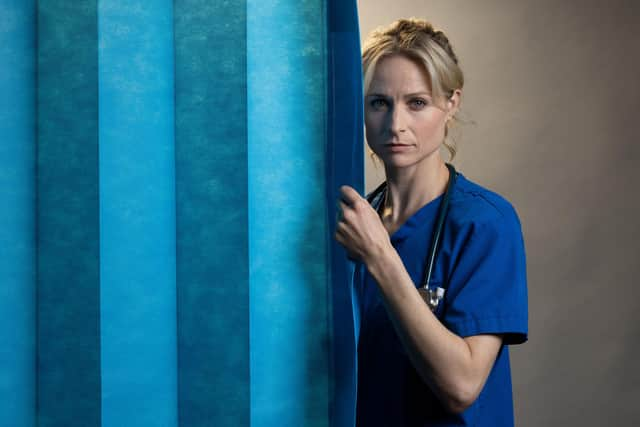 So the cassette industry owes big thanks to creative mind Jed Mercurio, not just for Line of Duty, but also Bloodlands, the otherwise ridiculous Northern Ireland-set cop drama starring in order of significance James Nesbitt's eyebrows and James Nesbitt, which featured a session capable of challenging any of those supervised by Ted Hastings for No 1 in the suspect interview stakes.
Malpractice (ITV1) is a medical drama, also from Mercurio's production company. There isn't any police questioning yet, but this may yet come. As a taster we get Dr Lucinda Edwards (Niamh Algar) quizzed by the MIU (Medical Investigations Unit), which is just as robotically rigorous as AC-12. AI may eventually take over everything, but surely these internal probes will be among the last functions to still be carried out by humans.
Edwards seems like a good doctor, stressed like them all, when a drugs overdose is rushed into A&E. Then the hospital's alarm goes off. There's a gunman in reception covered in blood like the man on the floor who's been shot. Edwards has to prioritise. She tends the gun victim and briefs a junior colleague on the OD case. But this patient dies and her father lodges a complaint.
Our sympathies lurch and sway. Edwards appeared to do her best; the junior was timid. But in the aftermath Edwards assaults her. The story, penned by ex-doc Grace Ofori-Arrah, twists some more. Edwards was off work for seven months during Covid and now needs to pop pills to cope with the pressures. What's her relationship with the other – male – junior? Why does her phone keep flashing "Rose" and is never answered? That GP who supplies her with the pills is getting highly agitated and … bloody hell, I never saw that coming.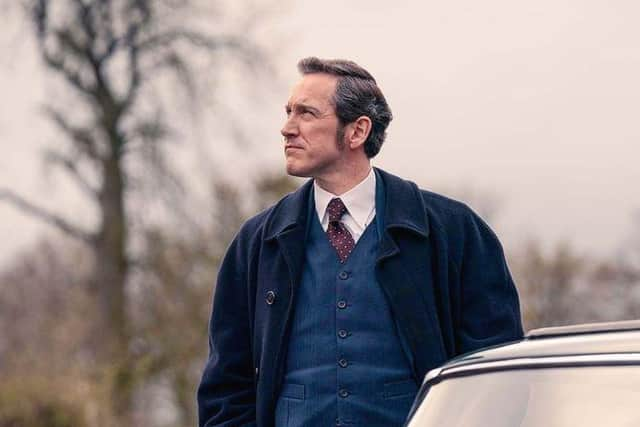 The investigators are all over some of this and will soon be digging into the rest. But they seem an odd pair, swapping stories of dating failure after a hard day going after Edwards. She knows one of them, an ex-colleague, and asks him: "Didn't you kill a patient once?"
Whenever I see Dalgleish in my Radio Times I want to rub out the "e" so it's spelt the King Kenny way. Otherwise I like this Channel 5 crime drama bringing to life PD James's soulful sleuth, played by Bertie Carvel. If the crime-fighting in Citadel is thunderous, in Dalgleish it barely registers – just one well-placed dunt to the back of a biologist's head with a wooden mallet.
Citadel has magnificent mountains; Dalgleish the flatlands of Norfolk. Ah, but the DCI's E-Type Jag with its sexy curves trumps all the gadgets and gizmos Mason Kane can muster.
The show is 1970s-set, so there's a whiff of casual sexism to go with the fumes from leaded petrol. To temper this, there's poetry, recited by our introspective sleuth in smoky basement clubs. "It's the new rock 'n' roll," gushes his literary agent.
Comments
 0 comments
Want to join the conversation? Please or to comment on this article.