We've already been given a plethora of great movies this year including The Whale, A Man Called Otto and the super gory Evil Dead Rise.
As we head into summer, it is natural for the cinema to see a lull in releases as cinema's hold the big hitters while we soak up the sun. However, 2023 has thrown us some summer surprises which might encourage you to put the sun tan lotion away for a little while and return to a dark room for a few hours.
1) Beau Is Afraid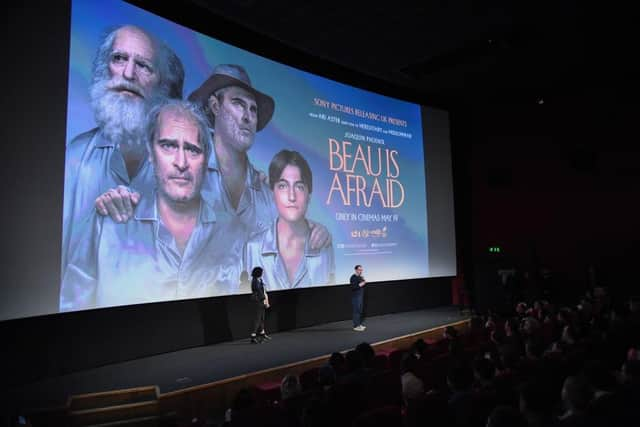 Those of you who caught Ari Aster's first two films will know that, even this early in his career, he has mastered the art of building up tension as he challenges Jordan Peele for the crown of modern day horror master. His latest release stars Joaquin Phoenix in the lead role and has been dubbed "the best film ever written about mental health".
2) Local Hero
Yes, the classic Scottish film classed by many as the best of all time is back at the cinema to celebrate its 40th anniversary. Go see it at the Glasgow Film Theatre and relive one of Scotland's best pieces of film ever.
3) The Eight Mountains
A tale of friendship, this film is one of the most uplifting of the year and showcases how our surroundings shape the way we live our lives. The film won the Special Jury Prize at Cannes.
4) Love Again
If you're needing a romantic story with a dash of not only Scottish star Sam Heughan and but music legend Celine Dion rolled into the bargain as well, this film will be right up your street.
5) Are You There God? It's Me, Margaret
Based on the best-selling book of the same name, this film has been widely praised by critics ahead of release and even handed a 99% rating on Rotten Tomatoes. Focusing on the trials and tribulations of puberty, the film rarely strays from the popular 1970s novels while still staying refreshing modern.