Top Guns: Inside the RAF: What to know about RAF Lossiemouth as airbase features in documentary series
RAF Lossiemouth is at the centre of Channel 4 documentary series, Top Guns: Inside the RAF.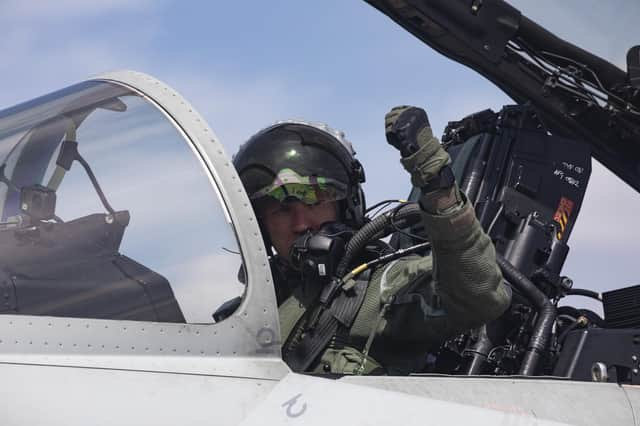 Lossiemouth is tucked away along the coast of north-east Scotland and is often referred to as the "jewel of the Moray Firth".
However despite its coastal location and heritage as a fishing village, it is perhaps best known as the home of RAF Lossiemouth; the subject of Channel 4 docuseries Top Guns: Inside the RAF.
An observational documentary, the six-part series will provide a unique insight into operations at the military base amid heightened tensions across Europe.
RAF Lossiemouth has been on high alert since Russia's invasion of Ukraine in 2022 and is one of two RAF Quick Reaction Alert (QRA) stations ready to protect UK airspace at a moment's notice.
What is Top Guns: Inside the RAF about?
Top Guns: Inside the RAF will provide civilians with an unprecedented look into daily operations at RAF Lossiemouth over a six month period.
While there is likely to be some aerial manoeuvres worthy of Top Gun demonstrated, a deeper look will be granted into the inner workings of the RAF as they protect the UK with insight into the organisation's decision-making and teamwork.
Group Captain Jim Lee, station commander at RAF Lossiemouth, said: "It has been [a] huge effort over the last 11 months to make this documentary series and I want to extend a huge thanks to all those who have played their part. I am really proud of their achievements with this series, which celebrates the whole team here at RAF Lossiemouth.
"The documentary not only showcases the teamwork, skills and commitment of everyone within Team Lossie but it also shines a public light on the critical role they play in protecting our nation – in the air, over the sea and on land – at home and abroad."
Top Guns Inside the RAF trailer
About RAF Lossiemouth
Located in Moray, RAF Lossiemouth has been in operation since 1939.
Originally a training base, it has taken many roles throughout the years – including a period as Bomber Command during the Second World War and as Royal Naval Air Station Lossiemouth, HMS Fulmar, from 1946 to 1972.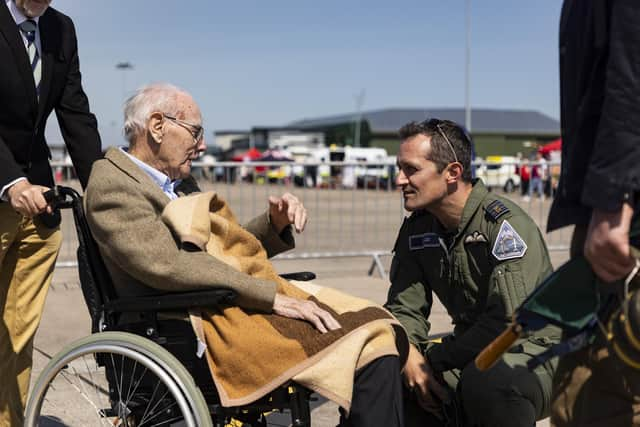 After reverting to RAF control, Lossiemouth was home to search and rescue helicopters and aircraft including the Jaguar, Shackleton, Buccaneer and later the Tornado GR1B.
Since September 2014, RAF Lossiemouth's primary role has been as the north Quick Reaction Alert (Interceptor) base, meaning aircraft and crews remain on high alert at all times in order to scramble and intercept unidentified aircraft approaching UK airspace.
Team Lossie is currently made up of four Typhoon combat aircraft squadrons, one Poseidon MRA1 squadron and an RAF Regiment squadron, with more than 3,000 personnel working on site.
Where to watch Top Guns: Inside the RAF
Viewers can watch the first episode of Top Guns: Inside the RAF from 9pm on Monday August 21 on Channel 4.
Comments
 0 comments
Want to join the conversation? Please or to comment on this article.