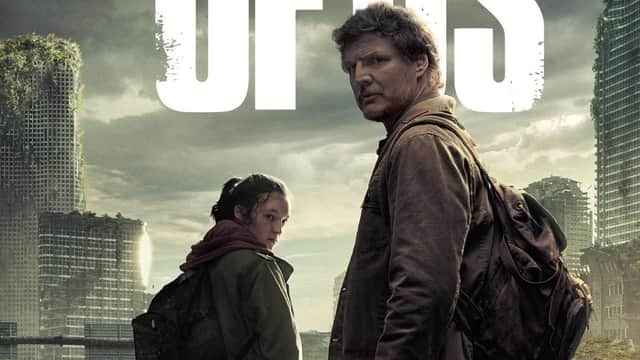 Based on the video game of the same name, the much anticipated TV adaptation The Last of Us finally hit our screens in January – and people are absolutely raving about it.
Written by the duo of Craig Mazin and Neil Druckmann, The Last Of Us has been brought to the small screen by HBO and has already been rated an almost perfect 100% on popular review site Rotten Tomatoes.
Set in a post-apocalyptic world, the series is set to be an emotional rollercoaster for viewers as characters Joel, Ellie and more attempt to escape the hordes of the infected and make it out of a world that has lost all sense of civilisation.
The Last Of Us plot
The television show is based on the hugely successful video game of the same name and begins 20 years after a 'fungal' outbreak ravages the globe and turns any human who contacts the infection into an aggressive, zombified version of themselves.
Two of the world's sole survivors – Joel and Tess – meet two decades after the outbreak and sees Joel tasked with transporting young Ellie – a girl with a secret that could change everything - across America. However, with the infected and other dangers around every corner, the pairs task will not be simple.
Cast of The Last Of Us
A number of high profile stars take part in the post-apocalyptic television hit, with Pedro Pascal (Game Of Thrones, The Unbearable Weight of Massive Talent) playing Joel Miller, Bella Ramsay (His Dark Materials) as Ellie Williams and Gabriel Luna (Terminator: Dark Fate) as Tommy Miller.
Anna Torv is Theresa 'Tess' Servopoulos, Merle Dandridge is Marlene, Jeffrey Pierce plays Perry and Murray Bartlett is Frank.
A number of other actors have been handed roles in the show, though non of them are as recurring as the above.
How to watch The Last Of Us UK, When does The Last Of Us episode 3 air
The good news is if you're a Sky customer then you're able to watch the show as part of your package on Sky Atlantic. In total, there are nine chapters which will be screened weekly until March 12. Episode 3 was released on January 29th and is available to watch in the UK now.
If you do not have Sky, you are able to purchase a NOW Entertainment membership at £9.99 a month, which is able to be cancelled at any point. That will give access to a number of TV show on a monthly basis. You can purchase it for just £7.99 if you want to commit to six months.
Want to watch the first three episodes before committing? NOW TV are offering a free seven-day trial available, if you've never had a NOW account before.
When is the next episode of The Last Of Us on TV
Currently untitled, the next episode of The Last Of Us will be released on 5th January at 2am GMT.
The Last Of Us zombie types
The zombies on the show come in five different forms, which are as follows:
In the first fortnight, an infected human is known as a Runner and lose their hair and begin to develop lesions across their body due to the Cordyceps fungal virus.
They begin to lose their eyesight and look remarkably human – albeit with a seriously bad infection.
Two weeks to a year after infection, the host is known as a Stalker. Decidedly human in appearance, a horrific looking fungal infection grows out of their head and gives them a terrifying look.
Similar in speed to a Runner, Stalkers are given their name due to their way of hiding and planning their attacks on humans.
When the host has been infected for over a year they lose their human appearance and turn into what is known as a Clicker. Their bodies remain human in appearance, however, their heads are completely engulfed by grotesque fungal growths that turn them into a full blown monstrous appearance. They are known as clickers because of the noise they make in order to move around and capture victims.
The most dangerous of all the infected humans is a Bloater. They are covered in what is known as 'Cordyceps fungus' to the point that it is essentially a defence mechanism. They are the most dangerous variation because they have almost superhuman strength. Despite this, they are a very rare type of zombie seen in The Last Of Us.
The final stage zombie is known as a Shambler. This variant is one who has survived several years in a wet environment. They look similar to a Bloater, however, their fungal infection has frozen the host's mouth open wide so that it cannot bite to spread the infection.