Summer of horror: Five modern day horror classics you need to watch on Netflix including The Craft
If you're not a fan of the warm weather or a beer garden is your worst nightmare, why not stay in and binge on these five highly recommended modern horror hits on Netflix?
1) Midsommar
Florence Pugh takes on the role of a grieving woman who escapes to Sweden with a group of friends in order to cleanse herself of horrors that have engulfed her life. Shocking and full of surprises, Pugh is outstanding in this modern day horror classic. Directed by Ari Arster, Midsommar is a modern day horror classic that manages to fuse tension with grief, jump scares and pure fear.
2) Sinister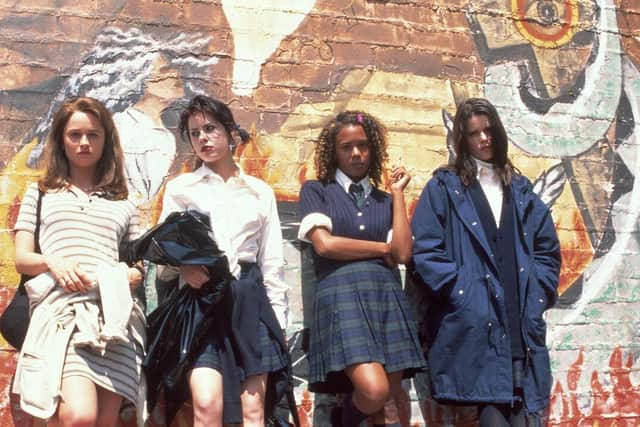 A troubled writer begins to believe things may be not as they seem in his families new home as they are tortured and hunted by a demon name Bagul. Hollywood A-lister Ethan Hawke stars in the main role as a protective father who gets more than he bargains for when he delves into a demonic and dark underworld.
3) Run
Sarah Paulson leads the cast of Run, a film which follows the mother of a disabled, home-schooled teenager who thinks her mum may be holding a secret darker than she can imagine. As she is routinely guarded from public life, she begins to suspect her mother's secret is darker than she could have ever previously thought.
4) Hush
This intense thriller-horror is about a deaf author who moves to the woods in order to live a life of solitude but is embroiled in a fight for survival when a masked killer appears at her window. Original and compelling, Hush achieves a level of suspense that few recent horrors have managed.
5) The Craft
When a new girl arrives at school she is quickly recruited by a coven of witches. But as power struggles rear their ugly head, the battle for supremacy becomes more intense. The film had a recent reboot titled The Craft: Legacy but judging by the reviews, the original is the one to watch. The mid-90s classic stars Fairuza Balk in a career high performance as a power-drunk gothic schoolgirl who is driven to the brink of murder.
Comments
 0 comments
Want to join the conversation? Please or to comment on this article.