Succession: Four brilliant Jeremy Strong performances to watch after Kendall Roy, including The Big Short
Our 'number one boy' Kendall Roy dazzled and baffled TV audiences in equal measure throughout Succession's run, and this week's grand finale was no different.
The CEO-in-waiting, wannabe rapper and occasional enemy of the patriarchy was brought to life by Jeremy Strong's remarkable performance. Plenty has been said and written about Strong's method acting approach to portraying and, at times, embodying Kendall. But the self-proclaimed 'first born son' of Logan Roy (at least, the first after his elder brother), is not Strong's first glimmer of brilliance.
Here are five not-to-be-missed performances from Jeremy Strong.
The Big Short (2015)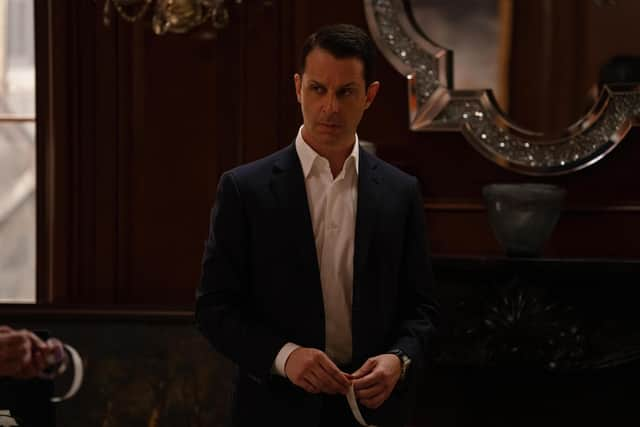 Strong stars in an ensemble alongside Ryan Gosling, Steve Carell, Brad Pitt and Christian Bale in Adam McKay's bawdy and sharp take down of the 2008 financial crash. Based on Michael Lewis' book of the same name, The Big Short's scathing humour and business technobabble mix – dialogue Strong's character, Vinny, has plenty of to chew on – was a nice precursor to his starring role in Succession. McKay was also an executive producer of the Roy family drama.
The Trial of the Chicago 7 (2020)
Strong plays anti-Vietnam War campaigner Jerry Rubin in this historical courtroom drama. Written by The West Wing and The Social Network's Aaron Sorkin, the script gives Strong and another ensemble of players (including Sacha Baron Cohen, Mark Rylance and Yahya Abdul-Mateen II) plenty to work with and as Rubin, founding member of the Youth International Party, Strong shines.
Molly's Game (2017)
Playing Jerry Rubin was not the first time Strong teamed up with Sorkin. In Molly's Game, Strong plays Dean Keith in a film depicting the meteoric rise and fall of entrepreneur Molly Bloom (Jessica Chastain) and her underground poker nights. Strong's on-screen businessman credentials are put to the test again here as Molly's boss early in the story.
Humboldt County (2008)
The first feature film appearance for Strong came as Peter in this coming-of-age comedy drama which debuted at SXSW. The film, which focuses on Strong's over-achieving med student lead, had a mixed critical reaction but the future-Kendall Roy star's skill at living inside his character is clear even in this earlier work.