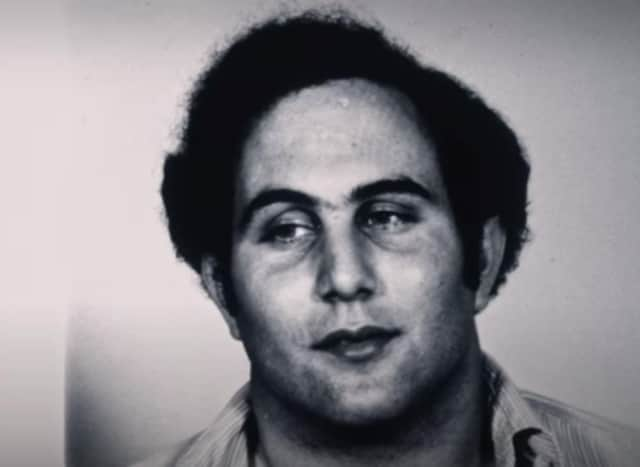 The four part docu-series delves deep into the gruesome case of American serial killer David Berkowitz, a man who brutally murdered six people in and around the state of New York City.
'Son of Sam' murder spree
One of America's most notorious criminals, Berkowitz, who hailed from Brooklyn, was involved in a year long man hunt across the Big Apple after brutally taking the lives of six people, and wounding several others, in a killing spree that lasted between July 1976 and July 1977.
The serial killer, who labelled himself as the 'Son of Sam' in letters that were left for the police at the scene of his crimes, was linked to Satanism and the occult, assertions that were fuelled by the bizarre wording in his notes he left behind, where he had also referred to himself as 'beelzebub', 'the chubby Behemoth' and 'the Duke of Death'.
Caught and convicted in August 1977, Berkowitz was sentenced to six life sentences and is currently serving his time within the Shawangunk Correctional Facility in his home state of New York.
Examining if Berkowitz worked alone
However, in Josh Zeman's new Netflix documentary, doubt has now been shed on whether Berkowitz's crimes were committed alone – something the killer has always denied – as the four part series examines the research, and archives of journalist Maury Terry. The journalist investigated Berkowitz's claims that he was part of a Satanic cult, working together with 'Satan' to 'bring chaos to the streets of New York City' and that he did not commit these crimes alone.
The serial killer latterly named two possible co-shooters in connection with the murders during an interview, citing neighbouring brothers Michael and John Carr were both involved in the killing spree, which led Terry to investigate these allegations meticulously.
Terry found that the first letter from the killer, sent to fellow journalist Jimmy Breslin, had mentioned the name 'John Wheaties' – which latterly turned out to be a nickname given to the aforementioned John Carr.
Why is John Carr linked with Son of Sam?
Even more bizarrely, the brother's Father – who neighbours claimed was an authoritarian that would lock his children up if they misbehaved – was named Sam, coinciding with Berkowitz's first letter which stated 'Papa Sam keeps me locked in the attic. He beats his family. And of course, I am the Son of Sam.'
Berkowitz, when examined by psychiatrists said of the crimes that 'Sam did it through me. He used me. He made me go out there and do it' adding 'I did it for him.'
Exploring these coincidences, the documentary follows Terry's investigations into the claims that Berkowitz did not commit the atrocities and that he in fact worked for the brothers as 'a look out' as part of a Satanic cult and, in turn, throws open the gates of curiosity in the Son of Sam murder cases.