Paramount Plus: How to watch Paramount Plus on TV, how much does it cost, best Paramount Plus series
Paramount + has become one of the fastest growing subscription services on the globe. Here is how to get Paramount + on your television, how much is costs and which shows you can watch on the platform.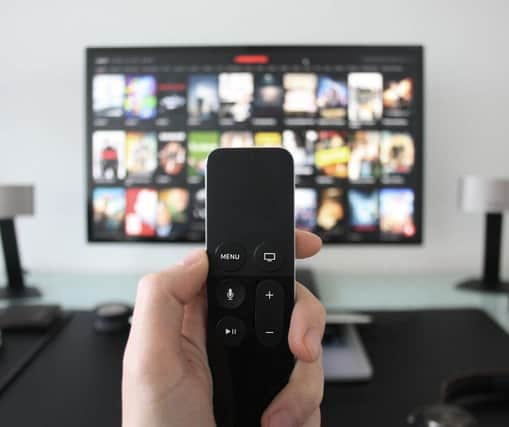 Originally launched in the US in March 2021, Paramount+ was a rebranded version of the previous Stateside subscription service CBS All Access which had found itself unable to break into one of the world's most competitive markets. However, when it comes to Paramount+ – it appears to have hit the mark with customers globally thanks to its endless list of bingeable content.
What shows are on Paramount Plus
The sheer volume of shows on Paramount Plus means you are likely to find something for the entire family – in total, the platform has over 30,000 series and shows available.
Most notably you are able to stream popular TV shows such as Why Women Kill, The Twilight Zone, Beavis and Butthead, South Park, Twin Peaks, Dexter and many more.
Best movies on Paramount Plus
There are over 2500 films on Paramount Plus, meaning there is something for almost everybody on the subscription service. The Oscar nominated Licorice Pizza is currently available on the streamer alongside classics like Gladiator, Saving Private Ryan and Top Gun.
However, perhaps most impressively, has a strong list of horror content with Halloween 2022 hit Smile available to stream alongside A Quiet Place, Rosemary's Baby and The Ring.
Where can I get Paramount Plus in the UK
The Paramount Plus app and service is can be found on Sky, Apple, Google, Roku, some Samsung platforms and is also a part of Amazon Prime Video.
How do I get Paramount Plus on Sky TV
Paramount Plus is available at no extra cost to existing Sky Q customer that have Sky Cinema included in their package.
To access Paramount Plus via Sky simply click the home button on your remote and scroll down to Apps. From apps, you should see an option to click on Paramount+. From here you have two options, with one being 'get Paramount+'. Click this option and you will be given two options.
If you already have Sky Cinema, then simply create an account and you will be able to access Paramount+ at no extra cost, while you can also sign up to a Paramount+ with Sky Cinema package here or you can sign up for Paramount+ on its own.
Sky's streaming service, NOW, also provides a Sky Cinema membership which is priced at £9.99 per month and includes access to Paramount+. To find out how to subscribe to NOW, please click here.
Is Paramount Plus free on Amazon Prime
The service is not free on Amazon Prime, however, it can be accessed through the Amazon Prime app. If you have a Amazon Prime account, simply search for Paramount Plus and sign up to the service from there. Prices are outlined below, plus details of how to obtain a seven day free trial.
How much is Paramount Plus
As outlined in the above section, Paramount Plus is available for a monthly rolling cost of £6.99 per month, though you can taking out a yearly subscription at a cost of £69.90. Paramount currently have a seven day free trial for those who want to see what all the fuss is about before committing.