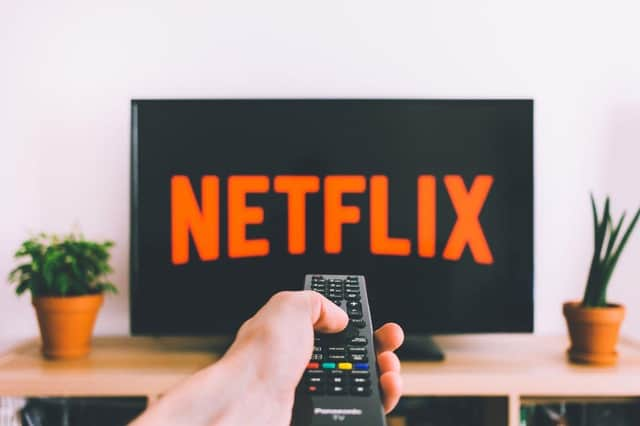 Sharing Netflix and other streaming services between friends and family is a common way to save some cash while continuing to access the latest entertainment content.
Many don't even realise that by doing so they are breaking the terms and conditions of the service they initially signed up to.
Until now streaming services have turned a blind eye to the practice, bit now it appears industry leaders Netflix will be the first to try and stop account sharing.
What's the position with Netflix currently?
At the moment, there are four different options for subscribing to Netflix, namely:
For £4.99 per month users can watch Netflix on one device at a time, with adverts, in standard definition.
If you pay £6.99 per month you can watch an ad-free Netflix on one device in standard definition.
A £10.99 per month standard subscription means being able to watch Netflix in HD on two devices at a time.
Finally, the £15.99 per month premium subscription means you can watch Netflic in Ultra HD on four devices at a time.
All of these options include five different accounts, each of which can be tailored to a household member – including locks on adult content for children.
Netflix's terms and conditions say that the (up to four) different devices should all be part of the same household – for instance dad watching Netflix in the kitchen, mum watching something else in the living room and two children watching different programmes in their bedrooms. According to Netflix's own site: "A Netflix account is for people who live together in a single household."
But in practice, many people share their Netflix account with family and friends, splitting the cost between them – something that the company have historically turned a blind eye to.
Why is this changing?
In short, it's all about money. For the first time in its hugely-successful existence, Netflix is seeing its numbers of subscribers drop in some parts of the world – including the UK.
One way to tackle this is to force – or encourage – people to stop the common practice of account sharing, with every household buying its own dedicated Netflix account.
How do we know that Netflix are doing this?
Netflix hs already started its account-sharing crackdown and it seems like its only a matter of time before measures arrive in the UK.
Testing on ways to stop people from saving cash has already started in Peru, Chile and Costa Rica.
The streaming giant has now announced that it will be rolled-out in the USA in March.
How does the crackdown work?
Essentially Netflix are trying to stop accounts being used in different locations and so are looking at its services being accessed from anywhere other than the 'primary' location.
Netflix's website says that it detects where an account is being used from by using "information such as IP addresses, device IDs, and account activity from devices signed into the Netflix account".
As part of the Costa Rican trial a new rule – which doesn't appear on the UK site – has been added, saying: "To ensure that your devices are associated with your primary location, connect to the Wi-Fi at your primary location, open the Netflix app or website, and watch something at least once every 31 days."
So, it seems that they are using your home Wifi to determine whether you are watching it or if somebody else – who you have shared the password with – is.
If Neflix thinks that you are using somebody else's password it will simply cut off the associated device.
Is there a way around the crackdown?
While it may change in the future, Netflix currently offers a device verification system for those for those who believe they were erroneously flagged – if, for instance, they are on holiday and using their account in a different location (which Netflix say is currently allowed).
This will email a verification code to the account holder which will need to be inputted within 15 minutes to allow Netflix to be used again.
While this would seem to be away to continue password sharing it could get irritating pretty quickly – particularly if you have to contact the promary account holder every time you want to watch Netflix to get the all-important four numbers. Netflix says that "device verification may be required periodically", so whenever you are not on your home WiFi network it may be required,
Is there any other option for people currently sharing accounts?
In Latin America Netflix are now offering the option to "add a home" to a Netflix account, essentially monitising what people used to do for free.
Each extra home costs $2.99 extra on the normal $20, so in the UK that would equate to £1.50-£2 for an addictional household – still significantly cheaper than having an entirely new account. The extra hassle of constantly having to verify may persuade people that this offers value for money.
What if you're on holiday?
You will still be able to use Netflix when you're away from home – it's just that you will need access to your email to get the verification code.