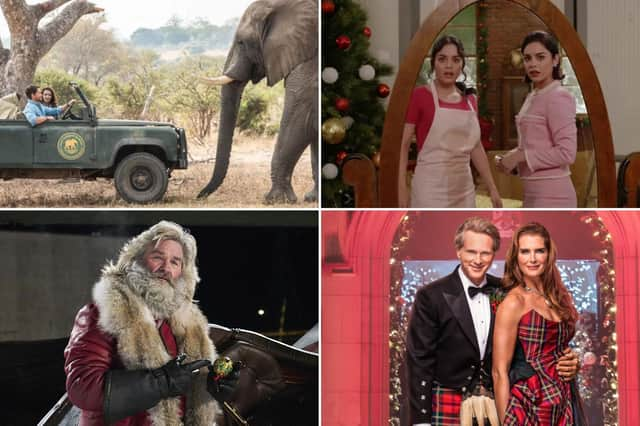 Netflix Christmas Cinematic Universe 2022: Here are 13 festive movies exclusive to the streaming giant - including Falling For Christmas
There's a whole series of classic Christmas films you might want to catch up on this December – from Gremlins to It's A Wonderful Life – but the world's biggest streaming service has a collection of original festive content that may have passed you by.
In recent years Netflix subscribers have been finding an array of original Christmas films added to their libraries, with many of them becoming some of the platform's most popular titles.
And, starting with 2017's Christmas Inheritance, many of the films exist in their own tinsel-covered 'Netflix Christmas Cinematic Universe', with eagle-eyed viewers spotting recurring stars, locations, themes amd characters – along with numerous other fun crossovers and 'Easter eggs'.
Is that character really watching one of the other Netflix Christmas films on television? Is the Belgravian royal family in The Princess Switch the same family that appear in A Christmas Prince? Is the Aldovian tree ornament in The Knight Before Christmas the same as the one that is a major plot point of A Christmas Prince? Does that even make sense without time travel? Exactly how many Vanessa Hudgens are there?
These are just a few of the questions that may – or may not – be answered by a festive binge-watch.
So, here are 13 (or 19 if you include sequels) films to enjoy this December – one for each of the 12 days of Christmas, and an extra for the big day.