My Mum, Your Dad: Don't call this 'Love Handles Island' – some of these people have read a book
A group of mature men and women gathered at a country house all know why they're there, but this only causes tension in the lush garden as they try to assert themselves.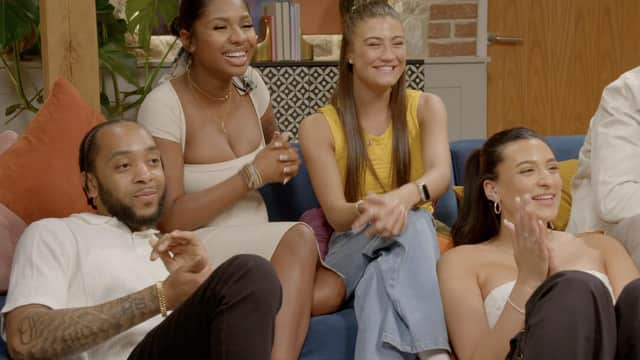 This is My Mum, Your Dad (ITV1), the new reality dating show for forty and fiftysomethings, but it is also the Conservative government of Theresa May as the prime minister hosts an urgent Brexit pow-wow in the grounds of Chequers for her agitated cabinet.
What else am I watching this week? Ah yes Wilderness (Prime Video), the latest blazing drama about adultery. Not much chance of a crossover with Leave vs Remain there … except the cheater looks like he's about to be shoved off a cliff and it's impossible not to make a comparison with Westminster treachery and May's apparatchik wailing: "I was chucked under a bus. My reputation was ruined."
Bloody Tories, they get everywhere. But let's leave Laura Kuenssberg: State of Chaos (BBC2) for now and concentrate on Davina McCall's latest outing as gushy, gossipy big sister to the nation. My Mum, Your Dad was dubbed "Love Handles Island" before it aired but that's unfair. It is not a peacock parade. The quest is genuine - no one is here for the ulterior motive of a gig as a TV presenter. The participants are real and so are the tears. These people have probably read a book or two.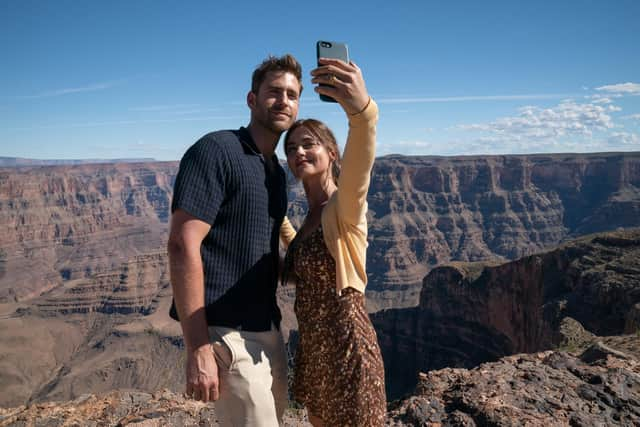 It starts with eight, all of them nervous, out of practice and needing tips from their twentysomething kids who, they think, merely escorted them to the country house but are in fact holed up in a bunker watching everything on a bank of screens.
Monique was dumped by text. Sharon admits: "I've been cheated on all my life." Clayton, having eaten dinner on his own for eight years, would seriously dispute that "One is Fun". Natalie describes herself as "very single". And Roger is a widower, 37 years with the love of his life until she died of cancer.
The bumbling and stumbling is endearing, though not for Roger's daughter Jess as she watches him get to know Caroline, a bubbly Glaswegian. "He's on a date and he's talking about my dog," Jess groans, though all the kids are great - funny and perceptive as they absolutely root for their parents. Roger admits he cleans the mutt's gnashers with his own toothbrush. Cringe! But then he tells the story of his wife and soon everyone is crying.
Gradually more lovelorn hopefuls are added, which doesn't go down well with some viewers. They like the show because it's sweet, civil, almost courtly and worry about a descent into Love Island-style bitchiness and conniving. But we're not going to be given happy endings for free. There will have to be some unrequitedness, maybe a semi-tragic misunderstanding. The course of true love etc. Especially on ITV.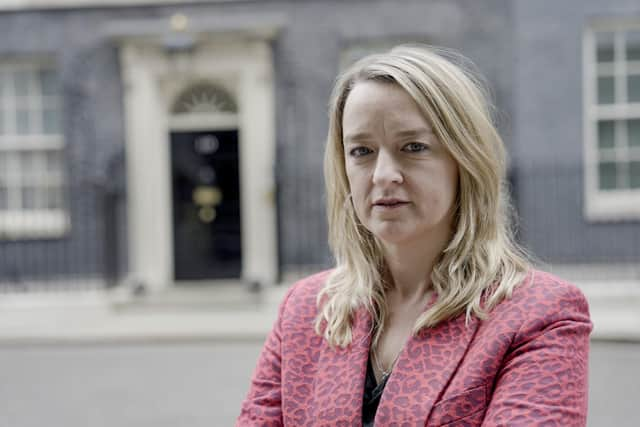 Wilderness cries out for one of those ginormous televisions that I don't own and my editor is unlikely to let me put through on expenses. It's got the endless skies of Arizona. It's got a power-blue, soft-top Ford Mustang, classic wheels for the dream road trip. And it's got Jenna Coleman, looking like the kind of woman you'd want to marry and do your utmost to keep. She's never going to end up on a show like My Mum, Your Dad. And yet …
Liv and Will Taylor - Coleman and Oliver Jackson-Cohen - seem the perfect newlyweds with the perfect life, having relocated to New York and a groovy loft apartment, and while he goes off and does his big, important and - unless I wasn't paying attention - unspecified job, she stays home to - yes - write her debut novel.
Don't snigger. Your disbelief may required to be suspended some more after she finds out he's been shagging someone else, turfs him out on Christmas Eve, has a fight with the tree, burns his suits on the roof of their building … and then when he posts tickets for that dream road trip under the door, takes him back.
The discovery of further gruesome details about the affair leads us to the Grand Canyon. This is a nice, lonely spot for revenge but then laying a trail for wolves right to the tent while he sleeps would be satisfying, too. Or how about sabotaging the white-water rafting so he drowns?
The first episode ends with Coleman's character in a cemetery, standing over a grave. "We're voyeurs," she says in the voiceover. "We want the blood and the dead girls on slabs and a look inside the mind of the sick f*** who did it. I guess in this case that sick f*** is me." Wilderness is glossy, pulpy, silly and quite addictive. Yes, we're voyeurs.
Back, then, to Chequers, with the long lenses trained on the figures gathered round the outdoor tables, Kuenssberg among the press pack and the journos taking bets on who'd be first to storm out. This was 2018 when David Davies, the Brexit secretary, seemingly managed to evade the cameras. No opportunity, then, for reality queen Davina to jam a foot under the wheels of his trolley-bag and cluck: "Shall we have a look at your best bits?"
What, you think I'm trivialising politics? Surely the Tories did that during the seven years covered by this three-part documentary. "Norm-busting and convention-defying" Kuenssberg calls them. Bizarre behaviour for a party that "likes to believe it's born to rule". For most of this period she was the BBC's political editor, so opens her contacts book to seek opinion of May and whether she had any best bits. A good PM, according to one voice. Another reckons she was "dealt an impossible hand and played it badly". The unsisterly Nadine Dorries concludes: "Utterly catastrophic, a disaster."
But Dorries is utterly ungaggable. Of greater interest are the Downing Street staffers and civil servants Kuenssberg has persuaded to go on record for the first time. Others provide humanising context, ex-minister Justine Greening admitting the convulsion over Brexit caused her to have a personality change. "I lost most of my hair," confesses former chief whip Julian Smith.
Philip Rycroft may not have had much hair before joining the Department for Exiting the European Union, but regarding Brexit strategy he laughs: "There was no plan!" No one comes out of the farrago with any credit. Not Nigel Farrago - sorry, Farage - or Michael Gove ("deceitful") or Boris Johnson ("incredibly hypocritical"). The latter, inevitably, will be the subject of the second programme.
Gavin Barwell was May's chief of staff at the end for the woman who couldn't get Brexit done. He's close to tears as he recalls: "One backbencher said: 'The knife is being warmed up, and it will be plunged in the front.'"
"Poisonous … ugly … wild … all-out war … unsafe." None of the contributors struggle for descriptions of the Brexit fallout. "The end of normal," offers William Hague with a slightly mad cackle. One of Barwell's immediate predecessors was Fiona Hill. In what newspapers wryly call "happier times", I shared an office with her. She says: "One word would sum up the atmosphere: cold and grim. Er, I don't know if you were counting but that's two words!"
Comments
Want to join the conversation? Please or to comment on this article.