Missing Succession? Here are 5 films and television shows to watch if the Roy family have left a hole in your viewing
Millions of viewers this week bid a final farewell to the Roy family - as the finale of Succession brought the saga to a brutal but satisfying end.
If you're missing your weekly fix of power games, moral bankcrupcy, family fallouts and ostentatious shows of wealth – here's what you should be watching next.
Peep Show (Netflix)
Succession creator Jesse Armstrong previously enjoyed a hit with this groundbreaking sitcom that saw the world through the eyes (and thoughts) of protagonists Mark and Jez – played by David Mitchell and Robert Webb. The story of two disfunctional London flatmates may seem far removed from the billionares of Succession, but the utter solipsism of the self-styled 'El Dude Brothers' suggests shared DNA with the Roy clan.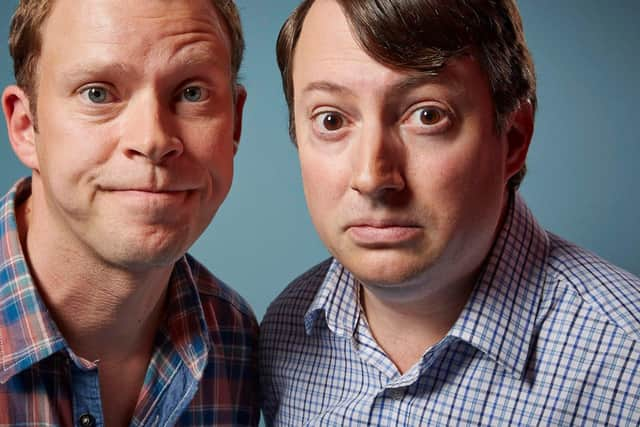 Network (Freevee)
This 1976 American satire is one of the all-time greats when it comes to portraying the world of television on the big screen. Directed by Sidney Lumet and starring Faye Dunaway, William Holden, Peter Finch and Robert Duvall, it tells the story of a fictional television network's struggle with poor ratings. Think Waystar Royco's ATN before the internet age.
Wag The Dog (Rent from £3.49)
Barry Levinson's underrated political satire seems oddly prescient more than 25 years on from its 1997 release. Starring the dream duo of Dustin Hoffman and Robert De Niro, the plot concerns a spin doctor and a Hollywood producer who invent a war in Albania as a distraction from a sex scandal involving the American President – exactly the kind of scheme Jeryd Mencken would dream up.
The Newsroom (Prime Video)
A typically talky series from West Wing creator Aaron Sorkin, The Newsroom's 25 episodes see Jeff Daniels' anchorman Will McAvoy lead a team of journalists and production staff to create a new news programme. Set against a backdrop of real-life current affairs, episodes cover a range of hot button topics, from citizen journalism to fake news.
The Wolf of Wall Street (Prime Video)
When it comes to showing the corrupting power of cold hard cash, it's hard to beat Martin Scorsese's black comedy. Leonardo DiCaprio has never been better as stockbroker Jordan Belfort, who finally comes a cropper following a dizzying amount of corruption and fraud on Wall Street. It's not difficult to imagine the fabulously venal Belfort hanging out with any number of Succession character.
Comments
 0 comments
Want to join the conversation? Please or to comment on this article.