Mark Millar Films: Here are 5 must-watch movies based on comic books by the Scottish writer - including Logan and Kick-Ass
The Scottish writer and producer's new Netflix series looks like being another hit – joining his big screen successes.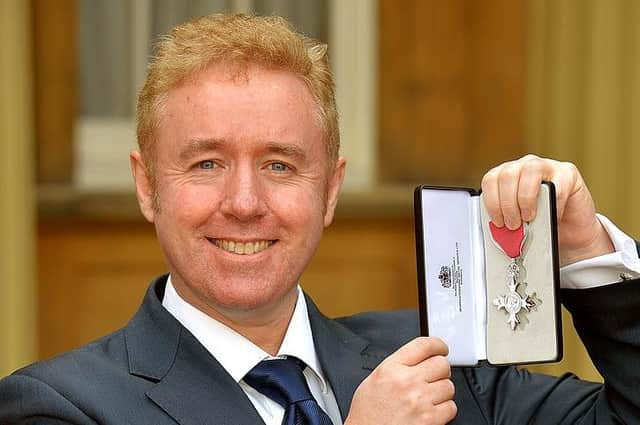 Perhaps not as well known as he deserves to be, Mark Millar is one of the biggest names in comics – the brains behind era-defining titles such as 'Superman: Red Son', 'Jupiter's Legacy', 'Marvel Knights Spider-Man', 'Huck', 'Marvel 1985', and 'The Ultimates'.
His most recent television project is 'The Chosen One', a six part Netflix series based on his 'American Jesus' books which has been acclaimed by critics and viewers alike.
Millar is also no stranger to Hollywood blockbusters. Here are five of the films he wrote or inspired, and where you can stream them.
Wanted (Apple TV)
The first major film based on Millar's work, Wanted is a (very) loose adaptation of the comic book series of the same name. Starring Angelina Jolie, Scotland's James McAvoy and Morgan Freeman, it sees a bored office worker discover that his father is an assassin and decide to join the family business.
Captain America: Civil War (Disney+)
One of the most loved entries in the labyrinthine Marvel Cinematic Universe, the third Captain America film borrows significant plotlines from Millar's 2006 comic 'Civil War'. The war in question is between the once united Avengers, who split into two factions – one led by Cap himself and the other by Tony 'Iron Man' Stark.
Kick-Ass (BBC iPlayer)
Telling the story of an ordinary teenager (Aaron Johnson) who sets out to become a real-life superhero, Kick-Ass was adapted from Millar's comic book by Matthew Vaughn and (wife of Jonathan Ross) Jane Goldman. It features a scene-stealing performance by Chloë Grace Moretz as the 11-year-old vigilante Hit-Girl.
Kingsman: The Secret Service (Disney+)
Destined to become a trilogy based on the books of the same name, the original Kingsman film remains the best of the bunch and is another Vaughn/Goldman project. Spectacularly violent, it stars Colin Forth as a suave spy who introduces a young recruit (played by Taron Egerton) to the ways of the titular secret organisation.
Logan (Disney+)
Based on Millar's 'Old Man Logan', this classy X-Men spinoff sees Hugh Jackman's elderly Wolverine team up with Patrick Stewart's sickly Charles Xavier to protect a powerful young mutant called Laura. A critical and box office hit, it has an impressive 94 per cent rating on review aggregator Rotten Tomatoes.
Comments
 0 comments
Want to join the conversation? Please or to comment on this article.