Line of Duty season 6: trailer, release date and cast of BBC police drama series starring Martin Compston
Alongside Vicky McClure and Adrian Dunbar, the next season will star Scotland's Kelly Macdonald in a new role
The new series of Line of Duty is edging closer, as a trailer for season six has been released.
Martin Compston will be joined by fellow Scottish actor Kelly Macdonald in the new season of Line of Duty, with the hit TV show's return edging closer.
A dramatic finale to season five left fans of the police drama with more questions than answers - who is H, and is Ted Hastings innocent?
With so many plot twists and theories circling, will DS Steve Arnott (Martin Compston) and DI Kate Fleming (Vicky McClure) finally root out the bent coppers?
Here's all you need to know ahead of season six.
When will season 6 be aired?
Season six of Line of Duty will air on 21 March 2021, the BBC has confirmed.
The last three seasons have aired from the end of March through April and into May, with each of the six episodes released a week apart.
Filming began in 2020 but was briefly paused due to the coronavirus pandemic, though it started up again in September and concluded in late November.
Which cast members are returning?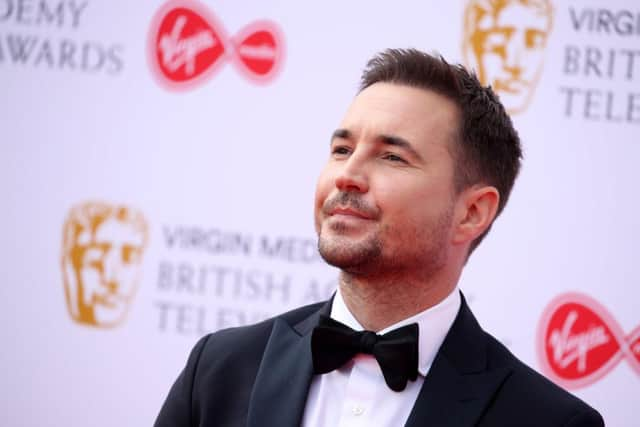 Regular fans of Jed Mercurio's hit show can expect the usual suspects from AC-12 - anti corruption unit 12 - to return for a sixth season.
Greenock-born actor Martin Compston will return as detective sergeant Steve Arnott and Nottingham's Vicky McClure will continue as detective inspector Kate Fleming.
The duo's boss in the series, Ted Hastings, played by Northern Ireland actor Adrian Dunbar, will also return, having cleared his name at the end of season five.
Are there any new members to the cast?
The AC-12 trio has always come up against opposition and this season will be no different, with Glasgow's Kelly Macdonald joining as detective chief inspector Joanne Davidson.
Macdonald, whose previous work includes Trainspotting, The Victim and Harry Potter and the Deathly Hallows, has received high praise for her contributions.
Her character will be the senior investigating officer of an unsolved murder and Mercurio recently described her as "the most enigmatic adversary AC-12 has ever faced".
Fans were given a sneak peek of Macdonald in action when Mercurio posted a picture of her sitting across from the AC-12 team in the interrogation room.
How many episodes will there be?
The last four seasons have all had six episodes so it would seem likely there would be six episodes in season six as well, though it is yet to be confirmed.
Season one, which aired in 2012, only had five episodes.
Speaking on BBC Breakfast, McClure refused to be drawn on the identity of H.
Co-presenter Dan Walker asked: "I expect you to fob me off when I ask this as per usual but do we get any nearer to finding H?"
McClure responded: "I think the connection has gone."
She added: "I'm not saying anything."
Will there be a season 7?
Line of Duty has steadily grown in popularity over the years, from an average 3.48 million viewers in season one to 12.85 million in season five.
It was the second most watched show on BBC iPlayer in 2019.
"At the moment there is a great appetite among all of us involved in the programme to do more," show creator Mercurio said in an interview with Radio Times
"What we don't know is whether there will come a point where we kind of lose that enthusiasm to keep going back."