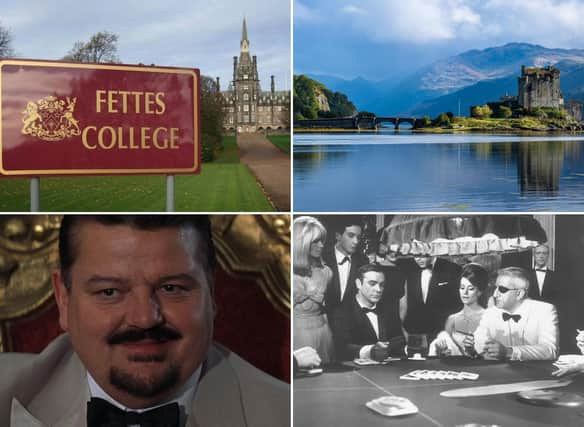 James Bond and Scotland: Here are 10 links the world's most famous spy has with Scotland - including 007's former school and his father's background
To date, James Bond has been played by four English actors, one Irish actor, one Australian actor and just a single solitary Scottish actor – but parts of 007's heritage will be forever Scottish.
Published 4th Oct 2022, 15:36 BST
Updated 4th Oct 2022, 15:56 BST
It's been 60 years since the world premiere of Dr No launched one of the biggest ever film franchises in cinema history on October 5, 1962.
In the six decades since there have been 27 films, with seven actors playing the iconic lead role – Sean Connery, David Niven, George Lazenby, Roger Moore, Timothy Dalton, Pierce Brosnan and Daniel Craig.
And Bond is back in the headlines since Daniel Craig announced that 'No Time To Die' would be his last James Bond film, with feverish speculation about his successor.
Bond has had a number of different hair and eye colours, personalities, heights and body shapes – while members of his team including Q, M and Moneypenny have been played by a variety of actors.
But one constant has been Bond's links with Scotland, which have expanded since creator Ian Fleming first put pen to paper.
Here are 10 ways that Scotland can claim a share of the world's most famous spy.