Jake Lockley: Who is Marvel's Jake Lockley in Moon Knight and who are the Moon Knight personalities?
Warning: spoilers below for the first season of Marvel's Moon Knight.
The action-packed fight during Moon Knight episode three hinted at another personality to join Marvel's Moon Knight crew. With his entrance bringing a flurry of violence and bloodshed, when we finally come face to face with the mysterious third alter ago, it's sure to set off fireworks.
Clues have been laid throughout the latter half of the season that Marc and Steven are not alone in their body – and perhaps Jake Lockley is responsible for more than just the deaths of the Egyptian followers of Harrow. This hints were confirmed by yet another role played by Oscar Isaac, this time speaking Spanish.
Here's all you need to know about Jake Lockley, the mystery man trapped in an imaginary sarcophagus.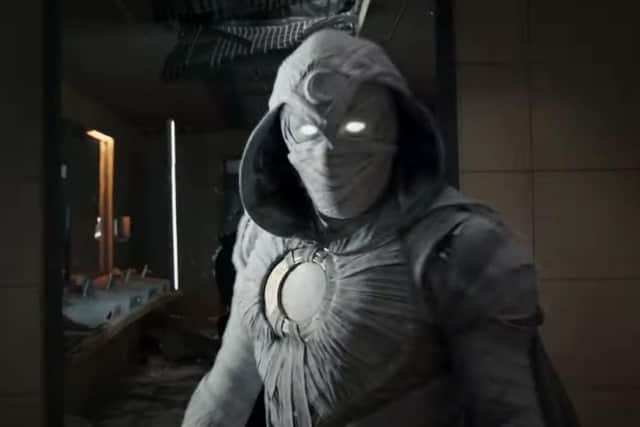 Who are Moon Knight's personalities?
Marc Spector is deemed to be the main personality, with two alter egos, Steven Grant and Jake Lockley. He also goes by the name Moon Knight, but this is more of a secret identity than another alter.
Marc is a mercenary, who has made some sort of deal with the Moon god Khoshu, pledging himself in servitude for a period of time to prevent Khonshu from claiming the woman he loves as his Avatar.
Steven Grant is a quiet, shy gift shop attendant in the TV show of Moon Knight, who is the central focus of the first two episodes. He struggles with the knowledge that there is another personality in his body who is capable of extreme violence and even murder.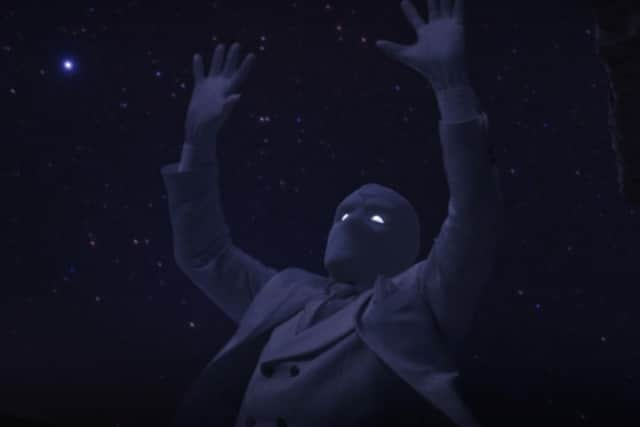 Who is Jake Lockley in Moon Knight?
Jake Lockley is the third personality of Moon Knight that we see in the Disney Plus show, teased in the third episode which aired on April 13th and confirmed in the season finale on May 4th.
Even before it was confirmed that Lockley is this third personality, fans suspected that this could be the reveal of the more violent alter ego that Marc Spector has. Where Steven is averse to violence and Marc is used to it, Jake is by far the most violent, if we go by the comics.
Lockley is a cab driver in the comics, but often displays violent tendencies that outweigh the other two alters. In episode three, we see both Steven and Marc taken aback by the sudden display of violence that neither of them takes responsibility for.
In Episode Four, there are further clues to Jake's presence, as Marc and Steven spot a sarcophagus like the one Steven was found in is shaking violently as they are journeying through an imagined hospital at the end of the episode. If these cases are used to contain personalities, perhaps this one houses Jake Lockley.
Episode Five didn't offer any more clues about Jake, but we did see how Steven was created as a response to Marc's trauma. Episode Six then saw Steven and Marc accept one another and win their freedom from Khonshu – but Jake is shown to still serve the Moon God, acting as his Avatar and shooting Harrow in the post-credits scene of the show.
Comments
 0 comments
Want to join the conversation? Please or to comment on this article.