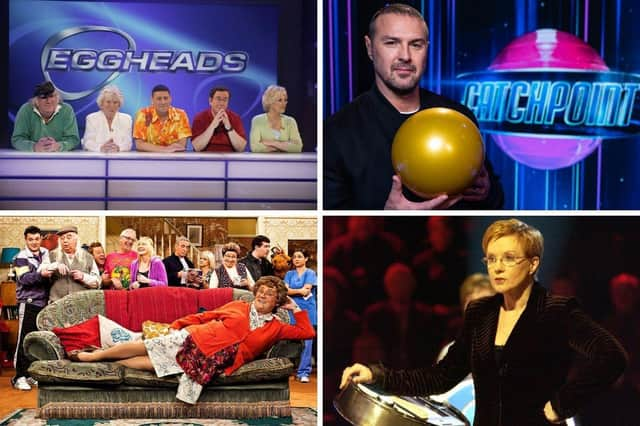 Here are 11 television shows you didn't know were filmed in Scotland - from Mrs Brown's Boys to The Weakest Link
There's no doubt about where programmes like Still Game, Outlander and River City are filmed – but some shows don't exactly advertise the fact that they are filmed north of the border.
The STV and BBC buildings in Glasgow's Pacific Quay are home to a host of well-known shows that have been watched by millions.
But the majority of their audience may be unaware of the Scottish location of the series shot in anonymous studios.
Sitcoms and quiz shows are a particular favourites with producers to film in Glasgow, with some examples regularly topping the ratings.
Here are 11 shows that you might not know were filmed in Scotland.