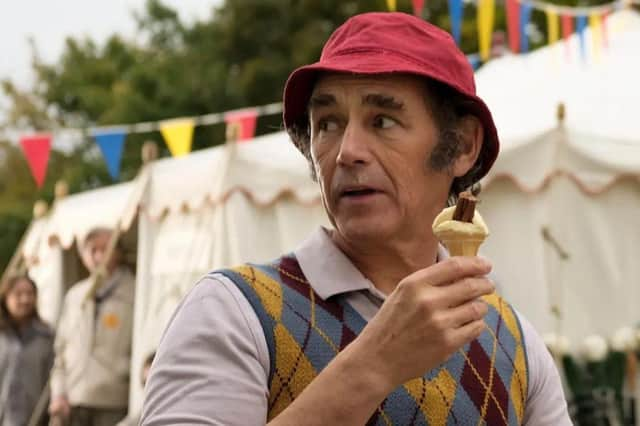 When it comes to movies, golf may lag behind the likes of boxing and baseball for cinematic appeal but there are still plenty of films set on the fairway.
From classic underdog tales to comedy classics, here are five golfing films worth seeking out – and the streaming platforms you can tee them up on.
Tommy's Honour (Mubi)
This historical drama about pioneering Scottish father-and-son golf champions Old Tom Morris and Young Tom Morris opened the 2016 Edinburgh International Film Festival. Directed by Jason 'son of Sean' Connery, it won Best Feature Film at the 2016 British Academy Scotland Awards and stars critically-acclaimed Scottish actors Peter Mullan and Jack Lowden.
Caddyshack (Rent from £3.49)
A much-loved comedy classic, Caddyshack combines the talents of Chevy Chase, Rodney Dangerfield, Bill Murray and director Harold Ramis to great effect. The main plot sees a lowly caddie try to win a scholarship from a snobby judge, but Murray steals the show as a greenkeeper trying to get rid of a seriously smart gopher. Avoid the ill-judged sequel like a treble bogey.
Happy Gilmore (Prime Video)
Even those who find star Adam Sandler a less-than-engaging screen presence should find plenty to enjoy this 1996 sports comedy. Sandler plays the eponymous character, a failed ice hockey player who discovers a talent for golf and becomes popular with fans on the professional tour due to his enormous drives and complete lack of etiquette.
Tin Cup (Rent from £3.49)
The first film to star Kevin Costner after box office disaster Waterworld, Tin Cup saw the actor return to profitability. The Oscar-winner play an over the hill golfing prodigy inspired to qualify for the U.S. Open due to a personal grudge. The film features a particular scene that may cause club golfers anxiety dreams.
The Phantom of the Open (Now TV Cinema)
Acting heavyweight Mark Rylance adds some serious class to this heart-warming true story of Maurice Flitcroft, who gained entry to the 1976 British Open Golf Championship qualification round despite having never played a full round before.