From Neds to behind the scenes on Batgirl and now busking in Dundee for BBC's Dog Days, Conor McCarron loves learning on the job
From Neds to behind the scenes on Batgirl and now busking, McCarron loves learning on the job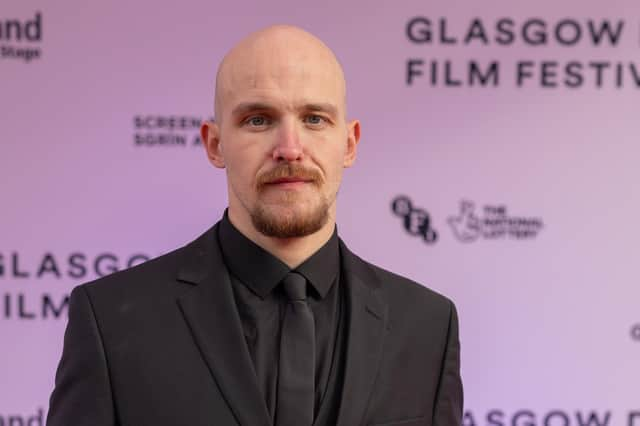 It's not often you get homelessness or Dundee in the spotlight but both are central to new BBC six part TV series Dog Days, which premiered at the Glasgow Film Festival this month and is showing on BBC iPlayer [possibly Friday 7th April] & BBC Scotland later in the year, and sees Conor McCarron playing Zoso, a busker living rough and battling to get turn his life around and re-establish contact with his daughter.
McCarron, who grew up in Pollok in Glasgow, is a familiar face from Peter Mullan's 2010 film Neds, which saw him win Best Actor at Spain's San Sebastian film festival at 17, then spend time at Scottish Youth Theatre and go on to appear in the feature films Catch Me Daddy, Calibre and Connect and shorts such as last year's Life of Riley.
Dog Days is written and directed by James Price (Skint), and alongside 29-year-old McCarron features Lois Chimimba (Vigil), Brian McCardie (Time, Line of Duty) Bian McCardie and emerging talent Shannon Allan and Billy Howe. Made with £80,000 accessed through Screen Scotland's Film Development and Production fund by Channel X Hopscotch Ltd, it is another example of BBC Scotland supporting emerging drama talent on and off screen as part of its digital first content like 2021's Float.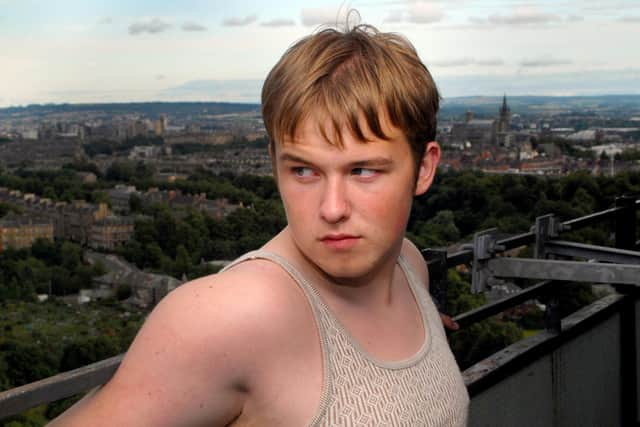 It's exciting to see the audience reaction. Emotions are up and down throughout this film and you can take away the hard-hitting messages it has in it, or just enjoy the lighter sides, but that's for the audience.
IT'S WRITTEN AND DIRECTED BY JAMES PRICE, HAVE YOU WORKED WITH HIM BEFORE?
Yes. We met on his short, Boys Night, and we like the same style of movies and TV… True Romance and In Bruges, kind of dark shade movies. He was showing me old Miami Vice stuff and I was showing him things he'd never seen so there was a really good collaborative mindset. Dog Days is a project we've had in the bag for a while. We made an episode of it as a pilot, filmed in Glasgow two years ago, so we knew we had a great story then it became six parts and the BBC suggested taking it out of Glasgow.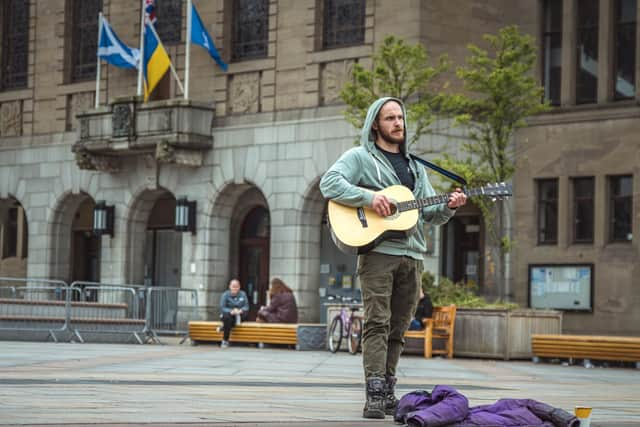 HAD YOU FILMED IN DUNDEE BEFORE?
No, that's the first time I've ever been to Dundee so it was good fun to be filming there. I really liked it. It has its own character and the people were all great, funny and fascinating.
YOUR CO-STARS SHANNON ALLAN AND BILLY HOWE ARE LOCAL.
Yes so Dundonian accents which you don't hear often. It was Shannon's first time acting and it was really good to watch her.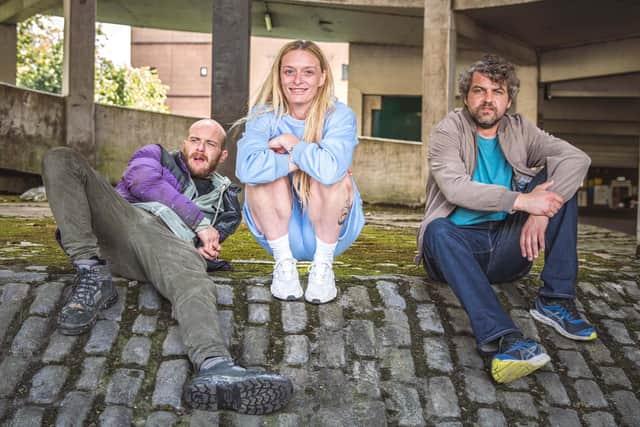 IS THIS YOUR FIRST LEAD SINCE NEDS OR HAVE YOU DONE LOADS IN BETWEEN?
I've done Catch Me Daddy and various short films but I think this is the first where I'm the main focus.
WHAT CAN YOU TELL US ABOUT THE MAIN CHARACTER OF ZOSO?
I liked his character - at this point of his story anyway. I imagine at some point he's let his previous life get the better of him and not been the best person he could be, so it's nice to see somebody trying to be a different person, especially for a child's sake.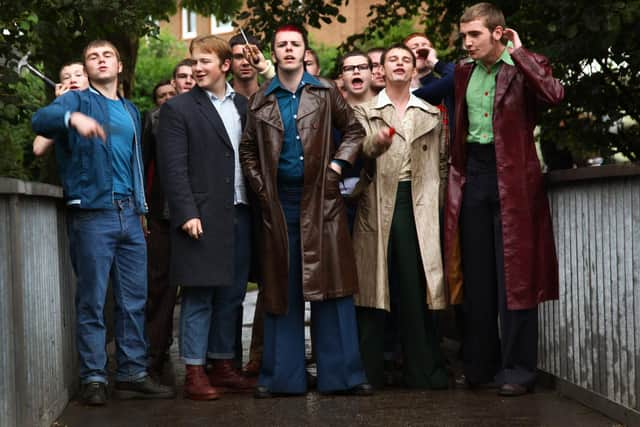 THERE IS VIOLENCE IN DOG DAYS, AS WELL AS LIGHTER MOMENTS…
Yes, it's skirted around and Zoso has one of those moments where he's potentially throwing everything away and squandering opportunities. He's got a music career and is getting a flat and makes a choice. There's a fine balance in Dog Days. There are nice, happy comedic wee moments too, but when it's gruesome it's gruesome.
HOW DID YOU GET INTO ACTING?
With Neds. That was the first thing I ever did, just because there was an open audition and since then I've just learned what I could on the job. I went along to the audition because as a teenager I was quite outgoing and silly and played characters, and was crazy for movies. I watched anything from Leon to Lord of the Rings, to Snow White. Then when I was older I started enjoying stuff like Akira Kurosawa and Seven Samurai.
Somebody suggested the Neds audition to my mother and father. I wasn't going to go, but I woke up and thought, bugger it I'll go, and that was it. Next thing I was playing John. And then I studied at Scottish Youth Theatre, after Peter Mullan suggested it.
WHAT WAS IT LIKE WORKING WITH PETER MULLAN?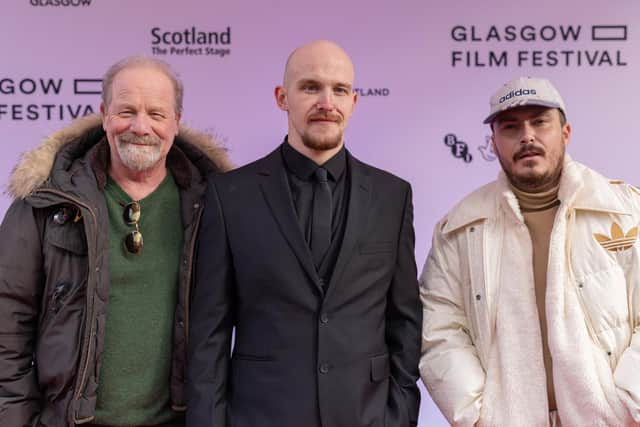 Peter's a gem. He's easy going, grounded and also very passionate about his art. He's a really nice guy and especially in this industry, that's something.
YOU WON BEST ACTOR AT SAN SEBASTIAN FILM FESTIVAL, WHAT WAS THAT LIKE?
I was very young 16 or 17. It was surreal and I didn't really know what was happening. It was from nothing to a lot of excitement and moving about and I didn't realise how big a deal it was to win a Silver Shell.
DID IT GIVE YOU CONFIDENCE?
Yes, it certainly does kick some doubts to the kerb. People are telling you that you can do this and you're good at certain aspects so keep at it, pursue it, keep learning and progress.
WHAT WOULD YOU SAY THE THEMES OF DOG DAYS ARE?
Betterment, being a better person, not only for you but the people that your life can also affect, like your child or children, and loyalty, determination.
YOU PLAY A BUSKER IN THE SERIES, HAVE YOU EVER BUSKED AND WHAT WAS IT LIKE BUSKING DURING FILMING IN DUNDEE?
I've never busked but I was in a band for a while. Busking in Dundee was fun. We were getting a bit of eyeballs from the locals and had a couple coming up and saying that was their pitching spot, but they were very understanding.
A couple of gentlemen that walked past and threw some money in the cup and didn't notice the camera so we had to run up after them and say thanks very much but take it back.
YOU WORKED WITH YOUR REAL-LIFE TWO YEAR OLD DAUGHTER IN DOG DAYS WOULD YOU ADVISE HER TO GROW UP TO DO ACTING?
If it was an interest she'd like to pursue I'd encourage her but I'd also tell her to get something else too because it's not exactly the most reliable job.
HAVE YOU HAD TO DO OTHER JOBS AS WELL OR DOES IT KEEP YOU IN WORK?
I'm not kept in work by acting as much as I'd like. I've had lots of jobs - working on movie sets, being a stagehand on TV sets, removals. Being a provider and carer for my child, I don't have the privilege of sitting in between acting jobs, but I wouldn't change that. I've had many jobs to keep the pockets lined, but if I could do acting full time, that would be ideal.
WHAT WORK HAVE YOU BEEN DOING SINCE YOU FINISHED FILMING THIS?
I was working on Black Mirror, doing an episode in Scotland - they're doing a few episodes all over Europe and since I came back from Dundee I've been doing removals jobs.
WHAT'S THE BEST THING YOU'VE HAD FROM A REMOVAL THAT SOMEONE'S SAID JUST HAVE THAT?
An old World War One helmet, but otherwise a lot of washing machines and tumble dryers and couches.
DOES DOING OTHER JOBS FEED INTO WHAT YOU'RE DOING WHEN YOU'RE ACTING?
It helps, especially working on other sets, because you're meeting new people and taking everything in. I was working on Batgirl and that was great because you're massive budgets. Obviously Batgirl hasn't come to anything, which was a shame. I was working on set decoration and got to spray my initials all over the walls in Union Street so I was gutted. There's a lot of stuff being made in Glasgow nowadays and it's good it's getting a bit of attention.
WHAT KIND OF CHARACTERS DO YOU LIKE PLAYING?
I like crazy characters and physically moving, so the idea of being slapped up in a strange costume and playing with the character is appealing but it's British cinema and TV I've worked on so I've never done that. It's usually playing somebody on benefits trying to get something good about themselves going
IS THIS A TURNING POINT FOR YOU, A SIX PART BBC SERIES?
Hopefully. We'll certainly see. I just want to be constantly in work, acting.
Conor McCarron stars in Dog Days which will debut on BBC iPlayer on Friday 7 April and a BBC Scotland TX (TV) will follow later in the year.