Film reviews: The Roads Not Taken | The Painted Bird | Max Richter's Sleep | Real
Sally Potter struggles to find the right path for The Roads Not Taken, while Václav Marhoul's three-hour epic The Painted Bird affirms the resilience of the human spirit in the midst of unimaginable suffering during the Holocaust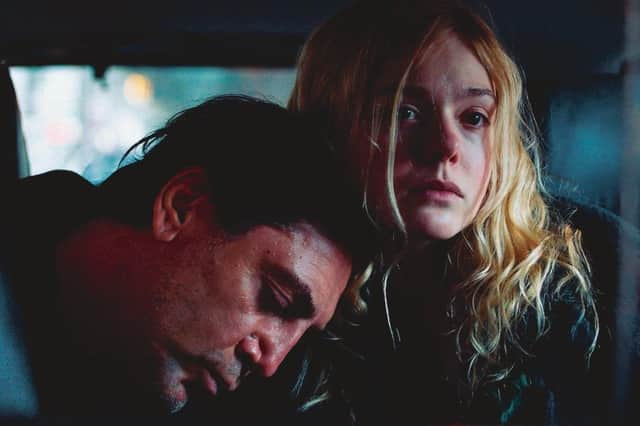 The Roads Not Taken (15) **
The Painted Bird (18) ****
Max Richter's Sleep (PG) ***
Lost in the confusing fog of early onset dementia, a writer (Javier Bardem) is tortured by the choices he's made. That's the basic premise for The Roads Not Taken, the new film from Orlando director Sally Potter. Unfortunately the film's theme-explicating title proves somewhat ironic given her rather hackneyed approach to a potentially interesting film about regret, memory, grief and artistic sacrifice. In the manner of The Diving Bell and the Butterfly (or numerous horror movies built around characters in comas or trapped by physical or mental ailments), Potter cuts together present-day scenes of Bardem's impaired character, Leo, with flashbacks to more vibrant times in his life in order to patch together a fuller picture of the tragic-seeming decline of a man whose dedication to pursuing a writer's life now haunts his waking hours.
Whether these flashbacks – built around his life with his first wife (played by Salma Hayek) and a later attempt to finish a novel in the splendid isolation of a Greek Island – are reliable memories or the product of his tortured imagination remains ambiguous. As Leo's twenty-something daughter (Elle Fanning) is forced to bail on her own high-pressure job for a day in order to take him to various mundane appointments, his incomprehensible mutterings correlate with the moments playing out in his head, giving us some sense of the waking nightmare that now constitutes his lived existence. But a real-life encounter with his daughter's mother (played by Laura Linney), combined with the squalor of his tiny New York apartment, paint a more desperate picture of a mediocre talent who was perhaps never up to the task of fulfilling his romanticised notions of being a serious novelist.
All of which suggests a film rich in character detail and complexity – and yet the way it comes together on screen just seems banal and obvious. Potter has been candid in interviews about her own creative struggle to impose some kind of workable narrative on a film that grew too unwieldy as she wrestled with its philosophical implications (an entire strand starring Chris Rock apparently ended up on the cutting room floor). Alas, what she presents us with instead is yet another story of an egocentric male artist tortured by his belated realisation that familial and personal relationships are more important than the pursuit of artistic glory. Talk about roads not taken.
The debate around what constitutes an essential big screen experience – intensified in recent months for obvious reasons – tends to favour spectacle over human drama. And yet there's something to be said for submitting to the rigours of an intensely realised example of the latter in a cinema. Czech filmmaker Václav Marhoul's three-hour black-and-white Second World War opus The Painted Bird is just such a film. Though undoubtedly a tough watch from the off, its dramatisation of the Holocaust from the perspective of a young Jewish boy (Petr Kotlár) stumbling Odysseus-like across Eastern Europe creates a spell-binding effect. Encountering monster after monster, the kid ages before our eyes as he flees persecution (literally – the film was shot over several years), but the cumulative effect of the relentless savagery to which he's subjected functions as a hardcore affirmation of the resilience of the human spirit rather than a series of empty provocations. Harvey Keitel and Stellan Skarsgård co-star.
Describing a film as soporific would normally be an insult, but the heavy-lidded feeling that comes while watching Max Richter's Sleep seems more like a testament to the power of the work it's exploring than a negative comment on filmmaking at hand. Indeed, in making a documentary about the titular British-based composer's landmark eight-hour ambient album, Sleep, filmmaker Natalie Johns seems to be actively courting the dreamy reverie of the music itself by including large chunks of a live performance in which Richter played it to a sold-out Los Angeles crowd all assigned their own individual cots. She intercuts this with shots of Richter at home with his wife and young family, serving up biographical and creative insights into his life and work, albeit without probing too deeply into either. Meandering interviews with a couple of audience members as they reflect on how the experience has changed them don't really illuminate anything either, but film's overall effect is gratifyingly soothing.
A solid showcase for writer/director/star Aki Omoshaybi, Real presents something rarely seen in micro-budget British cinema: a raw yet hopeful black working class love story. Omoshaybi plays Kyle, a charismatic young man who falls for single mother Jamie (Pippa Bennett-Warner) in what amounts to a sly social-realist spin on a classic romcom meet-cute – the sort where subterfuge and misunderstanding intensify their obvious chemistry. That both are wrestling with personal demons while doing their best to live dignified lives in a society that doesn't offer much in the way of a safety net only intensifies the desire to root for them as hard truths threaten to wreck whatever it is they might have. That in itself offers its own commentary on the lack of freedom economic hardship imposes on people with the same dreams as everyone else, and though some of the plot contrivances undermine the title a little, the performances and Omoshaybi's no-frills direction build towards a credibly optimistic ending.
The Roads Not Taken is in cinemas nationwide; The Painted Bird, Max Richter's Sleep and Real are in selected cinemas and available to stream on digital platforms
A message from the Editor:
Thank you for reading this story on our website. While I have your attention, I also have an important request to make of you.
The dramatic events of 2020 are having a major impact on many of our advertisers - and consequently the revenue we receive. We are now more reliant than ever on you taking out a digital subscription to support our journalism.