Film reviews: The Killer | Cat Person
Starring Michael Fassbender as a nameless assassin caught up in a mess of his own making, The Killer's simple, propulsive structure makes it feel oddly fresh, writes Alistair Harkness
After the full-blown noir overload of his Citizen Kane drama Mank, David Fincher returns with an exercise in pure style courtesy of The Killer, a droll, existential hitman thriller starring Michael Fassbender as a yoga-practising, Smiths-loving assassin on a quest for revenge after botching a job and jeopardising his own girlfriend's life. Hopping from country to country with a never-ending supply of weapons, cash, credit cards and elaborate aliases – amusingly named for 1970s TV characters – he lives, as all movie assassins do, by a strict code, one to which we're soon made privy thanks to his penchant for using the long stretches of waiting that come with killing someone from afar to run us through his various mantras, philosophies and observations on life via sardonically delivered voice-over.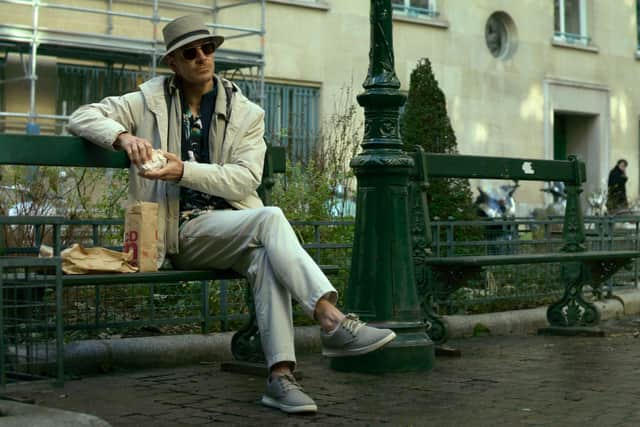 This is how the film opens, at least. We're in an abandoned Parisian WeWork with Fassbender's nameless character killing time while his target repeatedly fails to arrive at the five-star hotel opposite. Fincher's more than happy to drag the sequence out too, setting the tone by drilling down into the minutiae of his protagonist's approach to the job and building up tension by delaying the inevitable burst of violence. When it does come it's brutal and beautiful – Fincher's aesthetic choices and meticulous attention to detail slyly mirroring the behaviour of his protagonist and vice versa.
The controlled chaos that follows as Fassbender makes his escape and checks in with his mysterious employer about the likely fall-out from his mistake is the film's first chance to let rip and Fincher keeps the action tight, revelling in the juxtaposition between the reassuring bon mots Fassbender's assassin says to himself to stay focused – "stick to the plan", "anticipate, don't improvise", "forbid empathy" – and his willingness to break these codes as he races through the streets of Paris, covering his tracks as he goes and, as his mission to mop up his mess takes him further afield, using outlet malls and Amazon to order the gear he needs to to help him gain access to secure buildings and to the information he needs.
Indeed, the film is full of wry jokes like these. Early on we learn that Fassbender's killer dresses like a German tourist to avoid unwanted interactions on the street and when he orders steak from hotel room service, we realise it's so he's got a sharp knife to hand should he need one. Fincher's mordant sense of humour also bleeds through in the way he stages action, setting one particularly brutal fight scene against the backdrop of a TV lifestyle show hosted by Fiona Bruce and offsetting the jangly miserabilsm of his protagonist's Smiths obsession with another abrasively discombobulating score from regular composers Trent Reznor and Atticus Ross.
The film isn't out to subvert the genre, exactly, but it does understand the genre. Adapted by Seven scribe Andrew Kevin Walker from a French graphic novel, it's got a stripped down approach and a simple, propulsive structure that feels oddly fresh. Fincher certainly seems to be embracing the chance to deliver slickly rendered, old school movie thrills – the sort that are rooted in procedure and intimate violence, not city-levelling spectacle. Fassbender is perfectly cast too, his performance icy and machine-like and devoid of the deep-rooted trauma baggage that's become a rancid character cliché a this point. And while there's a vaguely sarcastic takedown of the dog-eat-dog nature of late period capitalism and the masochistic relationship even those at at the top of the food chain have with it (something amusingly teased out via an extended cameo from Tilda Swinton), the film isn't trying to ram some earnest political subtext down our throats. The Killer is a movie-movie. Fincher knows how to hit his target.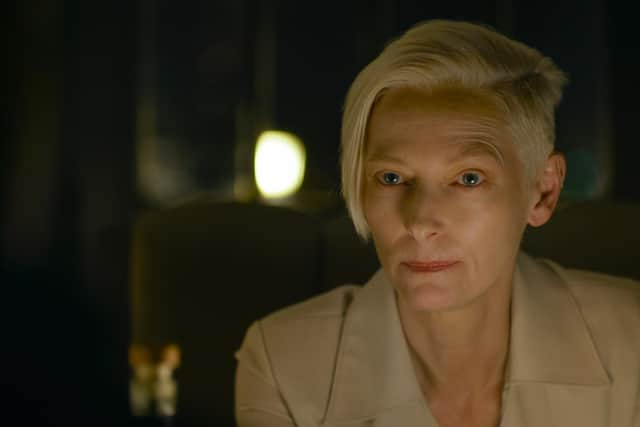 First published in the New Yorker fewer than three months after the magazine helped break the Harvey Weinstein story, Kristen Rupenian's short story Cat Person was an immediate sensation. Written in the close third-person and revolving around a 20-year-old student called Margot who initiates a relationship with an insecure thirty-something guy, has disappointing sex, regrets her choices, attempts to ghost him, then has her worst fears validated when he sends her a series of insulting, increasingly misogynistic texts, the story was precision engineered for the moment, went instantly viral and created a whole discourse about problematic men and relationship red flags that resonated with a lot of readers and op-ed writers in the early days of the #MeToo movement.
Six years on and now we have the inevitable film version, which, far from being a grounded relationship drama for the digital age, takes what was provocative about the short story and transforms it into a 1980s-style psychological thriller so ineptly constructed that, even though it's told from the woman's perspective, it turns Margot (played by Emilia Jones) into an actual psychopath and then tries to counter this by giving the Robert character (played by Succession star Nicholas Braun) a clumsy Machiavellian agenda straight out of a Joe Eszterhas script. It's a failed act of subversion, in other words, and mostly panders to the narcissism and victimhood fantasies of its cloistered Gen Z characters, with Margo presented from the off as a fantasist who goes out of her way to be triggered, her roommate Taylor (played by Geraldine Viswanathan) expanded into a pathologically over-protective BFF in the Promising Young Woman mould, and corny horror movie music underscoring innocuous scenes that would have had much more impact had director Susanna Fogel staged them with some ambiguity and nuance.
The Killer is in cinemas from 27 October and streams on Netflix from 10 November; Cat Person is on general release from 27 October.