Film reviews: Stardust | Blithe Spirit | MLK/FBI
Without the rights to any of David Bowie's music, the makers of unauthorised biopic Stardust fail to shed much light on one of the pivotal moments in his career, writes Alistair Harkness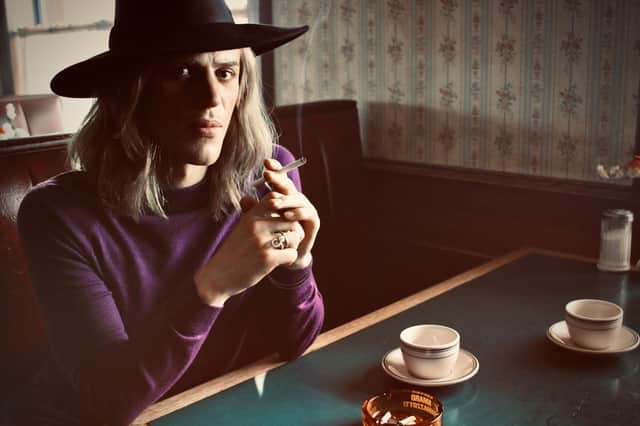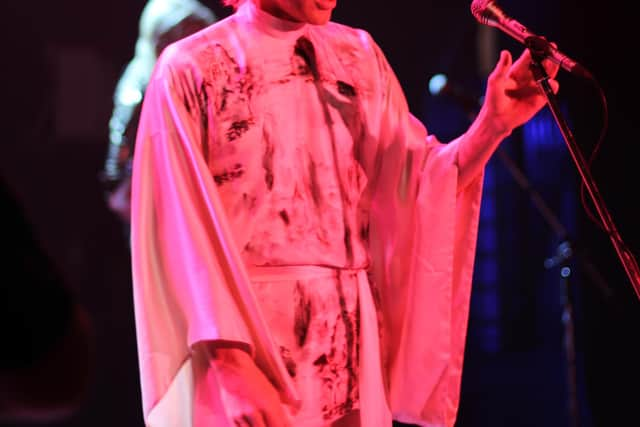 Released to capitalise on the fifth anniversary of David Bowie's death (and the the 50th anniversary of his first trip to America), you couldn't find a duller dramatic tribute to Bowie's artistic genius than Stardust, a "(mostly) fiction" account – in the parlance of the film's opening disclaimer – of the 1971 publicity tour of the United States that would ultimately inspire the creation of his alien rockstar alter ego Ziggy Stardust. With no access to Bowie's music (or anyone else's of the period), the film gloms onto a few biographical details and a few thematic ideas contained in his lyrics to extrapolate a creation myth for Ziggy built on Bowie's relationship with his schizophrenic half-brother Terry and fuelled by what this film sees as Bowie's paranoia regarding his own mental health.
Kicking off with a dream sequence in which Bowie (played by Johnny Flynn) imagines himself going through a version of the star gate at the end of 2001: A Space Odyssey, emerging into a sterile hospital ward, the film none-too-subtly suggests that his fear of sharing Terry's fate was intimately bound up with both his desire to be someone else and his subsequent rejection of the so-called authenticity of rock n' roll (Terry is played in flashbacks by Derek Moran). But this thesis is so boringly laid out there's no thrill in seeing any of the pieces click into place and it doesn't even build up to a great moment of transformation because co-writer/director Gabriel Range doesn't have the rights to any of the relevant material that would make such a build-up anywhere close to satisfying.
That, however, is one the problems of making an unauthorised biopic. Filmmakers have had a pretty patchy track record of capturing the lighting-in-a-bottle moment of artistic inspiration when their subjects' estates won't play ball and, like a lot of films of this ilk, Stardust mostly goes the before-they-were-famous route of zeroing in on a pivotal moment just before a major breakthrough. (Backbeat, Iain Softley's 1994 film of original Beatles bassist Stuart Sutcliffe, is one of the few triumphs in this sub-genre, which is mostly filled with frustrating efforts like the Diane Arbus film Fur and the recent early years Morrissey movie England is Mine.)
What makes Stardust even more redundant though is that this period of Bowie's career has already been entertainingly essayed on film in the form of Todd Haynes's riotous 1998 glam rock movie Velvet Goldmine, which audaciously borrowed the details of Bowie's rise, including his relationship with Iggy Pop, and transformed them into a wild, unapologetically queer musical that captured the spirit of the times and the essence of what Bowie was about without need of his name or music. Stardust, by contrast, feels like a conservative remake; its one concession to queerness is having Flynn wear an approximation of the dress featured on the eventual album cover for The Man Who Sold the World. Otherwise it prefers to pay lip service to Bowie's more bohemian lifestyle with unconvincing flashbacks to him and then-wife Angie (played here by Jena Malone) hanging out with a burly looking Marc Bolan (James Cade).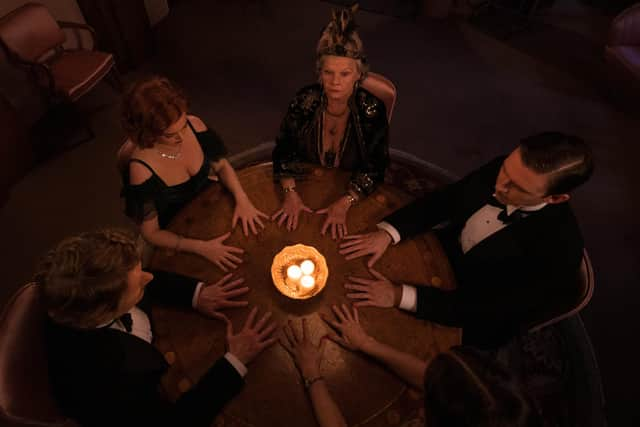 The rest of the time the film plays like a strange cross between Green Book and This is Spinal Tap as an insecure Bowie is driven across the States by his US label's enthusiastic PR guy, the late Ron Oberman (Marc Maron), who organises an inauspicious live debut for him at a convention for vacuum cleaner salesmen. These Spinal Tap parallels are amplified by the performances. Fang-like dental prosthetics notwithstanding, Flynn's accent and wig are more David St Hubbins than David Bowie and while Maron can be fun as his self-loathing dogsbody, there's a hint of Artie Fufkin in Oberman's hapless, flailing efforts to get people to show up for Bowie's performances or secure him decent coverage in the rock press. It's all a bit naff, which is the last thing a movie about Bowie should be.
First adapted for the screen by David Lean in 1946, Noël Coward's ghostly comedy Blithe Spirit is given a slight makeover in the form of this 1930s-set farce about a blocked mystery writer (Dan Stevens) whose deceased wife (Lesley Mann) returns to haunt him and taunt him about her unacknowledged contribution to his literary success. Isla Fisher co-stars as Stevens's character's second wife, whose father is bankrolling the movie he's been hired to write; Judi Dench, meanwhile, is the medium astonished to have actually contacted the dead. Despite the star wattage of the cast, they fail to conjure up anything especially amusing.
Martin Luther King's troubled history with the FBI is the subject of Sam Pollard's documentary MLK/FBI, a useful primer on J Edgar Hoover's commitment to sabotaging the civil rights leader's moral authority at a crucial time in the movement's fight to secure voting rights for Black Americans. Counting among its interviewees academics, acolytes of King's and recent FBI director James Comey, it's an authoritative look at what Comey calls "the darkest period in the bureau's history," one that does a good job of laying out the complexities of the times while pre-emptively trying to assess what the impact on King's legacy will be when the potentially salacious contents of the surveillance tapes the FBI made are finally unsealed in 2027.
Stardust will be released on digital platforms from 15 January; Blithe Spirit is available on Sky Cinema from 15 January; MLK/FBI is available on digital platforms, and in virtual cinemas via watch.dogwoof.com, from 15 January.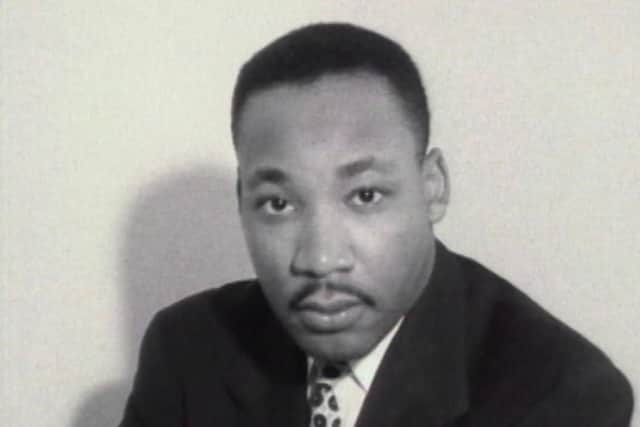 A message from the Editor:
Thank you for reading this article. We're more reliant on your support than ever as the shift in consumer habits brought about by coronavirus impacts our advertisers.
Joy Yates, Editorial Director