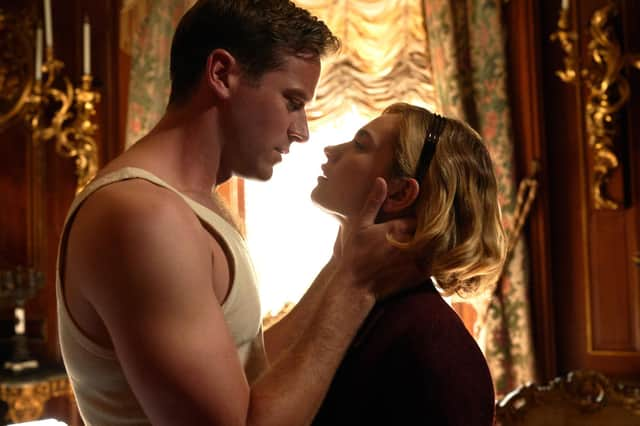 One Man and his Shoes (15) ****
Being a Human Person (15) ****
The latest adaptation of Daphne Du Maurier's psycho-drama Rebecca seems at first an unlikely project for Brit director Ben Wheatley. Like Alfred Hitchcock's definitive 1940 version, it starts out all lush and lavish, with the Monte Carlo opening looking like a vintage Vouge photoshoot as Wheatley recreates the glitz, glamour and rigid class system of the story's now-period pre-war setting and sends his attractive stars - Armie Hammer as wealthy widower Maxim de Winter and Lily James as the soon-to-be-second Mrs de Winter - on a romantic, mildly lusty, collision course with each other. But as the film returns the newly married couple to Manderlay, the English country mansion ominously mentioned in the novel's famous opening line (and the place where the new Mrs de Winter will soon find herself struggling to eclipse the memory of her titular predecessor), Wheatley's sensibility starts seeping through. His use of Pentangle's anachronistic, but thematically perfect, Let No Man Steal Your Thyme on the soundtrack suggests this version of Rebecca is going to tap into the vein of folk horror that's been running through much of Wheatley's British work, such as Kill List and his psychedelic Civil War freak-out A Field in England. And sure enough there are moments where James's character stumbles into areas of her secretive husband's life that give the film a distinctively weird energy that's quite apart from Hitchcock's approach to the same material. But Wheatley, working from a script by Jane Goldman, Joe Shrapnel and Anna Waterhouse, doesn't push this too much. Indeed, the film - as handsomely mounted and well performed as it is, especially by Kristin Scott Thomas (entertainingly chilly as Manderlay's possessive housekeeper Mrs Danvers) - ends up, ironically, feeling almost too respectful of its source material to fully come into its own.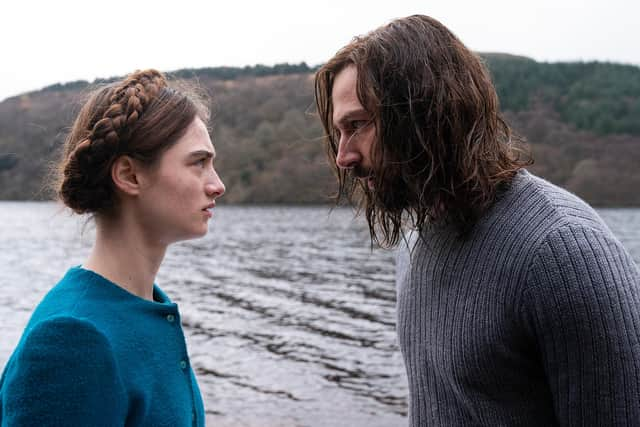 If The Last Dance, Netflix's recent 10-hour documentary series about basketball legend Michael Jordan, suggested there was nothing more to say on the sporting legend's life and career, One Man and His Shoes proves otherwise. Yemi Bamiro's trenchant documentary examines Jordan's relationship with Nike and the development of the Air Jordan brand as a way of tracking the destructive path of capitalism on the black community in America. Which isn't to say the film doesn't also provide an insightful pop culture history of Jordan's rapid ascent (it's certainly fun to be reminded of the crucial role Spike Lee played in turning Air Jordans into a cultural phenomenon). But by placing Jordan's and Nike's parallel rise on the basketball court in the wider context of Reaganism and the crack epidemic, Bamiro smarty shows how a combination of corporate might and marketing savvy have transformed Jordan's signature sneakers into covetous status symbols that people will literally kill others for in a profit-driven country where black lives historically haven't mattered.
Elements of this theme are further explored — albeit in very different fashion — in the documentary Time, which follows Fox Rich, a black ex-con turned prison reform activist, over nearly two decades as she struggles to raise her children while her husband is serving 60 years for robbery. Making extraordinary use of Fox's own video diaries, director Garrett Bradley expands the film into a philosophical inquiry into the meaning of time for those whose lives have been ripped apart by a system that favours incarceration over rehabilitation.
The magic of movie-making is beautifully essayed in Being a Human Person, a poignant and illuminating documentary following Swedish filmmaker Roy Andersson as he works on his forthcoming feature About Endlessness. Now in his late 70s and coming off the back of one of the biggest arthouse hits of his career, 2014's A Pigeon Sat on a Branch Reflecting on Existence, the documentary finds him in wryly ruminative mood, but also somewhat troubled: his awareness that his new film might be his last seems to be subconsciously causing him to prolong its production by letting his drinking get out of hand. In a manner befitting the absurdist nature of his films, this real life drama (which does take a toll on his close-knit team), plays out in gentle and moving fashion. But the real joy here is seeing his creative mind at work. Even if you're not familiar with his films, the uniqueness of his process is a wonder to behold.
In Body of Water, debut Scottish director Lucy Brydon takes on the difficult-to-dramatise subject of anorexia and offers a different perspective on it by focusing not on a teenage girl but on the mother of teenage girl who's been battling the disease herself for years. Featuring a committed performance from Siân Brooks in the lead, what follows may not not offer much in the way hope, but it's a worthwhile attempt to grapple with the complexity of a still much-misunderstood disease and the devastating reach it can have.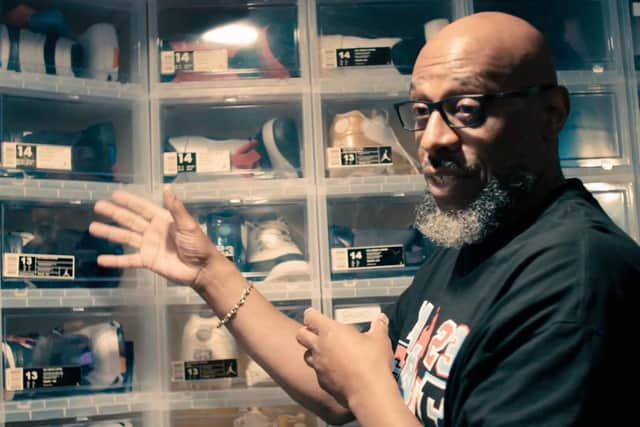 Acclaimed Polish filmmaker Malgorzata Szumowska makes an auspicious English-language debut with The Other Lamb, an artful cult horror about a group of devout women living in service of a sexually voracious Messiah figure in backwoods America. Emerging as the lead, Raffi Cassidy (last seen in Vox Lux) is great here as an innately rebellious flock member who starts seeing through their self-styled Shepherd's bogus teachings. Szumowska, meanwhile, creates an eerie, otherworldly atmosphere that builds towards an entertainingly outré finale. It's not subtle, but it is bold.
Rebecca is in select cinemas now and on Netflix from 23 October; One Man and his Shoes is on select release and digital platforms from 26 October; Time is in select cinemas and on Amazon Prime now; Being a Human Person is on Curzon Home Cinema; Body of Water is on select release on digital platforms; The Other Lamb is on select release and available to stream on Mubi.
A message from the Editor:
Thank you for reading this story on our website. While I have your attention, I also have an important request to make of you.
The dramatic events of 2020 are having a major impact on many of our advertisers - and consequently the revenue we receive. We are now more reliant than ever on you taking out a digital subscription to support our journalism.
Joy Yates, Editorial Director