Film reviews: Past Lives | The Equalizer 3
Celine Song's unrequited love story Past Lives is a film intent on giving us plenty of pang for our buck, writes Alistair Harkness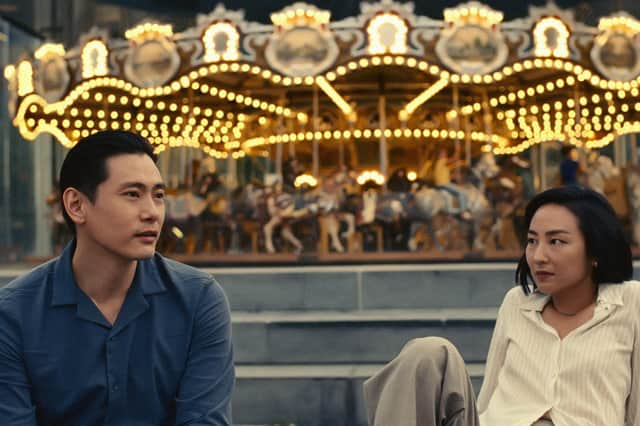 The recent trend in blockbuster cinema for movies set in multiverses is all very well, but the ability to explore every road not travelled doesn't half diminish the pang of regret that's been an abiding principle of every unrequited love story from Casablanca and Brief Encounter to In the Mood for Love and Before Sunset. In Celine Song's exquisite debut Past Lives, the what-if question that fuels these types of stories is once again left hanging. This is a film intent on giving us plenty of pang for our buck.
Set over a whopping 24 years, it revolves around Nora (Greta Lee), a New York-based playwright whose intermittent encounters with her childhood sweetheart Hae Sung (Teo Yoo) have complicated both their lives in imperceptible yet far-reaching ways.
We first get to know them as kids in Seoul, where Hae Sung knew Nora by her Korean name, Na Young. Their friendly teasing masks feelings that their 12-year-old selves don't yet know how to process, but on their first and only chaperoned date, Hae Sung learns Na Young's family are emigrating to Canada and, just like that, first love is thwarted before it's had a chance to blossom.
If kids are supposed to be resilient and get over things, though, no one tells Hae Sung. Twelve years later he tracks Nora down online and, though she hasn't thought about him in years, she's intrigued enough to reconnect on Facebook, the ultimate 21st century tool for exploring and fantasising about emotional roads not travelled.
Here, Song and her actors do a remarkable job of creating romantic tension as this tentative relationship plays out across different time zones via glitchy Skype calls and text messages at all hours. This is a film that understands the dopamine rush of digital connection, but also the way it can be used to prolong the blissed-out potential of a relationship by repeatedly deferring a real-world encounter. When neither can commit to visiting the other, Nora, perhaps sensing Hae Sung's addiction to his own yearning, tells him she "wants to stop talking for a while" and, boom, another 12 years pass.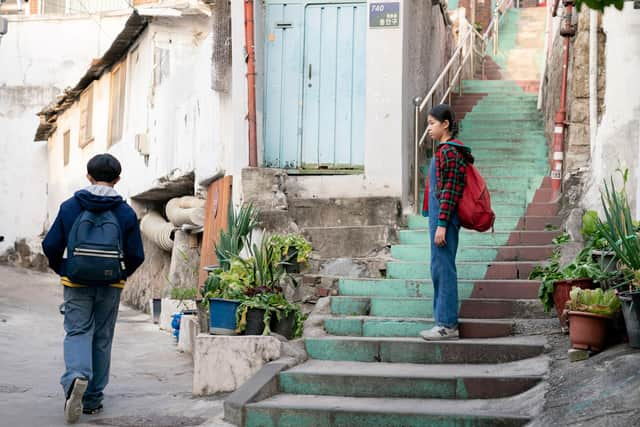 What follows as the inevitable meet-up occurs (we know from the enigmatic opening scene it's going to happen) is a bittersweet exploration of how life complicates not just matters of the heart, but matters of identity. Nora's now happily married to a fellow writer (wonderfully played by John Magaro) who's learning Korean and knows all about her connection with Hae Sung, even joking about what his role would be if their lives were fodder for a traditional romantic drama.
But the hurt masked by such joking around is also one of the numerous small ways Song's generosity as a storyteller manifests itself as she explores how Hae Sung's arrival in New York on a business trip opens up complicated feelings in Nora about her homeland, her marriage and her own place in the world. When Hae Sung and Nora first meet in person, it's like they're seeing the ghosts of their childhood selves and Song stages the reunion so they both come across as kid-like. They're awkward and small within the frame, and as Nora guides Hae Sung around New York, the sense of what might have been had she not left South Korea when she did is palpable. The ache throbs like a phantom limb; the pang evident in everything they don't say to each other. This could be the ending of a beautiful friendship.
Third time is weirdly a charm for Denzel Washington and frequent collaborator Antoine Fuqua's Equalizer franchise. After delivering a needlessly dull first instalment and a thoroughly inept follow up, Fuqua – who directed Washington to Oscar glory in Training Day – seems to have remembered he's one of the more robust commercial filmmakers out there and gets down to business quickly with The Equalizer 3, putting his ultra-charismatic star's formidable screen presence to bloody use fulfilling the brief of the character's titular sobriquet.
Opening in a mafia-owned Sicilian vineyard where Washington's retired intelligence agent Robert McCall has already laid waste to swathes of loyal foot-soldiers in grisly fashion, we're soon treated to further eye-watering (and eye-gouging) displays of vengeful savagery as McCall gets handy with a corkscrew and a henchman's firearm to take out a local don using his winery as a front to funnel Middle Eastern narcotics into mainland Italy.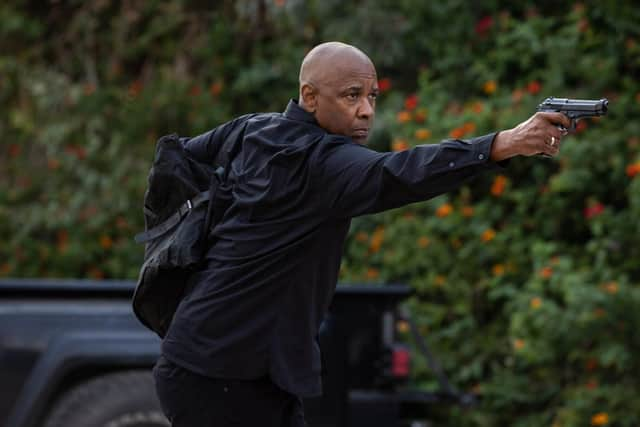 Subplot duly established, McCall doesn't quite escape unscathed and ends up recovering from a bullet wound in a picture-perfect Italian fishing village on the Amalfi coast where the locals embrace him as one of their own. It's a welcome he repays when the gentle life to which he's starting to grow accustomed is shattered by the Neapolitan Camorra shaking down the town for cash tributes they don't have.
Standing up for the little guy (a quality established in the 1980s Edward Woodward TV show) is, of course, McCall's raison d'être. It's also all the moral justification this avenging angel needs for dispensing ruthless Old Testament-style judgment to bad guys with no redeeming qualities.
Washington's Man on Fire co-star Dakota Fanning, now all grown up and playing a CIA agent with ties to McCall's past, further enlivens proceedings, but make no mistake: this is Washington's show. Aided by Fuqua's slick production, he's an old school movie star still very much in his prime, killing it (and everyone else) for our trashy viewing pleasure.
Past Lives is in cinemas from 8 September, The Equalizer 3 is out now.