Film reviews: Chevalier | War Pony | Transformers: Rise of the Beasts | Spider-Man: Across the Spider-Verse
Telling the story of talented biracial composer Joseph Bologne, a contemporary of Mozart who found favour in the court of Marie Antoinette, Chevalier disappoints by boiling down the details of his life to a basic outsider narrative, writes Alistair Harkness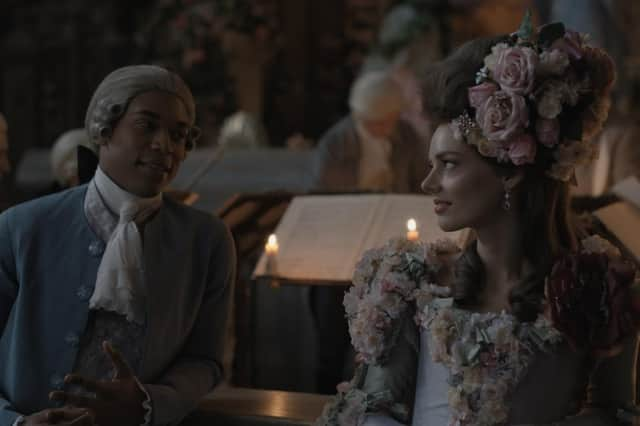 Transformers: Rise of the Beasts (12A) **
Spider-Man: Across the Spider-Verse (PG) ****
Set in the run up to the French Revolution, Chevalier tells the story of Joseph Bologne, whose work as one of the first significant classical composers of colour was largely erased from the historical record after Napoleon came to power. A contemporary of Mozart who found favour in the court of Marie Antoinette (who gave him the title Chevalier de Saint-Georges), his life is certainly fascinating – which makes it all the more frustrating that its details have been boiled down to a basic biopic outsider narrative that makes declarative statements about the times instead of exploring their complexities with nuanced character work.
Kelvin Harrison Jr certainly relishes the chance to play Bologne as handsome and hubristic musical genius. Sadly, the film doesn't give him enough to work with, over-egging proceedings from the start with a ludicrous opening salvo in which Bologne challenges Mozart to an onstage violin battle that leaves poor Amadeus wondering "who the f***" this impudent newcomer is. A few swift flashback montages answer that question. The illegitimate biracial son of a French plantation owner and an enslaved Senegalese woman, he's dumped by his father in an elite music school where the one piece of fatherly advice given to him – "excellence" is undeniable – inspires a drive for perfection that enables him to quickly rise through the ranks of aristocratic society.
Director Stephen Williams and screenwriter Stefani Robinson's decision to stack the decks so solidly in their protagonist's favour, though, is really just a button-pushing ruse to make his inevitable fall from grace all the more tragic as he comes to realise how rigged the system is against people who look like him. Building the plot around his desire to become the director of the Paris opera house, the film also expends too much energy on his affair with a married white opera singer (Samara Weaving), ensuring the film hits all the expected period romance notes until the revolutionary fervour in the air hastens his rapid conversion to the more politicised figure the end credits' postscript tells us he went on to become.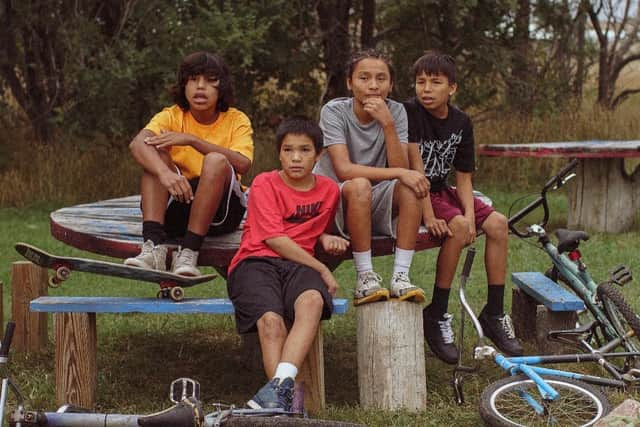 A sometimes tough, sometimes tender coming-of-age story set on South Dakota's hardscrabble Pine Ridge Reservation, War Pony marks the feature directing debuts of acclaimed actor Riley Keough and promo director Gina Gammell. Working from a script co-written by Gammell and Pine Ridge residents Bill Reddy and Franklin Sioux Bob, the story takes shape around two young Oglala Lakota protagonists – one an enterprising, dope-smoking 19-year-old called Bill (Jojo Bapteise Whiting), the other a wayward 12-year-old called Matho (LaDainian Crazy Thunder). Though both are in tough situations, this isn't some privileged arthouse ethnographic wallow in other people's misery. Like Chloé Zhao's Songs My Brother Taught Me and The Rider (both also shot on Pine Ridge), Keough and Gammell present their protagonists as survivors not victims and bring some levity to proceedings by using their naturalistic shooting style to capture the anarchy and oddball energy of their young cast.
Looking for narrative coherence in a Transformers movie is like trying to analyse a fireworks display, but after the excesses of five Michael Bay-directed instalments, 2018's more modest spin-off prequel Bumblebee demonstrated it was possible to make a half-decent family film from the 1980s toy line. Initially Transformers: Rise of the Beasts seems like it might follow suit. Setting the film in Brooklyn, circa 1994, new franchise director Steven Caple Jr (Creed II) zeroes in on a low-key story about a likeable ex-soldier (In the Heights star Anthony Ramos) struggling to land a job that will help him pay for his sickly younger brother's mounting medical bills.
Duped into helping a neighbourhood friend steal a Porsche, though, he soon finds himself embroiled in a battle to save the planet after said Porsche turns out to be a Transformer newly awakened by some hazily explained intergalactic MacGuffin being sought by a planet-destroying alien. At which point the film gets back to business as usual as various types of shapeshifting robots (including a new line of animal-based bots called Maximals) destroy various neighbourhoods in New York and Peru while Ramos and fellow human co-star Dominique Fishback (playing an over-qualified museum intern) try not to get obliterated in the carnage. Michelle Yeoh, Ron Perlman, Pete Davidson and Peter Dinklage lead the voice cast.
Spider-Man: Across the Spider-Verse ups the visual ante on 2018's Oscar-winning animated spin on the web slinger. Barely a frame goes by that doesn't feel supercharged with some story detail or painterly effect, the diverse nature of which pay tribute not just to the film's branching multiverse storyline, but the vast array of comic book artists and storytellers who've worked on Stan Lee and Steve Ditko's most enduring creation over the years.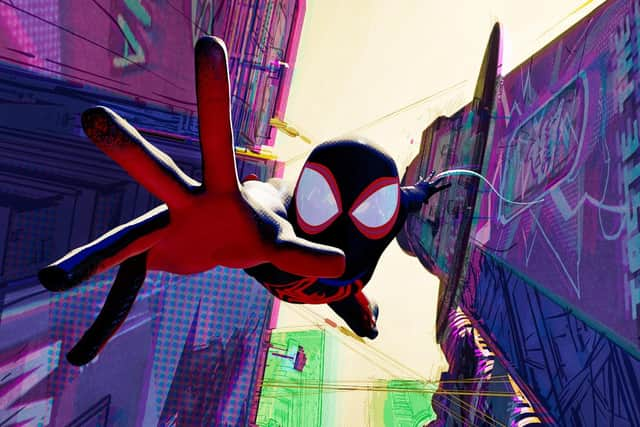 Once again focussed on Miles Morales' journey as Spider-Man (Shameik Moore returns to voice Miles), the film expands its focus to give the normally doomed Gwen Stacy (Hailee Steinfeld) a more active role as her riot grrrl-inflected alter ego Spider-Woman joins a team of alternate Spider-people (including a British punk Spider-Man voiced by Daniel Kaluuya) on a mission to clean up the reality-threatening mess left by a nerdy supervillain sick of being underestimated. True, ending on a to-be-continued cliff-hanger after 2 hours 20 minutes feels excessive (younger kids might struggle), but it's so rare for a mainstream film to exhibit this much ambition it feels churlish to chastise it for promising even more.
Chevalier and War Pony are in cinemas from 9 June; Transformers: Rise of the Beasts is on general release from 8 June; Spider-Man: Across the Spider-Verse is out now.