Film reviews: A Haunting in Venice | Fremont | The Nun II
It may be shot through with a smattering of supernatural horror, but Kenneth Branagh's latest outing as Belgian super-sleuth Hercule Poirot is best viewed as another cosy murder mystery, writes Alistair Harkness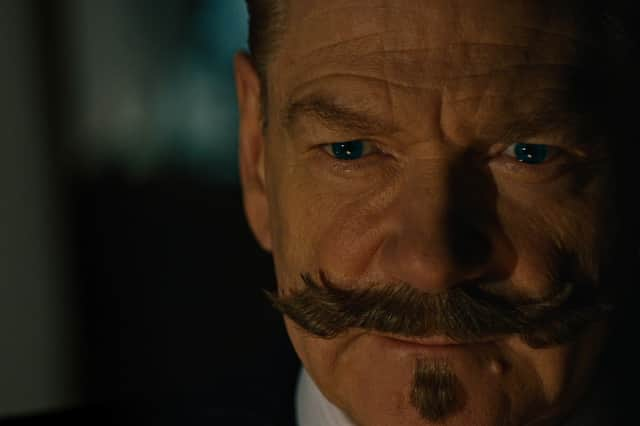 A Haunting in Venice (12A) ***
Freed from the creative constraints of adapting the overly familiar Murder on the Orient Express and Death on the Nile, director/star Kenneth Branagh's third Hercule Poirot film briefly looks as if it might have something more to offer than another cosy dose of murder-mystery themed comfort viewing. Very loosely based on Agatha Christie's late period Poirot novel Hallowe'en Party, A Haunting in Venice transposes the action from a sleepy English village to the titular Italian city in the immediate aftermath of the Second World War and brings with it Christie cipher Ariadne Oliver, a mystery writer responsible for boosting Poirot's notoriety with her own detective series inspired by the Belgian super-sleuth's cases.
Even more tantalisingly, Ariadne is played by Tina Fey, a casting choice that feels like a sly nod to Fey's recent recurring role as a true-crime podcaster on the gently subversive mystery show Only Murders in the Building. Sadly there's not much playful subversion here. Just as the previous two instalments have looked a little creaky in the wake of Knives Out, this one works best if viewed as, yes, another cosy murder mystery, albeit one shot through with a smattering of supernatural horror.
The latter comes courtesy of a plot that sees Poirot (Branagh) coaxed out of self-imposed retirement to debunk a medium (Michelle Yeoh) preying on the grief of Venice resident Rowena Drake (Kelly Reilly), a former actress whose disturbed daughter has drowned herself in the canal outside their supposedly cursed palazzo. Mysterious deaths duly follow as a storm traps Poirot in the dilapidated building alongside the fellow invitees at a Halloween seance, all of whom have been summoned to get to the bottom of whether or not foul play or malevolent spirits were to blame for the death of Rowena's daughter. Among the guests are Jamie Dornan as a war veteran doctor suffering from battle fatigue and Call My Agent's Camille Cottin as a housekeeper who believes in ghosts; Riccardo Scamarcio, meanwhile, is the token Italian in this Euro pudding confection.
Although it remains a missed opportunity that Fey's character Ariadne is quickly folded into the melée of suspects rather than given a proper chance to shine as Poirot's egotistical equal, Branagh himself – once again replete with that elaborately coiffed moustache – has settled nicely into the role and he at least strives to give the character a little more depth in this outing by linking the supernatural plot to the spectre of war and death that has haunted Poirot for much of his adult life. Branagh's more bombastic filmmaking tendencies – dutch angles, swooping cameras, off-kilter framing and histrionic acting – also find a more natural home in the film's many gothic overtures. File under old-fashioned diversion.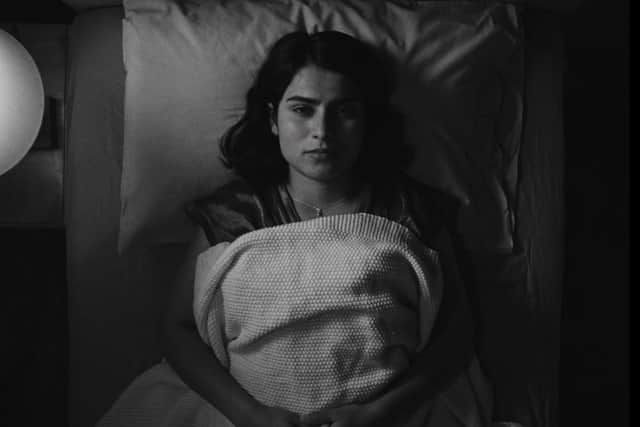 Old-fashioned in a more refreshing way, Fremont harkens back to a time when independent cinema could be offbeat, strange and full of marginalised characters dealing with the everyday complexities of their lives without having filmmakers also pile on grim trauma narratives to convince us of a film's dramatic worth. Indeed, it's one of the slyer aspects of Babak Jalali's black-and-white festival hit that even though this story about a young Afghan immigrant searching for connection in the eponymous San Francisco commuter city has all the makings of precisely this sort of film, it refuses to indulge any of them.
You'd certainly be forgiven for fearing the worst upon learning that lead character Donya (newcomer Anaita Wali Zada) used to work as a translator for the American military during the War on Terror and is now suffering from insomnia and seeking some form of psychiatric treatment. Whatever's causing her sleepless nights, however, is left pleasingly opaque. It's hinted at in the deadpan interactions she has with her fellow displaced Afghan neighbours, but Jalali resists stating it outright, even during the therapy sessions Donya finagles her way into (her psychiatrist turns out to be a Jack London obsessive, more interested deconstructing White Fang than directly confronting her problems).
Donya's job at a San Francisco fortune cookie factory yields even more abstract wisdom courtesy of her delightful co-workers and her kindly boss, but it also inspires her to literally take charge of her own fortunes, something Jalali and co-writer Carolina Cavalli use to set up a joyous finale. Featuring a cameo from The Bear's Jeremy Allen White (cast a brooding small-town mechanic), it's a reminder of just how magical it can be to see two people connecting with each other on the big screen.
A belated sequel to a prequel to a sequel, The Nun II is the latest instalment in James Wan's mega-successful, increasingly convoluted Conjuring franchise and fairly suffers as a result. Where the first film, 2018's The Nun, gave us the backstory of Valek, the demonic bride of Christ first glimpsed in The Conjuring 2, the connection between the films was so tenuous it didn't require a whole lot of pre-awareness to tune into the story – something of a blessing given its incoherent plot. Directed by Michael Chaves, the new film brings back Taissa Farmiga's psychically enhanced Sister Irene and insists we remember not just the finer details of her evil-vanquishing ways, but also what her relationship was to Jonas Bloquet's Maurice, who pops up in the new film as a janitor in a boarding school and is swiftly possessed by Valek, who seems to enjoy making priests burst into flames. There's one visually inventive set-piece, but mostly the action is dark, dingy and fatally short of scares.
Venice and Fremont are released on Friday 15 September. Nun II is out now