Ellen DeGeneres: what the talk show host said in her latest apology - and changes made to The Ellen Show
Warner Media confirmed in August it was launching an investigation into the conduct of The Ellen Show
Ellen DeGeneres opened the new series of her talk show with an apology, after allegations emerged regarding a toxic environment on the set of The Ellen Show.
The host apologised to those concerned, explaining to viewers that an investigation had led to "necessary changes" being made.
What were the allegations?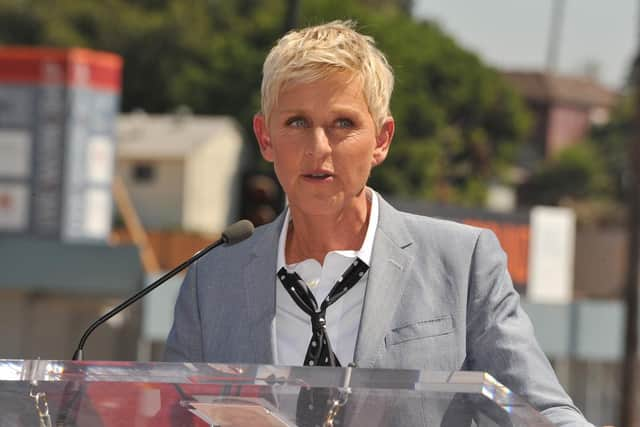 In a story published in July, several former anonymous employees on The Ellen Show told Buzzfeed News that they had been working in a toxic environment.
Some said they had experienced racism while working on the show, with others saying they had been fired for taking bereavement days, and some accused executive producers of sexual assault and harassment.
Warner Media confirmed in August it was launching an investigation into the conduct of The Ellen Show.
The studio explained it was "disappointed that the primary findings of the investigation indicated some deficiencies related to the show's day-to-day management".
DeGeneres apologised in an email to staff back in July, saying she was "committed to ensuring this does not happen again." She then made a second apology in a video meeting with her team in August.
What did Ellen say in her latest apology?
During the opening monologue of the new series, which was uploaded to The Ellen Show YouTube channel ahead of the televised episode, DeGeneres said, "As you may have heard, this summer there were allegations of a toxic work environment at our show and then there was an investigation.
"I learned that things happened here that never should have happened.
"I take that very seriously and I want to say I am so sorry to the people who were affected.
"I know that I'm in a position of privilege and power and I realised that with that comes responsibility, and I take responsibility for what happens at my show."
The talk show went on to say, "if I've ever let someone down, if I've ever hurt their feelings, I am so sorry for that. If that's ever the case, I have let myself down and I've hurt myself as well because I always try to grow as a person."
"And now I am a boss of 270 people, 270 people who helped make this show what it is, 270 people who I am so grateful for. All I want is for every single one of them to be happy and to be proud to work here," DeGeneres added.
What changes to the show have been made?
A spokesperson for Warner Brothers confirmed the show "parted ways" with executive producers Ed Glavin and Kevin Leman in August, alongside co-executive producer Jonathan Norman.
In the latest episode of the show, DeGeneres announced: ""We have made the necessary changes and today we're starting a new chapter.".
This includes studio DJ Twitch being promoted to co-executive producer.