Celebrating Pride: Five of the best LGBT+ series to watch on Netflix including A Secret Love
Celebrate Pride Month and the LGBT+ community by watching these critically acclaimed LGBT+ television hits on Netflix UK.
1. Stay On Board - The Leo Baker Story
One of the most celebrated skateboarders of all time – Leo Baker – shares their story of self identity. Winner of multiple honours in the sport, Baker battles competition and the realisation of their true self in the run up to the 2020 Olympics, which sees Baker quits in order to come out as trans. Quite simply one of Netflix's best and most important series.
2. A Secret Love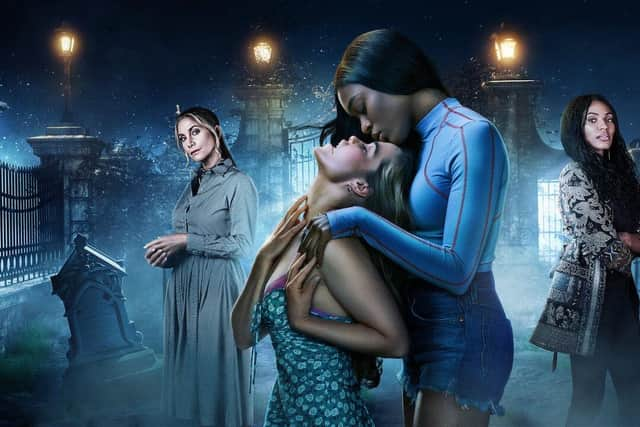 This highly-praised Netflix series follows two women who kept their love secret for decades before gradually confessing their love to family and friends as attitudes towards same sex relationships changed. This in-depth documentary reveals the challenges the pair still face though after coming out later in life.
3. First Kill
There are few things more romantic than the mythical tale of the vampire. However, a vampire hunter falling in love with an actual vampire probably wasn't on the menu. First Kill is an adaptation of a short story from Victoria Schwab, who also helped create the series.
While some critics criticised the show, audiences loved the vampire hit and rated it an almost perfect 96% on Rotten Tomatoes.
4. Smiley
Alex is heartbroken after his previous partner decides he is no longer in need of Alex's love. In order to find closure and an explanation from his ex on why he feels their love has come to an end, he leaves a voicemail. However, when a stranger named Bruno somehow receives the message instead – Alex's life takes a wild turn. Fun, heartfelt and hilarious, this Spanish series was well received by Netflix fans.
5. Young Royals
This fictional series follows Prince Wilhelm as he adapts to his new life in a prestigious boarding school. A number of challenges come to the fore for the young Prince, but few are as difficult as the realisation that his heart has been won by a fellow student. The tension which arises between his sexuality and his Royal Family ties is captured by the series.